Create and Send a Survey on Email in 4 Easy Steps
      Create a survey using the survey creation form
      Locate the survey on the dashboard
      Click "Add to Site" button, and then the "Link" tab
     Copy and Paste the Link in the body of the Email and Send
You're done!

Below is an example of an Email Survey created with Opinion Stage: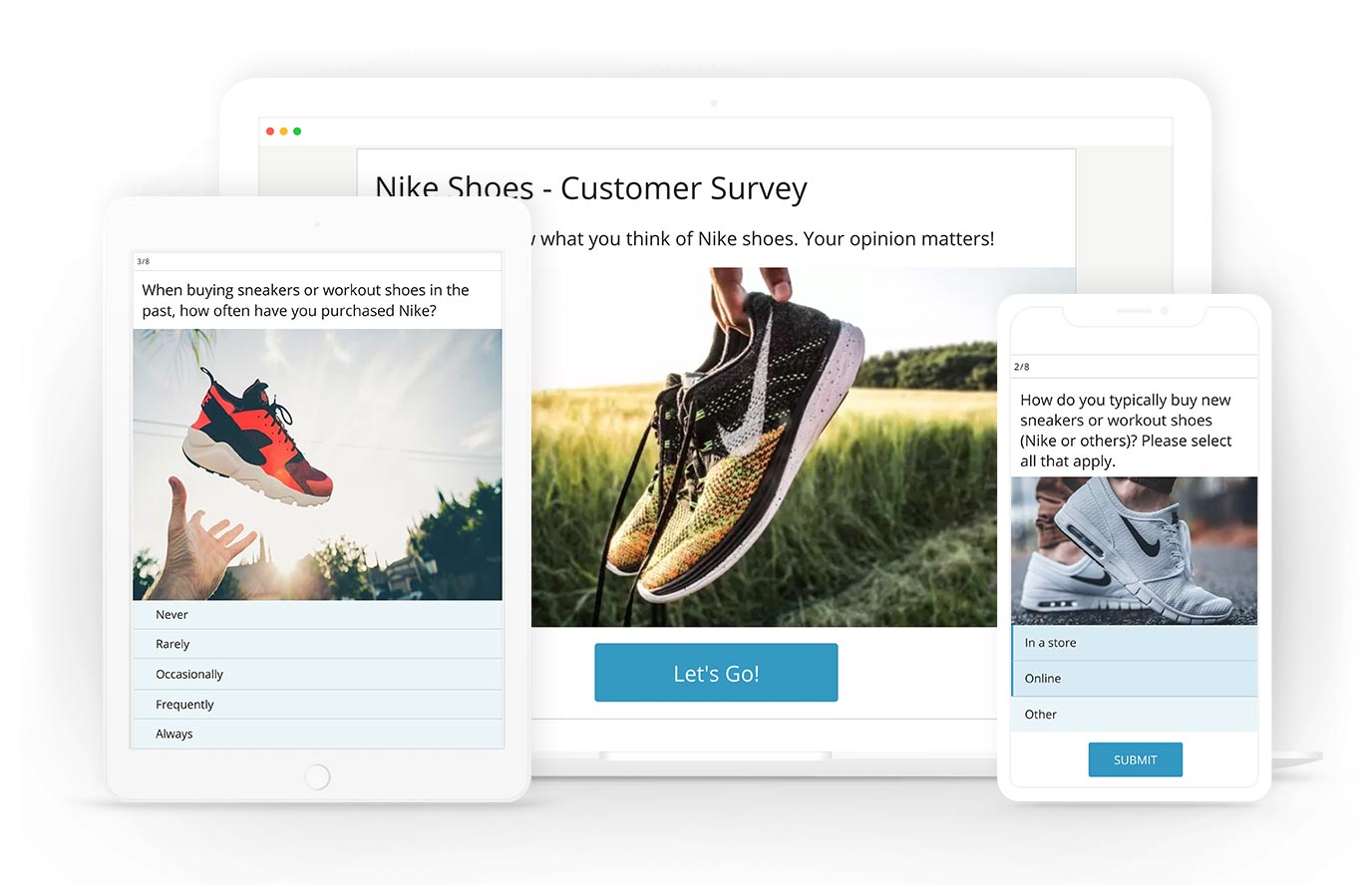 Best Practices for Running Email Surveys
1) Align Questions with Goal  – Set the goal of your Survey and make sure the questions are aligned with the goal.
2)  Length of Survey – This is something you must be very careful about. Your users don't have the time to answer long surveys, we recommend restricting your Survey to 5-15 questions.
3) Visually Pleasing – when the user opens the survey he/she should immediately want to take part in the Survey. Make use of images or a video in your Survey as they tend to grab attention faster.
Learn more about our Survey Maker