Follow these steps to add a Tumblr poll to your Tumblr post/page:
1) Create a poll using the Create a Poll form.
2) Locate the poll you created in the Dashboard and click on it.
3) Select "Add to Site" on the top right hand corner of the screen.
4) Click on the "Landing Page" option and copy the link.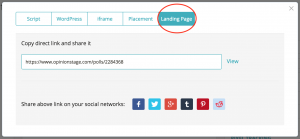 5) From your Tumblr account dashboard, click on the posting option labeled "Link."

6) Paste your URL in the box that appears and click "Post." Feel free to add tags if needed!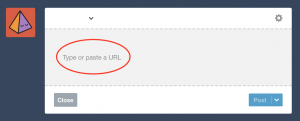 You're done, the Opinion Stage poll was added to your Tumblr site!