Follow these steps to add a Wix poll to your site:
1. Start by creating a Wix poll using the Create a Poll Form
2. Locate the poll you created in the Item Dashboard
3. Click the "Embed & Share" button and copy the code you see in the "Script" tab
4. Now go to your Wix website. Click the '+ Add' button In the site editor (the URL will begin with 'editor.wix.com/….'), and hover over 'More' (it's the last option in the list):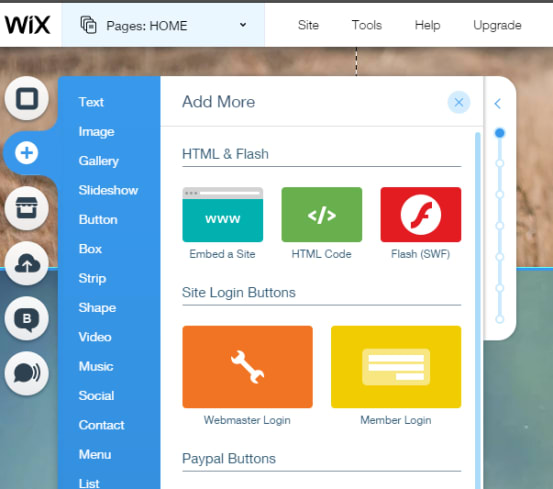 5. Select 'HTML Code' and then select the  'Code' option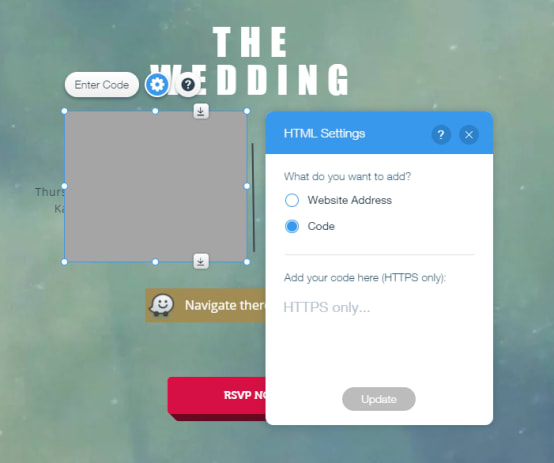 6. Paste the code you copied earlier into this box, then click 'Update'.
The poll should appear on your Wix page. You can drag the container to anywhere you like on the page.
You're done! 
Following is an example of a Live poll:
For poll examples & templates, refer to our poll examples
Recommendations for creating your Wix Poll
Think about your audience
Select a poll question that will appeal to your audience. You may want to make it controversial or funny to add additional appeal
Keep it short
Try to keep the question and the answers short so the poll is easily grasped in seconds
Make your Wix poll visual
Add an image or a video to the poll to make it stand out. Visuals will increase the response rate you get on your poll. You can add an image both as an introduction to the question and to each answer.
Verify it is noticed
Locate it high on the page so that all your users will notice it. You can also place it in a dedicated section e.g. poll of the day on you site or display it in an enter/exit popup
Make it easy to answer
Verify the question you are asking is clear, the answers cover all the options and don't overlap.
For more details, refer to the poll page