Surveys are an integral part of any e-commerce operation. They let you generate feedback from your customers about your services and let you make the desired improvements in your services. Let us take you through a four-step process of creating a Survey for your Shopify website using OpinionStage.
Step 1: Create a Survey
Create a survey using the survey creation form
After creating the survey, click the "Add to Site" button.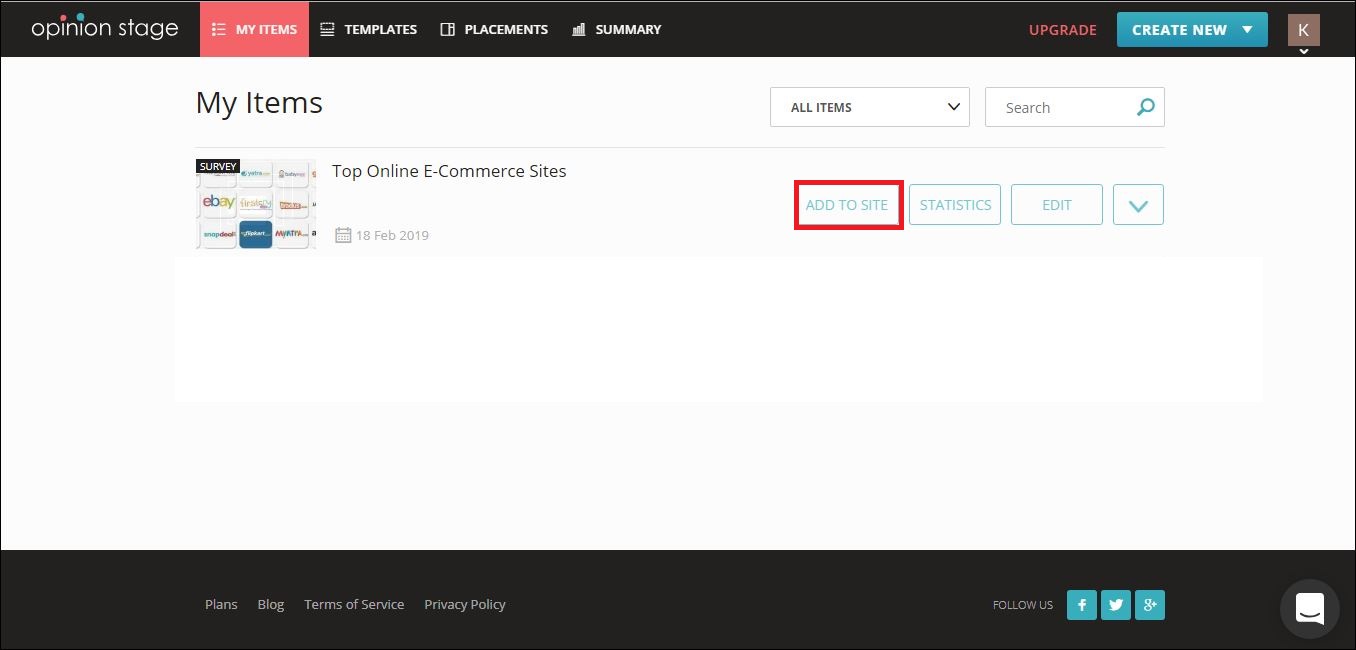 and copy the code to your site.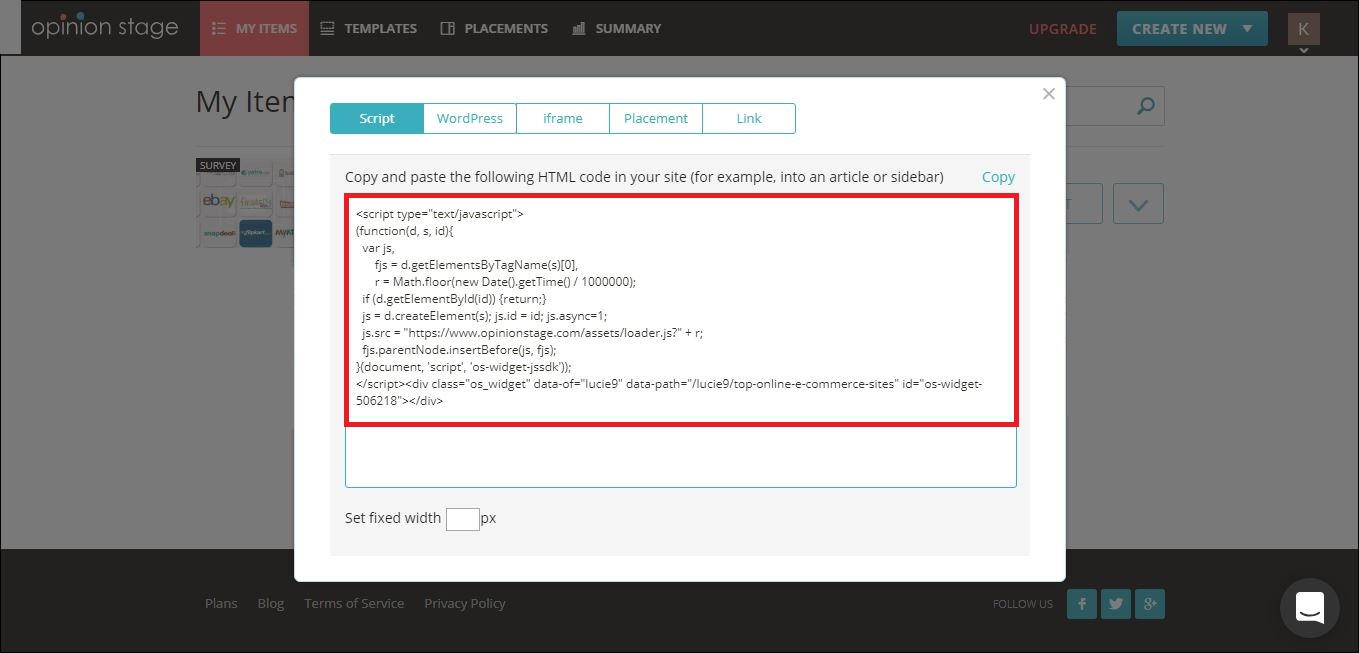 Step 2: Add Page & add the Survey to it
Go to your Shopify account and on the admin dashboard you will come across 'Pages' on the left-hand side of your screen.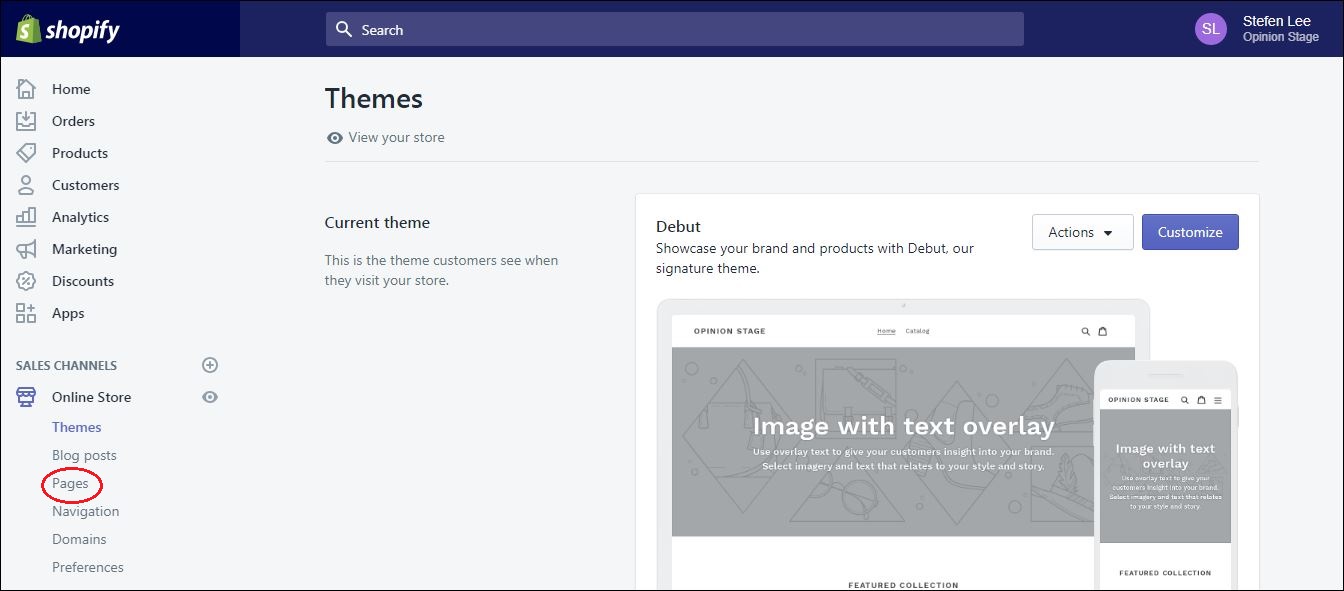 You can create a new page if you wish to publish the survey on a new page or choose from one of your existing pages where you'd like to add the survey.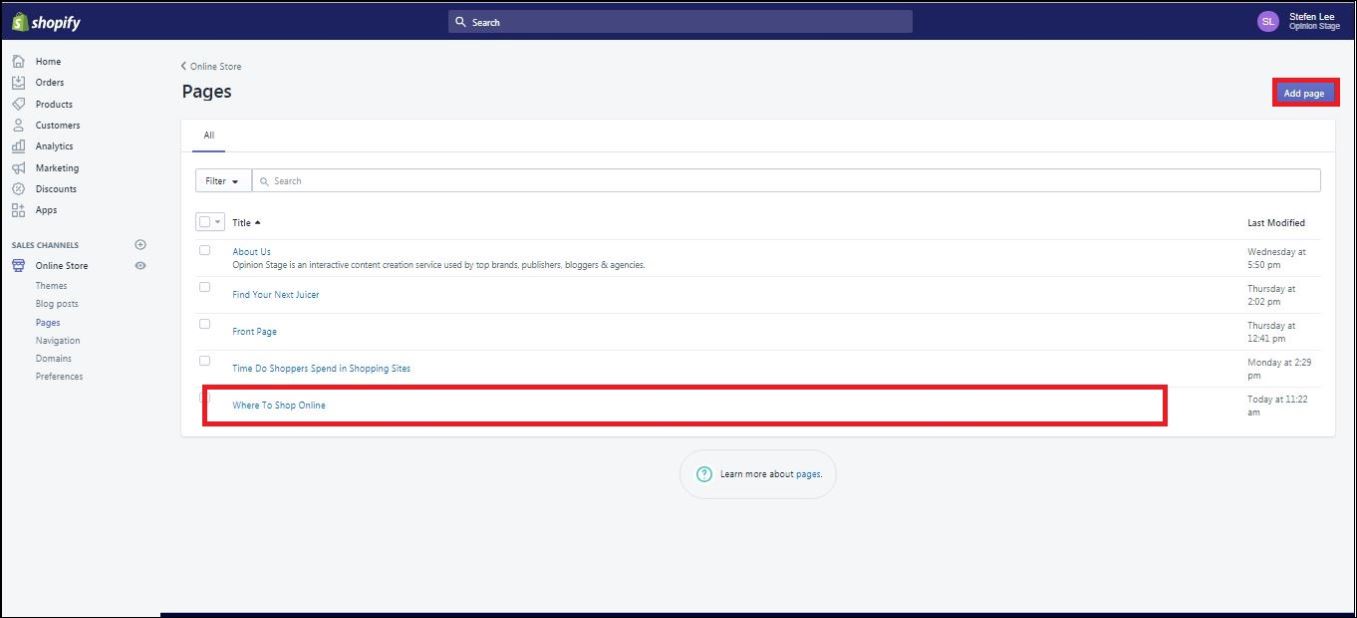 Step 3: Copy Embed HTML Code to The Editor  
In the next step you should head to the Page Editor section and here you must navigate to 'Write Your Page' section. You'll see a '<>' icon and by clicking on it you can enter this section.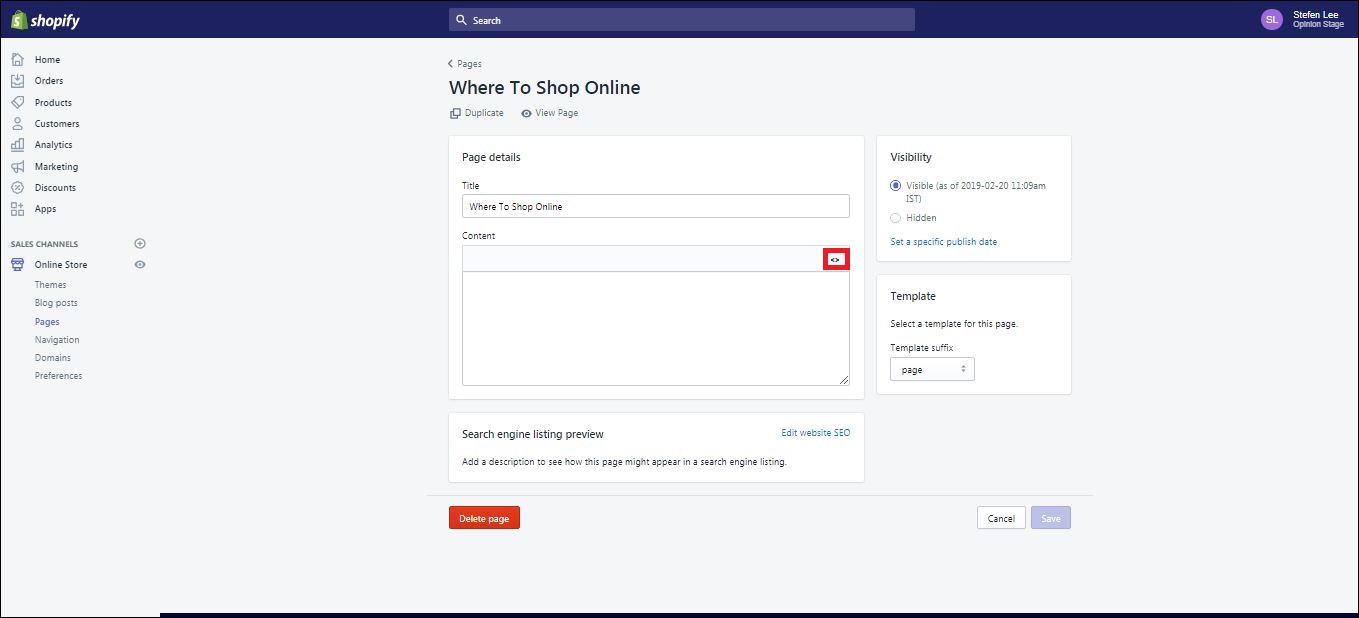 You will need to embed the HTML code that you generated in OpinionStage dashboard in this step.
After you copied the script code from OpinionStage, choose the show editor option in Shopify which you'll see in the right-hand side of your screen and paste the default 'iframe' code. The size of the Survey by default would be 800px by 600px which you can change based on your needs.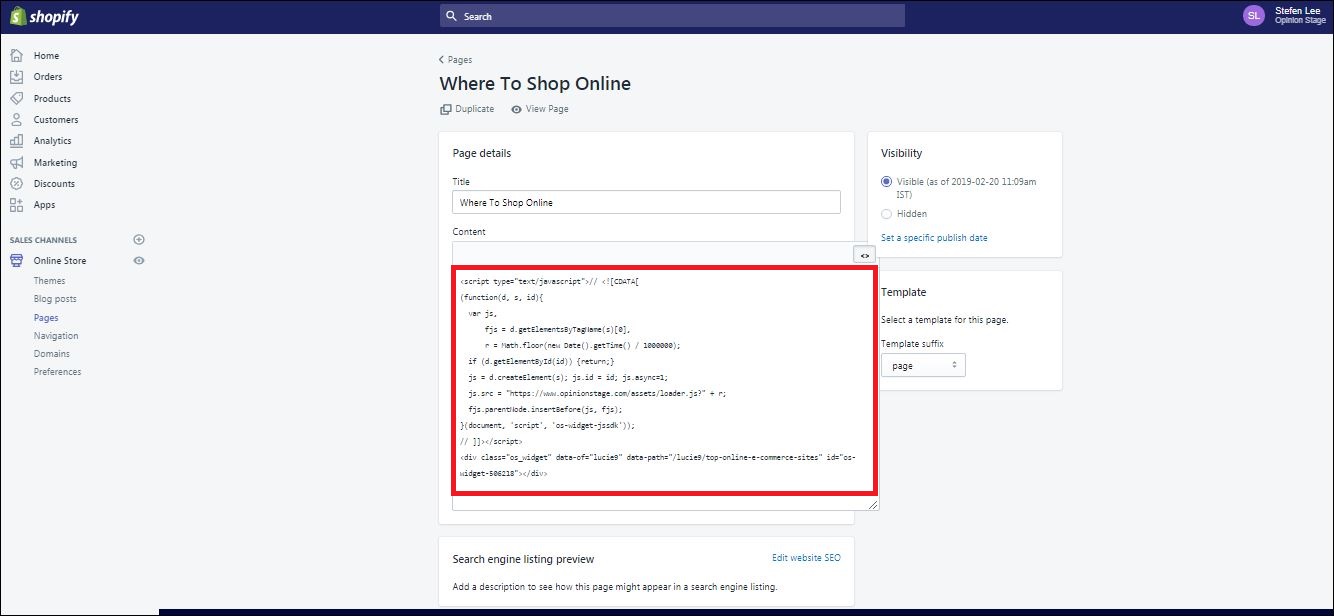 # Step 4: Save The Survey and Preview It          
Save and preview the Survey before it goes live on your Shopify website.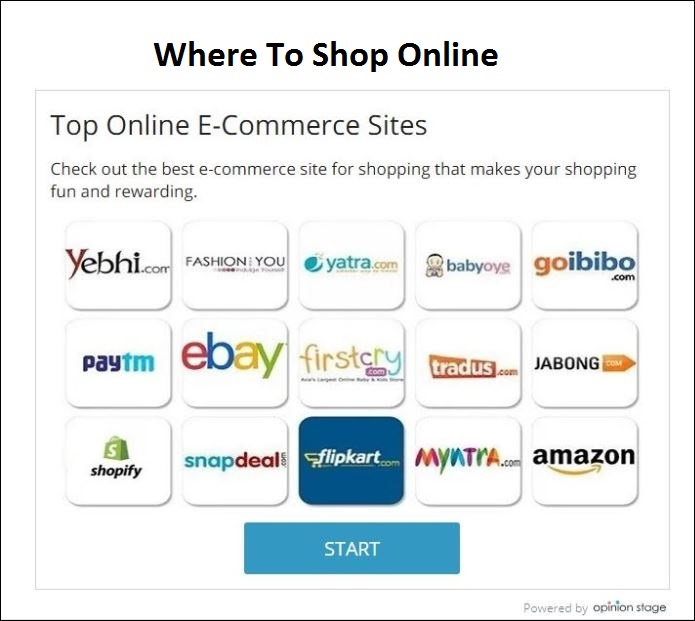 You're done!
Create a Shopify Survey to verify you understand your users and to increase your customer satisfaction levels.