Launch your poll on Snapchat in 4 Easy Steps
      Create the poll using poll creation form
      Locate the Poll on your dashboard
      Click on 'Add to Site' button and then copy the link from the 'Link' tab
      Paste the link in your Snapchat channel
You're done!

Here's an example of  SnapChat Poll created using OpinionStage –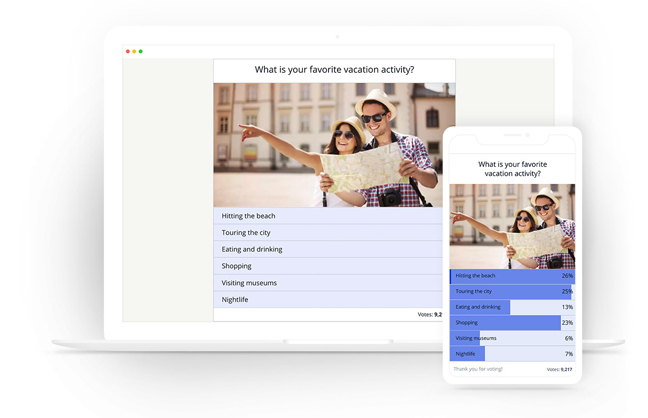 Things to keep in mind while creating a Snapchat poll
1) Know Your Poll's Purpose – Every Snapchat poll should be purpose defined. Whether it is feedback for products or customer engagement, create polls with a clear goal in mind.
2) Make the Questions Entertaining – Snapchat is an entertaining social media platform and your questions should be entertaining in nature to engage users.
3) Use Visuals– Snapchat was designed as a visual medium and hence your poll should include images and videos.
Learn more about our Poll Maker