Quizzes are often used as part of the customer onboarding process. Just think back to the last time you clicked on an ad for a fitness app. You're immediately taken to a friendly quiz funnel that focuses on your goals and habits in order to send you a workout plan and encourage you to signup. But you could also use an onboarding quiz for employees, as part of the new hire onboarding process.
What Is Employee Onboarding?
The definition of onboarding in the context of hiring is the process of integrating fresh hires into a company and getting them up to speed as quickly and efficiently as possible. It involves everything from filling out paperwork and setting up new accounts to orientation and team-building activities.
It's important to remember that the employee onboarding process doesn't end with the orientation day. Starting a new job isn't always easy, especially when you're not quite sure what to expect. That's where employee onboarding comes in.
By providing a clear roadmap for the initial weeks and months of employment, employee onboarding can help new hires feel more welcome and supported, making it easier for them to hit the ground running and contribute to the company's success.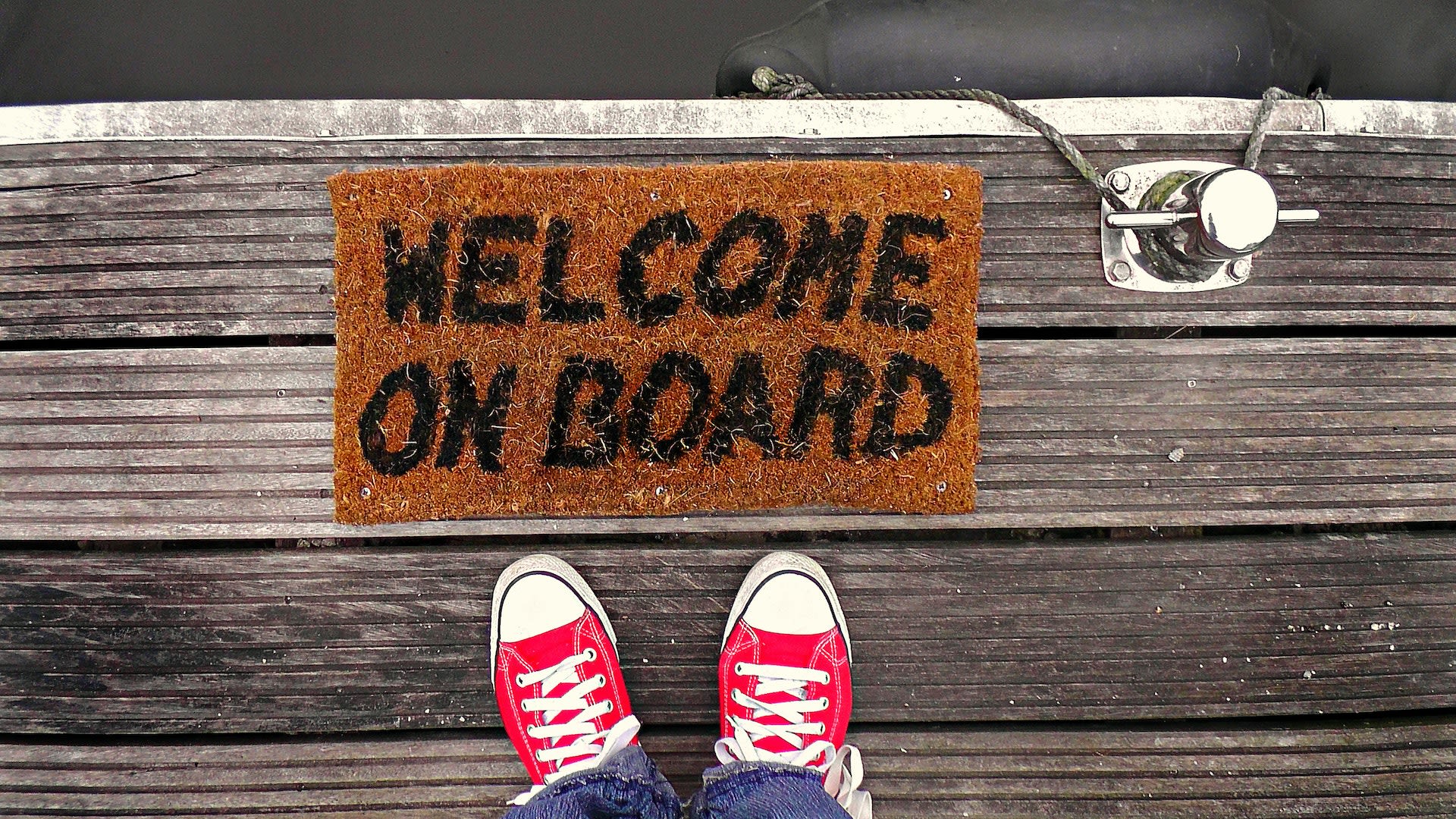 How Can Quizzes Help?
A quiz can enrich any onboarding process in many different ways. It can effectively serve as a warmup game, experiential learning tool, and even a real exam. Here are some ideas for onboarding quizzes that can help you streamline the process, offer a memorable onboarding experience, and boost audience engagement.
Start the Onboarding Process With an Engaging Online Assessment
If you've ever published a job post you probably know how time-consuming the whole hiring process can be. Efficient employee onboarding matters both to you, the employer, and your new hire. With a quick quiz, you can streamline the hiring and onboarding journey by asking the questions you need to be answered and offering important information in an engaging and memorable way.
You could start the employee onboarding process while recruiting by linking to a knowledge assessment quiz directly from the job post. It's a great way to learn about the candidates' skill levels before the interview while providing information about the company and role. Another option could be to use a quiz to kick off the first onboarding session. It could help create a light and playful atmosphere and get people active and engaged from day one.
In both cases, the quiz answers you receive could teach you a lot about your new recruits and help you create a custom onboarding program based on their skill levels and knowledge gaps.
Use Quizzes to Spice Up the Onboarding Experience
While super important for employee well-being and success, the onboarding process can be stressful and tedious. A fun interactive quiz can be an effective addition to your onboarding materials since it can help lower the pressure and improve concentration.
You could also take a break from the informational onboarding content and use the quiz as a team-building activity. A silly trivia or personality quiz could be a fun way to introduce oneself and get to know other employees.
There are many more ways to add flavor to the process of onboarding with quizzes. For example, if you are welcoming a group of new recruits you could add some excitement by running a live quiz or a trivia contest.
Create an Online Onboarding Exam
In-person onboarding tests can be difficult to arrange and process. They could also increase the pressure your new recruits are feeling in an already overwhelming onboarding experience. This is where online employee onboarding software could come in handy.
Instead of testing people face-to-face why not create a friendly quiz and let them take it online? The ability to take the test in one's own time and in a comfortable environment reduces stress and improves results. An online onboarding exam is also easier to administer, mark, track, and analyze.
Use an Onboarding Quiz to Collect Feedback
Asking for feedback from your new employees is a crucial part of the onboarding process. It's a way to connect with them, get to know them better, and show that you care. It will also help you hone your program and create an even more engaging onboarding process.
The thing is, that people are often less than eager to give honest feedback, whether it's because they don't want to offend, get in trouble, or simply can't spare the time. A multiple-choice research quiz or feedback survey could help with this predicament.
A feedback/research quiz is more fun and less time-consuming than a standard feedback form, plus it's accessible online and easy to answer anytime anywhere. The use of multiple choice questions offers yet another advantage - by including answer options that cover the full array from thumbs up to thumbs down you're essentially telling your quiz takers that it is ok to choose any of them.
Now that you know how useful a quiz can be in the onboarding process, it's time to make your own. Use one of our templates or start from scratch, and don't forget to have fun.