Businesses rely on their employees to be truly successful. An employee who's not happy in their job will not be very effective. Job Satisfaction Surveys are a great way to understand how satisfied your employees are and uncover potential problem areas. With this information in hand, you can make strategic decisions about how to improve your business.
Why Job Satisfaction Surveys Are Important
Unsatisfied employees can hurt your bottom line. They are not as productive as employees who like going to work and can infect other employees with their bad attitude. Unsatisfied employees are more likely to leave their jobs which means you have to spend time and resources replacing them. Worse yet, if unsatisfied employees stick around, they probably won't give your customers the service they deserve possibly damaging your company's reputation.
Getting regular feedback from your employees allows you to understand whether they are motivated, what their mood is, and on a larger scale if your company's work culture is in trouble. Knowing what is most important to them in terms of compensation and benefits lets you determine if and how your company can improve to make your employees happier and more productive.
Job Satisfaction Survey Tips
It is important that you ask the right questions in the right order. Ask the open-ended questions up front to avoid biasing your employees early on in the survey. Make sure your survey questions give you the answers that you need to make qualified decisions. Look at every question and make sure it includes all the possible responses your employees might choose. If something is missing, they will be forced to choose an answer that doesn't describe their feelings and you will gather bad information.
Below are some tips that can help you with your job satisfaction survey.
Anonymity & Confidentiality
Make sure your employees know that they can be open and honest in their answers. You can ensure them that their survey responses remain anonymous unless they disclose identifying information in the open-ended questions. If they choose to do so, ensure them that all information will be handled with the highest levels of confidentiality.
Ask What You Really Need to Know
Keep your questions short and to a minimum, but don't forget to ask about things you really need to know. You can achieve this balancing act by leaving out generic questions the answers to which you don't need and won't use. Instead, focus on what's most important in your particular company.
Find Out What Really Matters
Ask your employees what they value most, so you don't waste your efforts on things that don't matter to them. Whether they care more about flexibility or their benefits can help you determine where you need to make changes to gain more satisfied employees.
Follow Up
Make sure to analyze the survey results and follow up on what your employees tell you. If you don't, your employees are less likely to participate in future surveys. More importantly, if you don't take action, you won't reap the benefits of having more satisfied employees
Repeat as Needed
Job satisfaction surveys should be administered at regular intervals. The exact interval depends on your company, but many companies do this at least once a year. This is important as it lets you measure progress and understand whether your actions are taking effect.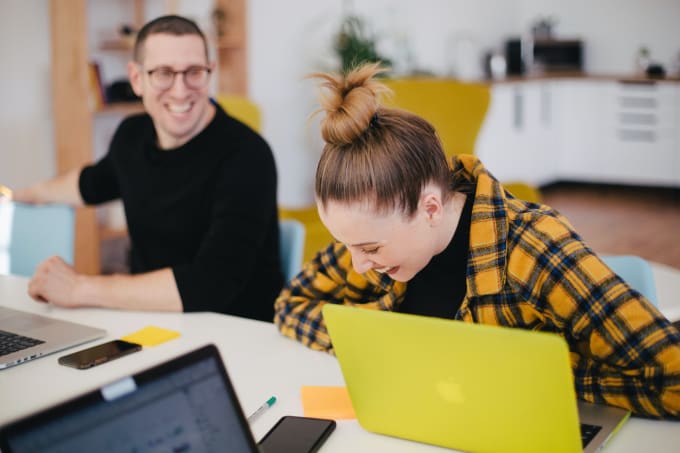 Our Job Satisfaction Survey Template
Our job satisfaction survey template is short but captures all the information you need to uncover your business's strengths and weaknesses when it comes to job satisfaction. The survey is designed in a fun way to encourage high response rates. When your employees have fun answering the questions, you gain more meaningful insights.
More Meaningful Answers
Boring surveys feel like work. That's why Opinion Stage templates are interactive and visually attractive. This keeps your employees' interest and response rates high and allows you to gather not only more answers but also more meaningful answers which you can then turn into actionable insight.
Participate From Any Device
These days many employees use their cell phones for emails rather than their desktops in the office. And you don't want to lose possible responses because your survey isn't cross-platform compatible. No problem with our survey templates as all of them are visually pleasing and easy to take from any device.
Customize Your Job Satisfaction Survey
Most companies need answers to the same questions when it comes to job satisfaction. However, every company is unique. Whether you have a particular way of phrasing a question or need the answers to a unique question, we've got you covered. You can use our survey maker's customization options to make this job satisfaction survey template your own.