Do new employees receive all the information and support they need to get off to a good start at your company? Use an employee onboarding survey to find out and get to know more about your new hires.
Each new employee you don't survey in the onboarding period is a missed opportunity to improve your hiring practices. So use our template to create one and start collecting valuable information through an easy process.
What Is an Employee Onboarding Survey?
An employee onboarding survey is a questionnaire filled out by newly hired staff. In essence, it is designed to gather information and feedback about the employees' satisfaction with the recruiting and onboarding process.
As such, most companies use it to gain insight into what they can do to improve their recruitment process. This includes reaching, attracting, and hiring top candidates, as well as helping them adjust to their new work environment.
Why Is Employee Onboarding Important?
The onboarding period is when your employees shape their first impression of your company. It is a unique opportunity to lay the foundations for a productive and mutually beneficial relationship with them.
Good onboarding practices will go a long way in helping new hires adapt to the organization and their role in it. On the other hand, a poor experience can leave the employee considering new employment opportunities right from the start.
This is where a well-designed employee onboarding survey comes in. Asking the right questions and showing new staff that you care about their initial experience with your company are beneficial for two reasons.
Firstly, the feedback you receive will tell you a lot about your recruitment efforts. Secondly, it will foster a company culture where employees feel their opinion and feedback are appreciated.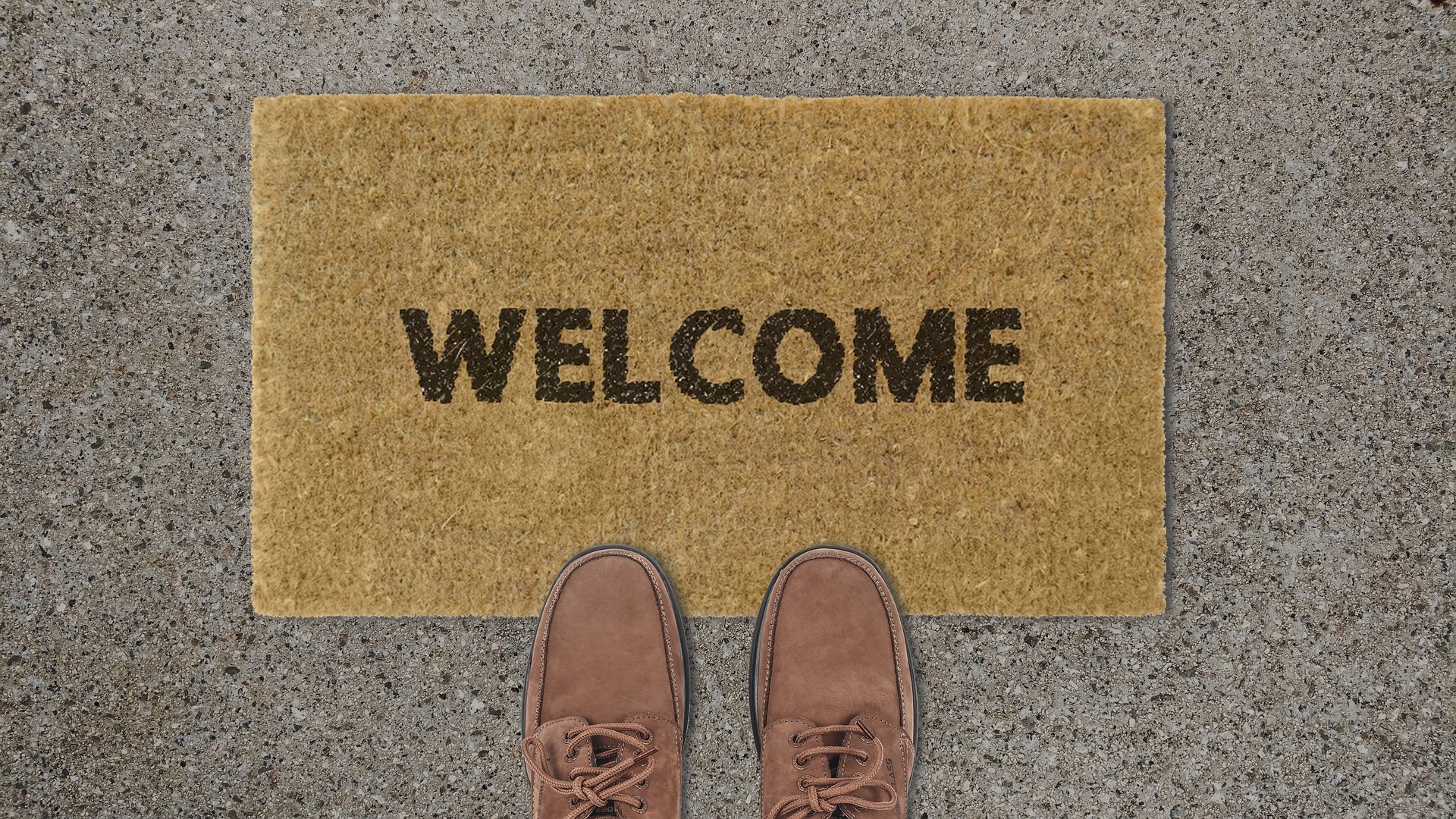 What Questions To Ask in Your Employee Onboarding Survey?
The questions you'll want to ask will vary depending on your recruitment practices. Generally, you should try to keep your employee onboarding survey reasonably short and to the point. Below are some suggestions and examples you can use to get started and make the most of your employee onboarding survey.
The Hiring Process
You can use the survey to learn more about the effectiveness of your hiring practices. Ask questions like:
How did you hear about the job opening?

What are the main reasons you decided to apply?

Do you feel the information you received was accurate?
The answers to these and similar questions will help you understand how potential hires perceive your company.
The Training Process
As explained above, onboarding is crucial for ensuring new employees receive a warm welcome and the support they need to adapt to their role within the organization. Consider including a couple of questions along the lines of:
Do you feel you've received a warm welcome to the team?

Have you received clear answers and explanations to all your questions during your training?

Is there anything we could have done better?
Expectations vs. Reality
The effectiveness of your onboarding process becomes clear once the new team member starts working and filling their role. Hence, you should have your employee onboarding survey assess whether they feel ready to perform in their new position. Here are some question examples you could use:
How confident are you in your ability to fill your new position?

Do you feel the information you received has adequately prepared you for your new role?

In hindsight, how would you rate the onboarding process?
Take the First Step Towards Improving Your Recruitment Process
Conducting an employee onboarding survey with the right questions is the first step towards improving your recruitment process and the onboarding experience your company offers. Don't miss out on the feedback your new staff members can give you. So, take a few minutes to build your very own employee onboarding survey using our survey maker. You can build it from scratch or check out our survey templates for some inspiration.