This type of survey asks a pretty simple question. However, the answers you receive can tell you a lot about the effectiveness of your marketing channels. Use our template to create a 'how did you hear about us' survey and embed it on your website effortlessly, or create your own from scratch with our survey maker.
Why Use a How Did You Hear About Us Survey?
This survey is a great way to find out how your visitors, customers, or clients have discovered your brand. This information will tell you which of your marketing channels are the most appealing to users. In addition, a how did you hear about us survey can tell you why they have chosen you over your competitors.
You might argue that some basic analytics tools can give you the same data. However, any survey is also a communication channel between you and your visitors. It's a great way to interact with long-term customers, as well as new ones. Best of all, you can create and embed it on your website in no time and with minimal effort.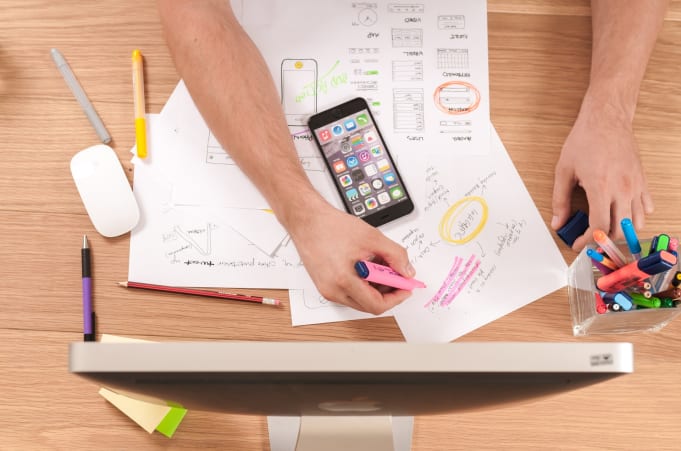 How Did You Hear About Us Survey Tips
Making the most of your survey shouldn't be too hard. Below are three design and question tips that can help you ensure it suits your business and needs while appealing to your audience.
Leave a Good First Impression
As mentioned above, your "how did you hear about us survey" will often be the first contact you make with your visitors and potential customers. So you'll want it to leave a good first impression. You can ensure this by making it visually appealing and easy to complete.
Leaving a good first impression will also let you follow up with a more in-depth questionnaire, such as a customer feedback survey. But for now, stick to finding out how your visitor heard about you and what sets you apart from your competition. After all, you want to keep this first interaction as short and effortless as possible.
Use a Multiple Choice Question
Instead of asking your respondent to type out how they heard about your brand, list all the marketing channels you're using and let them select the one that led them to your website. This type of survey question will not only be easier for them, but it will also help you analyze the data later. With no ambiguous answers to hinder your analysis, identifying the most effective advertising tool will be easy.
For a multiple-choice question to work, you'll need to include all the answers that relate to you. This will depend on the marketing channels you use, as well as the type of your business. Some of the most common answer options include:
Social media ads

Search engines

Customer review sites

Blogs

Television

Flyers and other hard-copy advertising material

Word of mouth

Promotional events
It's also a good idea to let your respondents add their own answers in case you missed something.
Leave a Text Box for Additional Information
Use an open question with a textbox to invite your respondents to give you some more information about what attracted them to your brand. You can also use it to ask any other short question that makes sense to you, considering your brand and industry. In most cases, we recommend giving your respondents the option to skip this question, especially if the first question covers the information that is truly essential for your marketing strategy.
Track Performance Through Your Analytics Dashboard
Use our analytics dashboard to track the performance and results of your How Did You Hear About Us Survey. This will let you review and compare the answers you receive, as well as be on the lookout for any engagement issues. The easy overview of all relevant info will allow you to make changes and optimize on the go.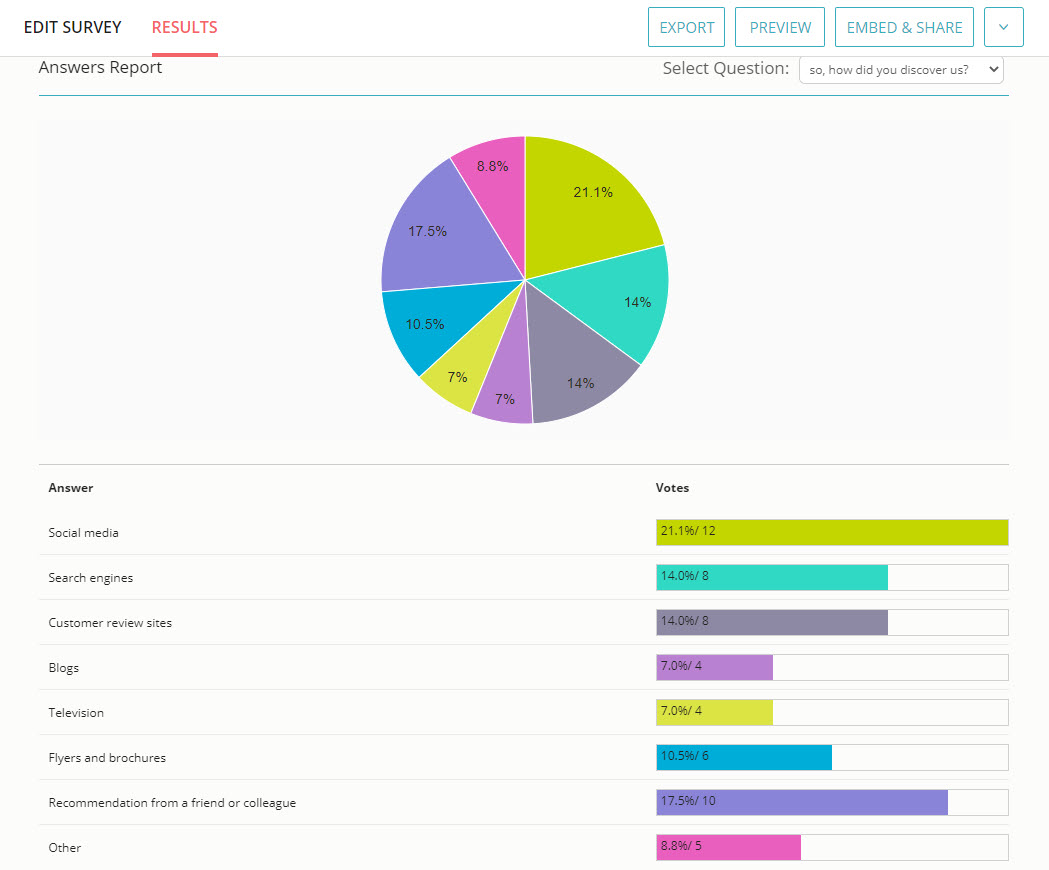 A How Did You Hear About Us Survey is as simple to use as it sounds, both for you and your visitors. Take advantage of the insights it offers and use them to boost your marketing campaign. Check out our survey templates library for more survey ideas and examples to try out with our online survey maker.