1) First create the poll 
2) Once you've finished and saved it, find your poll in the dashboard, and navigate to the 'Embed' option:
3) Click on the 'Script' tab, and copy the entire code you see there: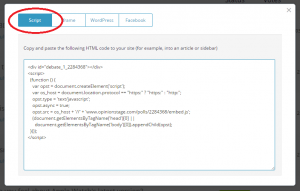 Tip: Click CTRL + A to select all, CTRL + C to copy everything selected. Later, you'll use CTRL + V to paste your code.
4) Now go to your Wix website. In the site editor (the URL will begin with 'editor.wix.com/….'), click the '+ Add' button, and hover over 'More' (it's the last option in the list):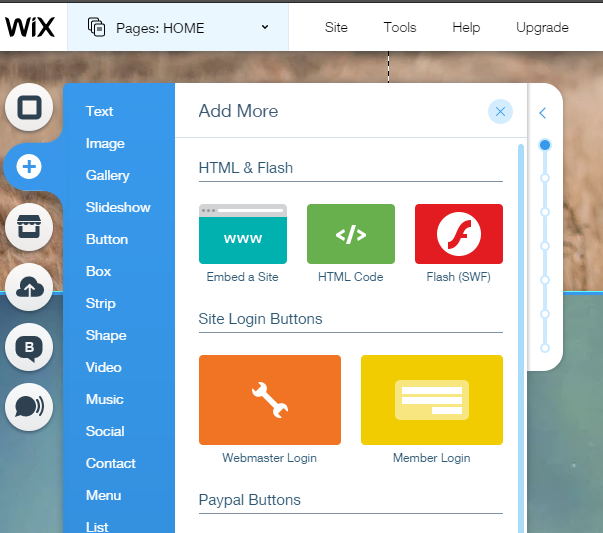 5) Select 'HTML Code'.
After doing so, you'll see a gray box appear, with a button saying 'Enter Code'. Click it.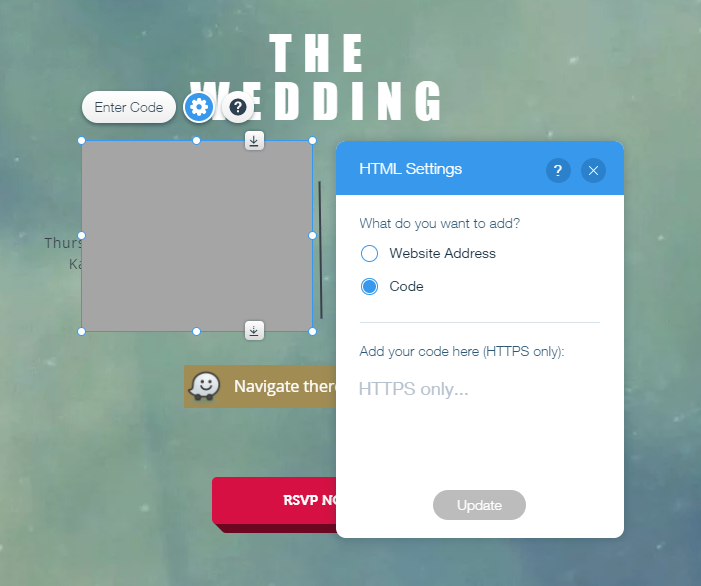 6) Check that 'Code' is selected, and paste (CTRL + V) the code you copied from your Opinion Stage poll earlier into this box, then click 'Update'.
7) Now your Opinion Stage poll should appear on your Wix page. You can drag the container to anywhere you like on the page.
Best Practices
Your Wix poll should use engaging images to draw your user's attention. With so much else competing for space, your poll should be clear and inviting – without overdoing it. In-focus images which clearly relate to your site and poll's title are a winner over busy, unrelated or blurry images.  

The best way to use your Opinion Stage-Wix polls is to use them for a specific purpose. Placing them after a question, or in a section where you're looking for any type of feedback should ensure your poll gets high engagement rates.

Importantly, your Wix poll has to be clearly related to the content/site you're hosting it on. Unrelated or irrelevant polls will not only look out of place, but will confuse your user – or, in the worst case scenario – cause them to leave.

Keep it simple – the best polls are subtle, and add user value. Any poll which screams its intentions, by way of clickbait-type titles or outrageous images is not only distracting but can, in most cases, irritate a user. Plus, your Wix poll shouldn't be the main focal point of the site; it's there as an add-on, to enhance the user experience.
Overall, adding a poll to your Wix site is a fantastic way to upgrade your content and receive feedback on it, while allowing your users to express their opinions.