Create and Launch your Snapchat Quiz in 4 Easy Steps
1) Create a quiz using the quiz creation form
2) Locate the quiz in the dashboard
3) Click "Add to Site" button, and then the "Link" tab
4) Copy the link and paste it into your Snapchat channel
You're done!

Following is an example of a snapchat quiz: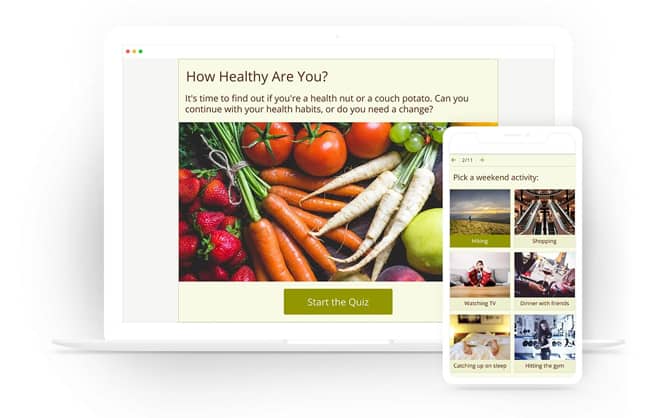 Best practices for creating Snapchat Quiz
1) Know Your Users – The quiz should be directed at your users and hence you need to know their likes and what moves them before creating one.
2) Set Engaging Questions – The purpose of your quiz should be to engage your users and hence the questions should be engaging.
3) Add Visuals – Snapchat being a visual medium you should add images and videos to your quiz to make it interesting.
Learn more about our Quiz Maker