Follow these steps to add a Wix survey to your Wix site
1) Create a Survey using the Create a Survey form
2) Locate the survey you created in the Content Dashboard
3) Click the "Add to Site" button, and from the "Script" tab copy the code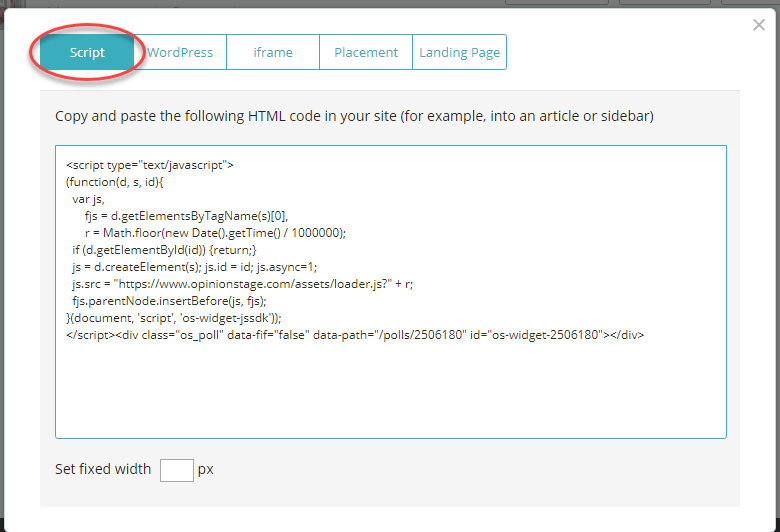 4) Go to your Wix site editor (the dashboard you use to manage your site – the URL will begin 'editor.wix.com/…' if you're in the right place). On the sidebar, choose the '+Add' option, then hover over the 'More' title (this is the last option on the list).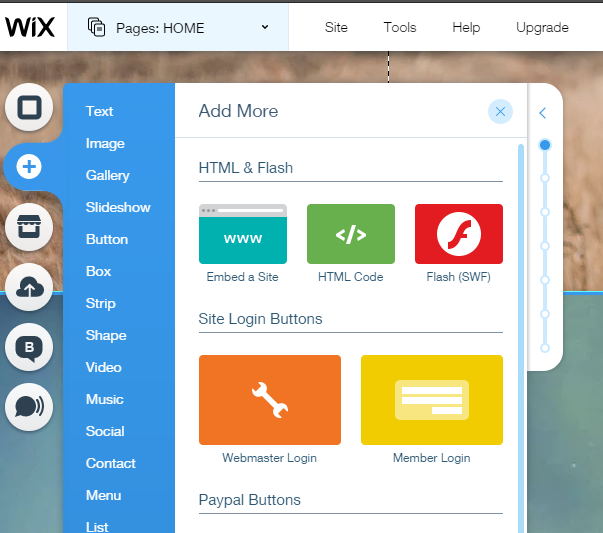 5) Choose the option saying 'HTML Code'. You will see a gray box appear, with an 'Enter Code' instruction. Click that. You will then see this appear: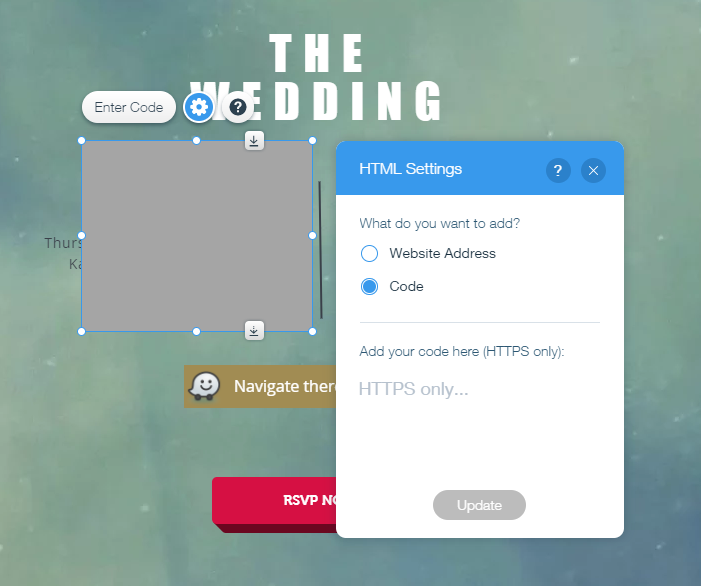 6) Check that you have the 'Code' option selected (as shown in the image above)- and then paste the code you copied earlier. Once you're done, click 'Update'.
You're done! You can now move the survey's container around the page by clicking and dragging it.
Survey Creation Tips
1) Gather all the information you need, but try and keep it as short as possible: in general the more questions you have the lower the completion rates will be. So try to ask a reasonable amount of questions
2) Make it easy to answer: verify your questions and answers are as short as possible and as clear as possible
3) Use images: Images catch people's eyes and imaginations, attracting attention to your quiz and keeping participants around. Choose good-looking images, especially for the quiz's cover photo.
4) Use Skip/Branch logic – this feature allows you to jump between questions based on the user's answer. So if for example, your survey is checking eating out habits, start by asking how often do you eat out. If the user answer he doesn't you can skip to the end of the survey as the rest of the questions might not be relevant.