Follow these steps to add a Wix Form to your Wix site:
1. Start by creating a form
2. Locate the form you created in the Item Dashboard
3. Click on 'Embed & Share'. Select 'iframe', click on 'Get iframe Embed Code', and copy the code.
4. Now go to your Wix website. Click the '+ Add' button In the site editor (the URL will begin with 'editor.wix.com/….'), and hover over 'More' (it's the last option in the list):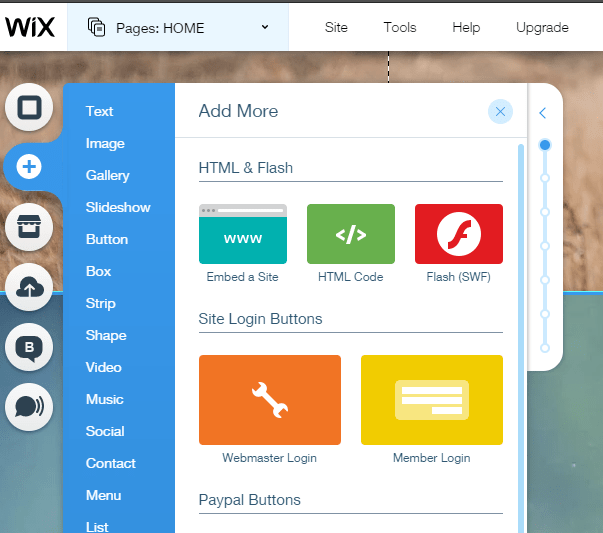 5. Select 'HTML Code' and then select the  'Code' option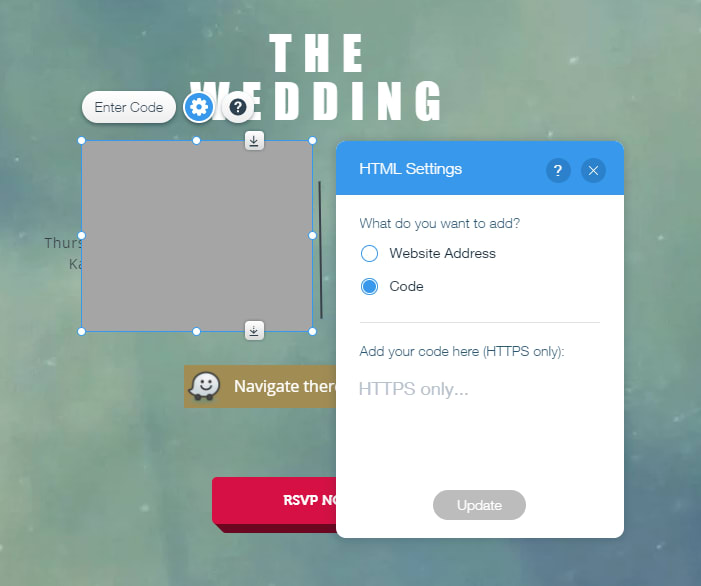 6. Paste the code you copied earlier into this box, then click 'Update'.
The form should appear on your Wix page. You can drag the container to anywhere you like on the page.
You're done! 
Here is an example of a Wix Form:
For more details, refer to the form page