Create your Line App Poll in these 4 steps
1) Create a poll using the poll creation form
2) Locate the poll  in the dashboard
3) Click "Add to Site" button, and then the "Link" tab
4) Copy the link and paste it into your Line App channel
You're done!

Here's an example of  Line Poll created using OpinionStage –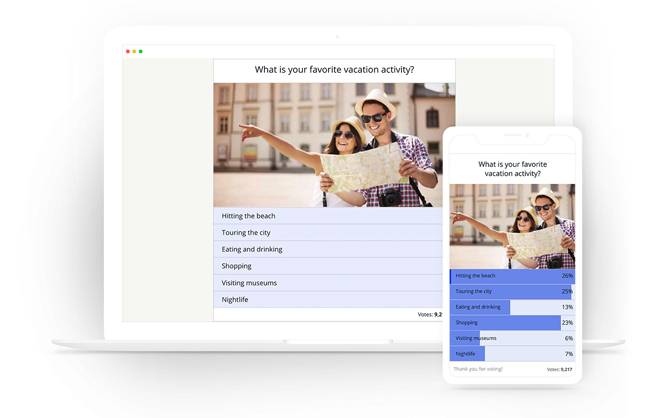 Keep these things in mind while creating Line App Poll
1) Focus On Users – Keep users first while creating polls. The polls should appeal to them and arouse the desire for them to take part in it.
2) Use Engaging Questions – The questions that you create must be engaging in nature. For example, you can create questions related to the latest news and developments as they draw more audience.
3) Visual Elements– Use of images and videos makes your poll visually appealing and in the process attracts more user attention and activity.
Learn more about our Poll Maker