Follow these steps to add a Powerpoint Survey to your site:
1) Create a survey using the survey creation form
2) Locate the survey in the dashboard
3) Click "Add to Site" button, and then the "Link" tab
4) Copy the link and paste it into your powerpoint presentation
You're done!

Below is an example of a Survey created with Opinion Stage: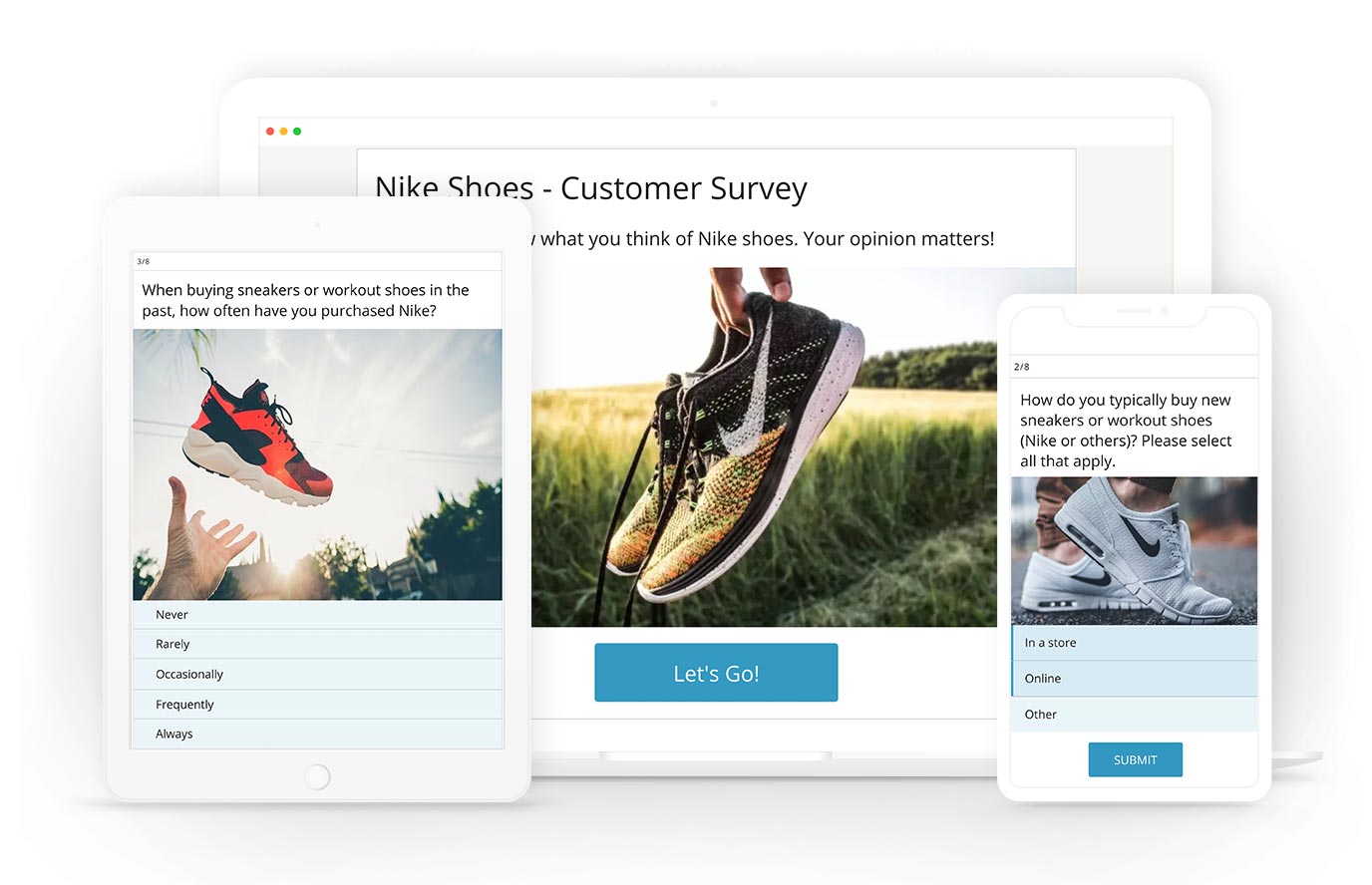 Tips To Create Rewarding PowerPoint Surveys
1) Your Audience Comes First
Your survey should appeal to the audience and must arouse their desire to take part in it. Your questions should be aimed at gathering the right information to meet your survey goals.
2) Keep it Simple
Don't bore your audience with too many questions. Your survey questions must we well-directed. Large number of questions proves counterproductive as users lose interest and quit midway.
3) Make Use of Video and Images
Videos and images are a force multiplier when it comes to surveys. Add them to make your surveys appealing
4) Choose The Right Template
A good PowerPoint Template can do wonders to your survey and hence you should choose one for your Survey.
Learn more about our Survey Maker