Adding a poll to your Shopify store lets you improve engagement on the store and this can lead to more sales and revenue. Adding polls is easy when you are using OpinionStage a top poll creator for Shopify.
Follow these steps to add a Shopify poll to your Shopify website:
Step 1: Get Started with Creating the Poll      
 Start by creating a poll with the poll creation form
After creating the poll, click the "Add to Site" button and copy the code to your site.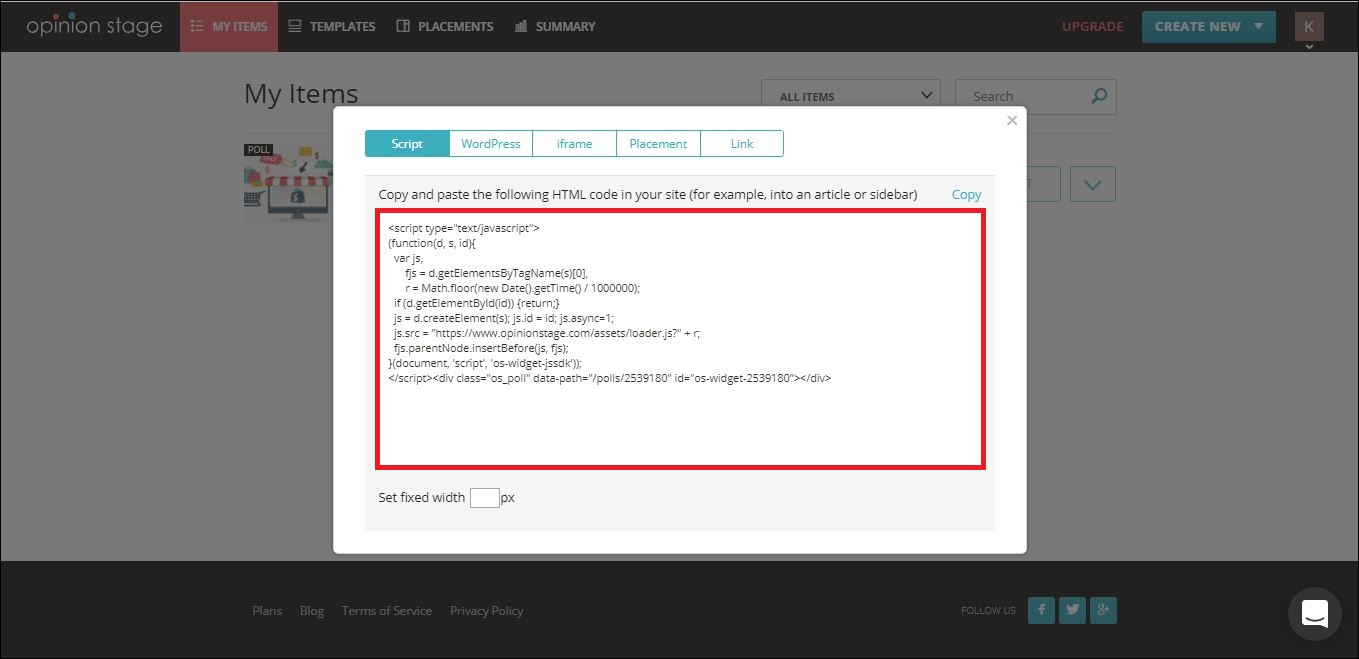 Step 2: Add Page & Edit Poll on Shopify            
Log into the admin section of your Shopify website and navigate to the dashboard. You will see a tab called 'Pages' on the left side of your screen.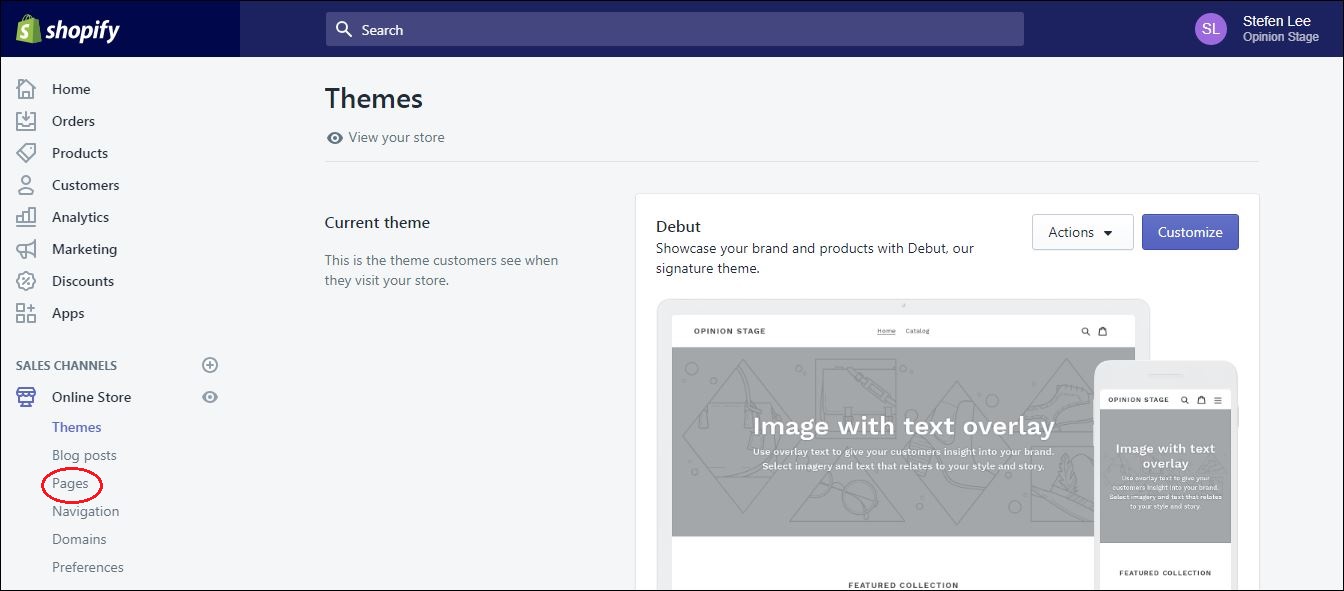 Enter this section and add a new page if you are planning to add the poll to a new page or choose from one of the existing pages where you'd like to have your poll.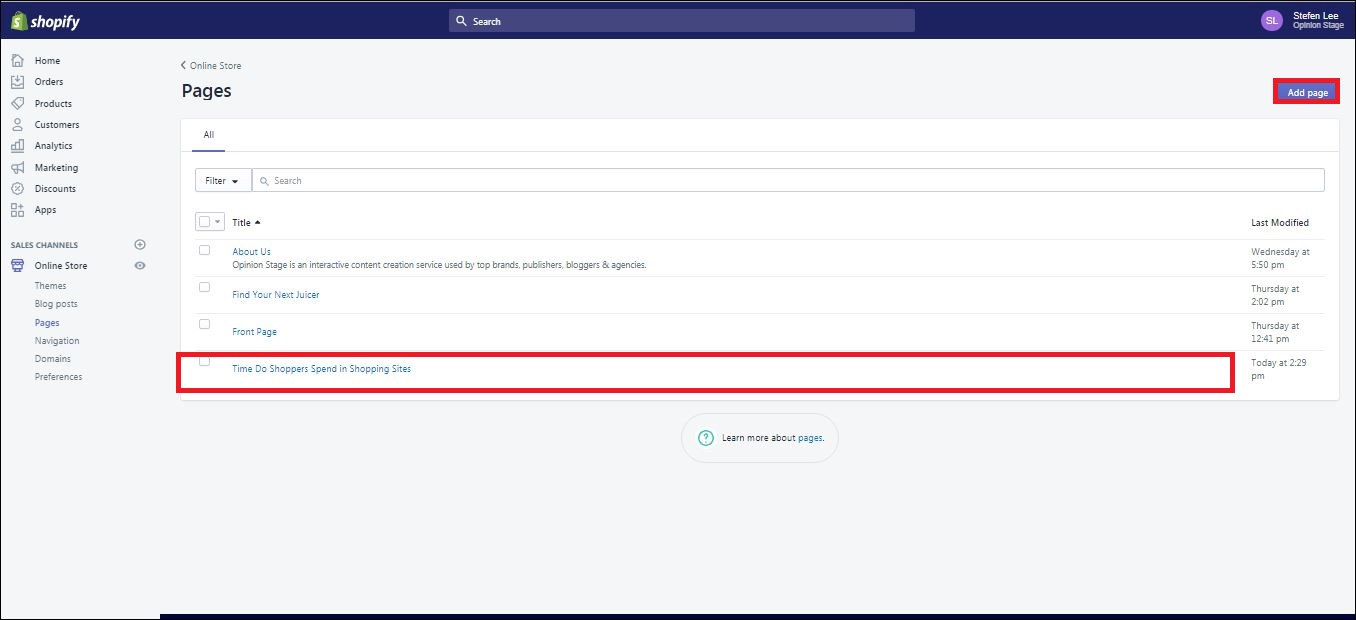 Step 3: Copy Embed HTML Code to The Editor  
Navigate to the Page Editor section go to 'Write Your Page' tab. Enter this page by clicking on the '<>' icon. It is here that you'll be able to embed the HTML code for the quiz.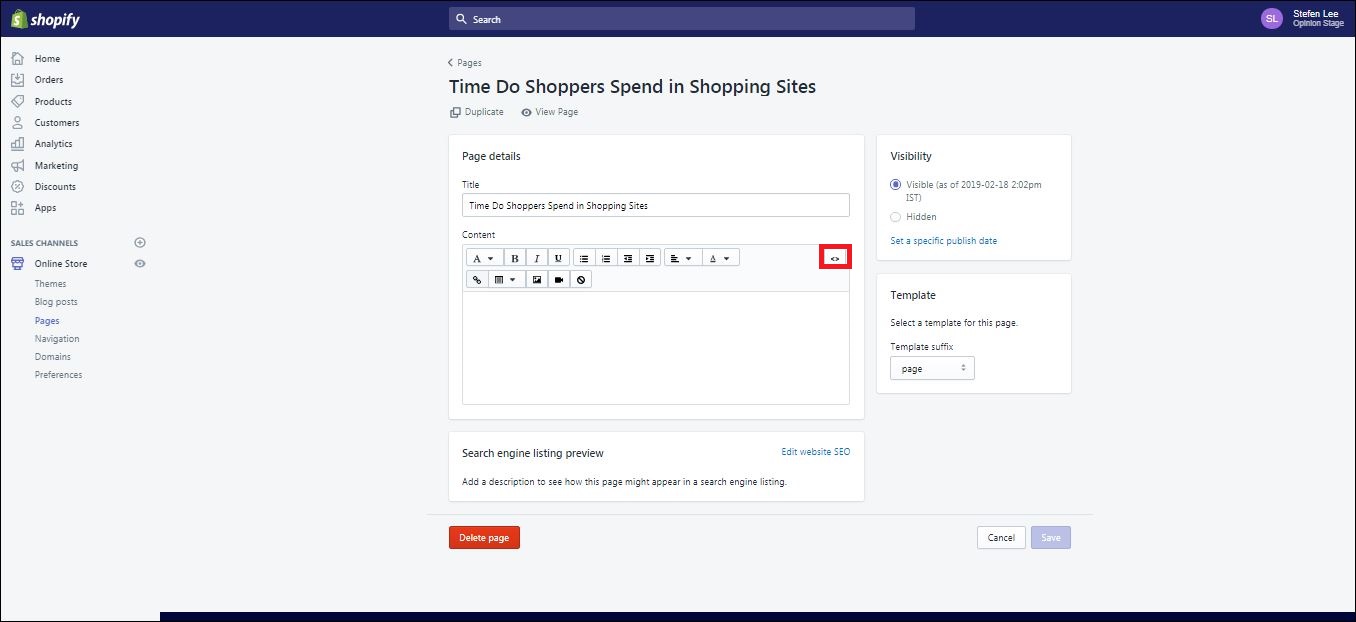 After you have copied the code from OpinionStage you need to paste the default 'iframe' code. You can of course choose a different size if you wish to do so.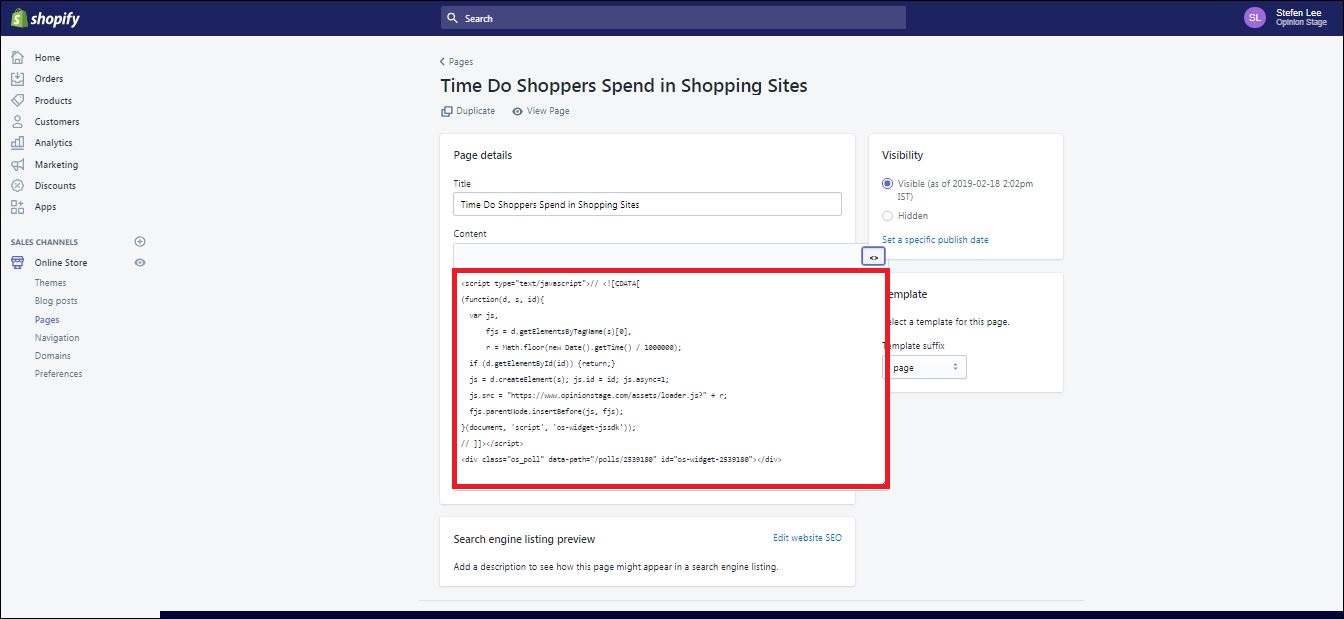 # Step 4: Save Poll and Preview It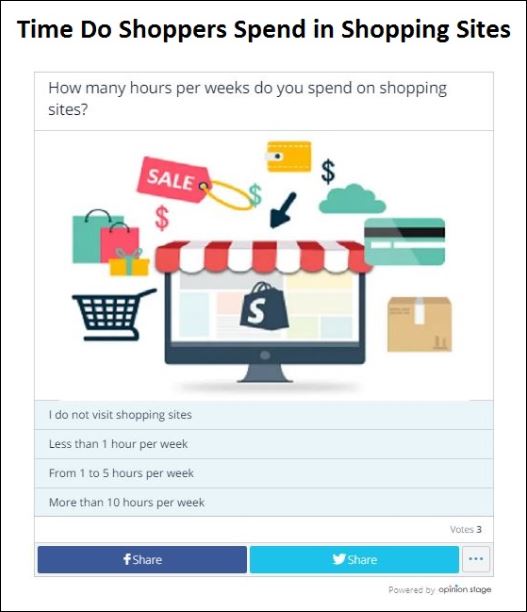 You're done!