Calculate your Net Promoter Score (NPS) and find out how satisfied your customers are with your products and services. NPS is one of the most widely used metrics when estimating customer satisfaction and is fairly easy to implement through a Net Promoter Score template, as you will see below.
What is a Net Promoter Score (NPS) Survey?
A Net Promoter Score survey is focused on a single question: how likely are your customers to recommend your product or services to their friends, colleagues, or family. In this sense, it can measure customer satisfaction, their overall experience, as well as brand loyalty, indicating future business growth.
The data for Net Promoter Score measurement is obtained through a single question – How likely are you to recommend the product/service to others? – where customers rate their satisfaction on a scale from 0 to 10.
Why Use an NPS Survey Question?
There are several benefits of using NPS survey questions:
Simplicity
First of all, they are very simple to use, as well as respond to. Since it's a single question, the survey is easy to create and takes very little time to complete, encouraging respondents to give you their feedback.
Growing Your Brand
NPS questions can also help you grow your business by providing you with insight into how you can improve customer experience and satisfaction. With a pool of satisfied customers, you can count on them to spread the word about your brand and bring in other potential buyers without spending any resources on marketing.
Customer Retention
Retaining existing customers is just as important as gaining new ones. Being able to identify those who feel your product needs improvement and acting on their feedback will go a long way in keeping them from taking their business elsewhere. NPS questions can prove to be extremely useful in this sense.
Comparing With Your Competition
Finally, NPS surveys will allow you to compare your customer satisfaction with that of your competition in the common target market. Knowing what you need to improve and by how much can give you a competitive edge and help you compete with the industry leaders.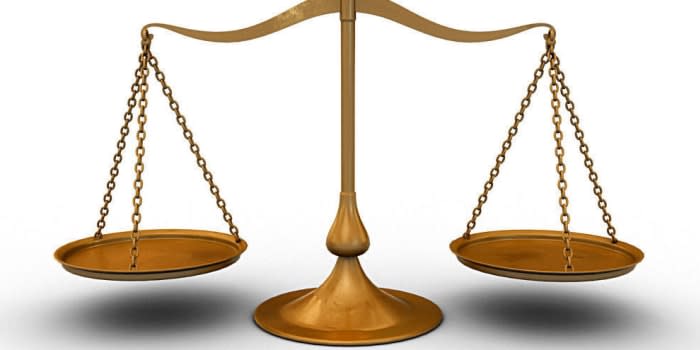 The Net Promoter Scale
Your Net Promoter Score is calculated using the NPS scale where respondents rate the likelihood of them recommending your business to others on a scale from 0 (unlikely) to 10 (extremely likely).
Based on their response, they are placed into one of three categories used to determine the NPS score:
Detractors – response between 0 and 6
Passives – response 7 or 8
Promoters – response 9 and 10
Detractors are unsatisfied customers who will probably not buy from you in the future. They can be unhappy with your product or service as a whole, or with certain elements. Either way, there is a risk they will share their dissatisfaction with others, which may hurt your business in terms of gaining new customers
Passives are considered to be satisfied with your brand, but not enough to promote you. This category is most likely to switch to your competitor if they are able to provide them with better terms, so you should always aim to convert them into promoters.
Promoters are happy customers loyal to your brand and satisfied with your products and services. Most of them are repeat buyers with great experiences in dealing with you. They will spread positive word-of-mouth about you and encourage others to buy from you.
Once you have your results, you can determine your NPS score by subtracting the percentage of detractors from the percentage of promoters.
What Is a Good Net Promoter Score?
Calculating your NPS is easy enough once you've conducted the survey, but you may find yourself wondering just how good or bad your score is. Although it's extremely unlikely you'll reach either the lowest possible score (-100) or the highest (100), knowing the ratio of your satisfied and unsatisfied customers can help you improve.
Generally, a good NPS may mean different things in different niches, so your best bet is to compare your NPS to that of your competitors. This will give you a clear idea of how you are doing and whether you need to put some extra effort into customer satisfaction and customer loyalty.
Other than that, any score below zero is always considered poor, since it means that most of your customers are unsatisfied and are, therefore, detractors.
Opinion Stage Net Promoter Score Template
Create a unique Net Promoter Score survey using our customizable survey template and collect the data necessary for calculating your NPS and estimating customer satisfaction and brand loyalty. With easy sharing and embedding options, you can reach your respondents wherever they are.
Get High Response Rates
Our templates are interactive and designed to prompt high response rates, which are essential for collecting enough information to effectively gauge your NPS. Instead of sending dull and uninteresting surveys to your customers, opt for one of our templates and stand out in the crowd.
Mobile Device Compatibility
All Opinion Stage survey templates are optimized for mobile devices so you can rest assured your respondents will have a smooth experience accessing the survey and providing you with feedback regardless of the device they are using.
Customizable Template
Don't go for a generic survey when you have the option to fully customize any of our templates to match your niche and brand, as well as resonate with your target audience. Use our customization options to create a one-of-a-kind NPS survey you can be 100% satisfied with.