Running a quiz on Shopify is one of the best ways to engage your users and increase conversion rates on your store. Add a quiz to your Shopify site in 4 simple steps using the OpinionStage all-in-one quiz maker.
Step 1: Create a Quiz
Start by creating a quiz using the quiz creation form
You can either create the quiz from scratch or use one of the hundreds of quiz templates to get up-and-going in minutes.
After publishing the quiz, click the "Add to Site" button.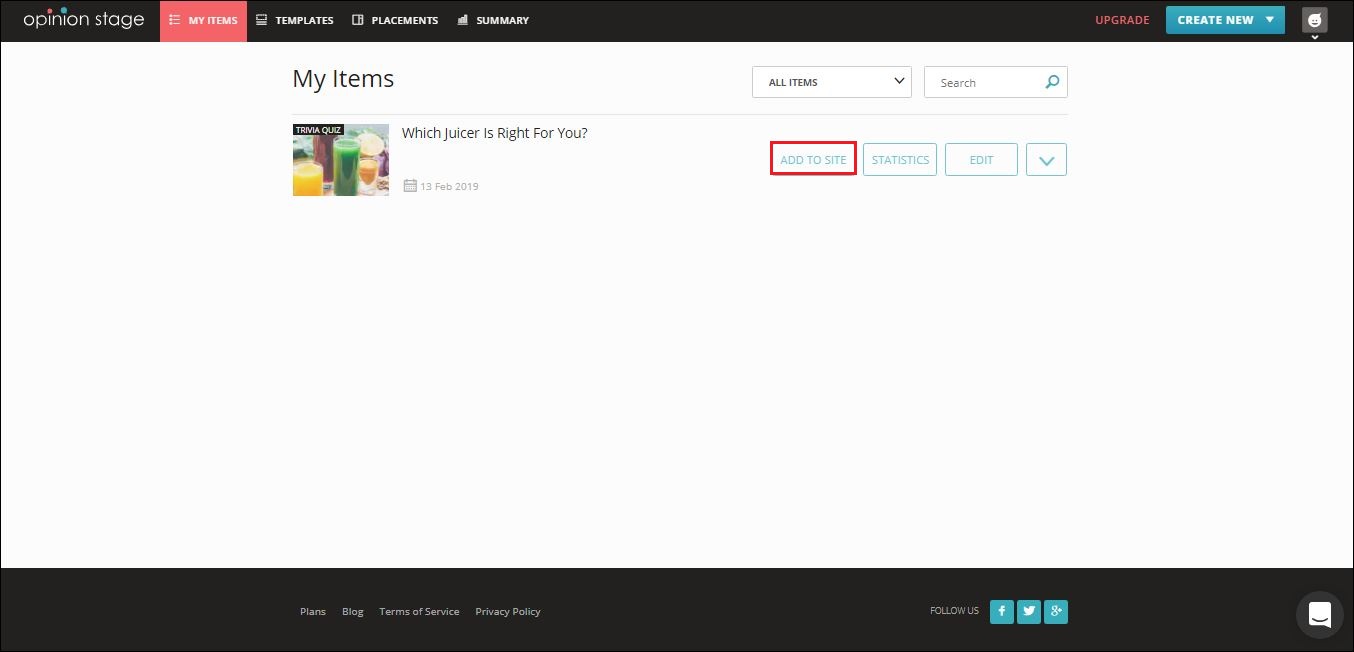 Here, you will need to copy the script code of the quiz.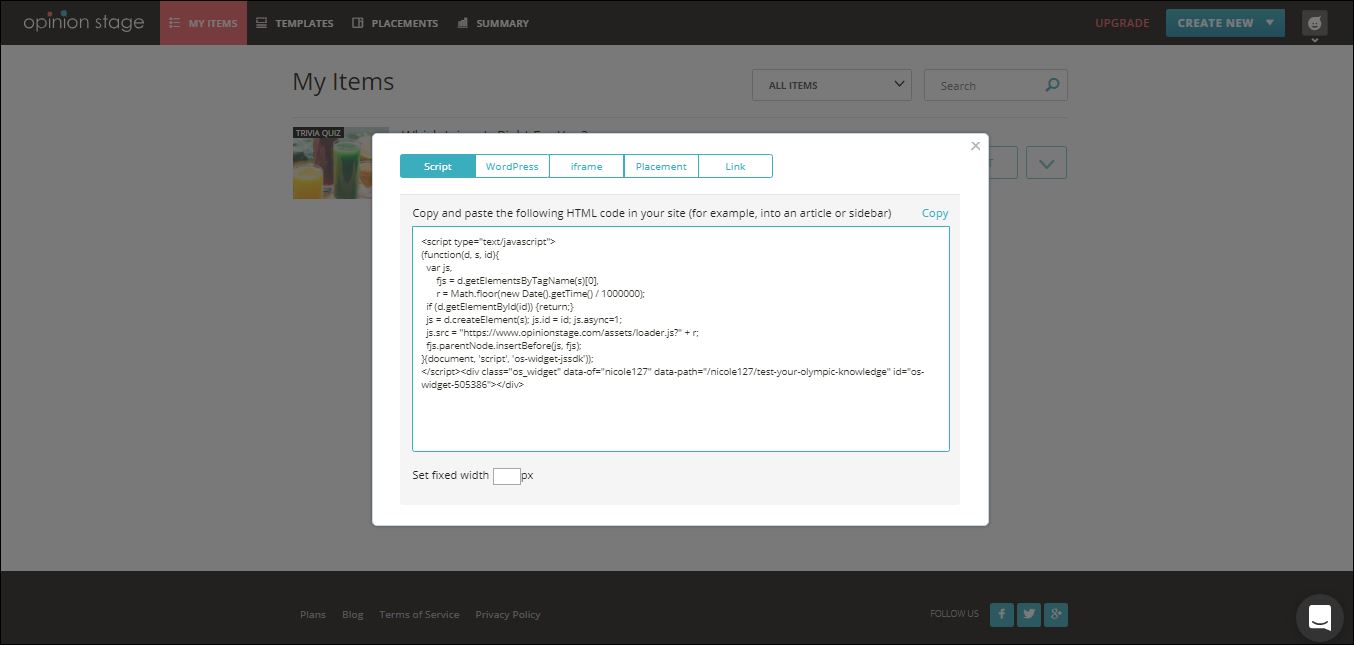 Step 2: Add the Quiz to a page on your Shopify site
Log into your Shopify account and go to the dashboard. On the left-hand side of your admin screen, you shall find 'Pages'.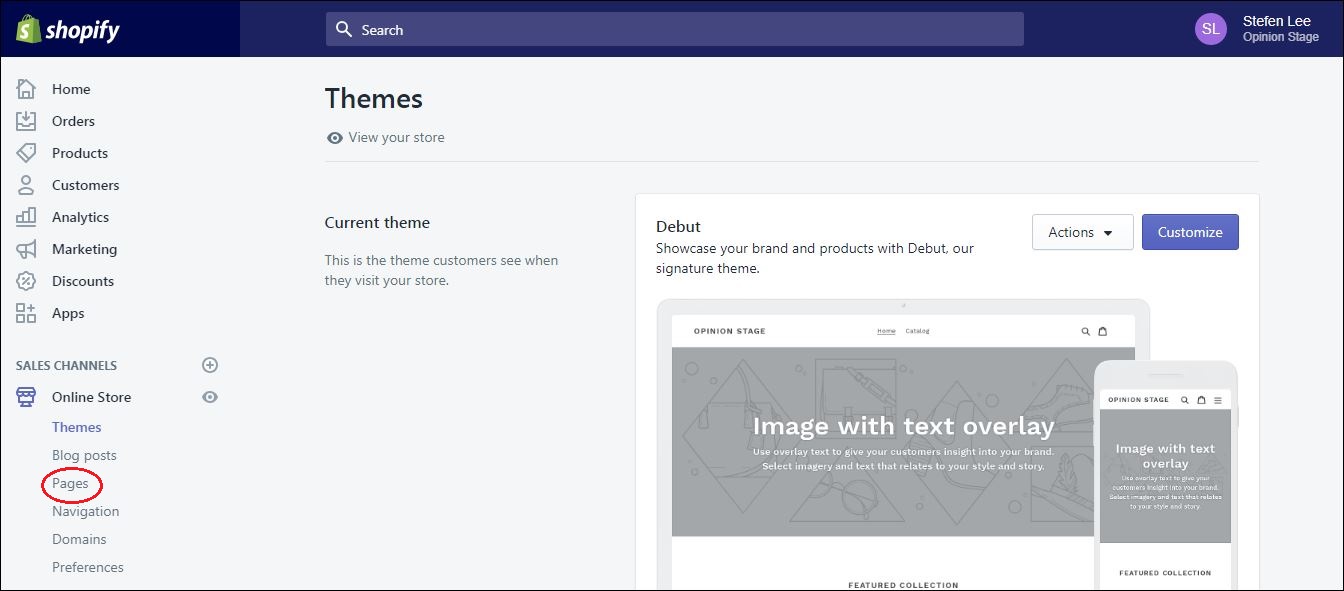 Click on the 'Pages' section and add a page if you want to add the quiz to a new page or simply navigate to one of the existing pages where you wish to add your quiz.
Step 3: Copy The Embed Code to The Editor       
In the Page Editor section on the admin, you need to navigate to 'Write Your Page' section. Enter this page by clicking on the '<>' icon. It is here that you'll be able to embed the HTML code for the quiz.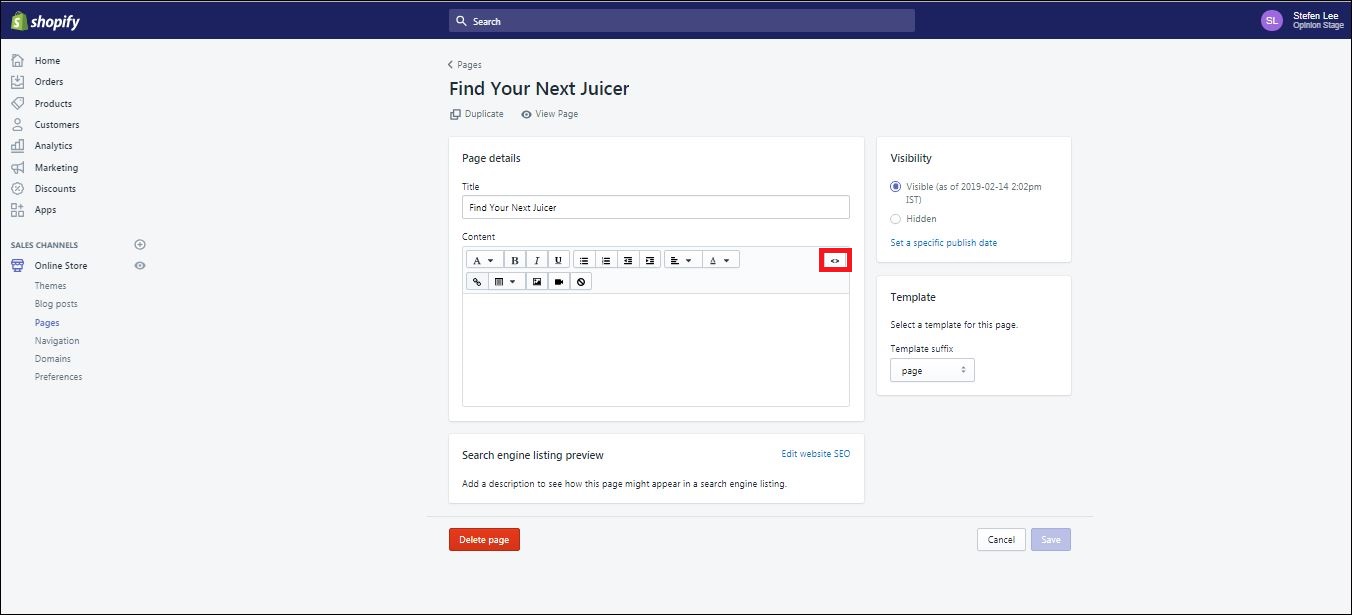 After you have finished copying the code, paste the code by clicking the Show Editor Icon.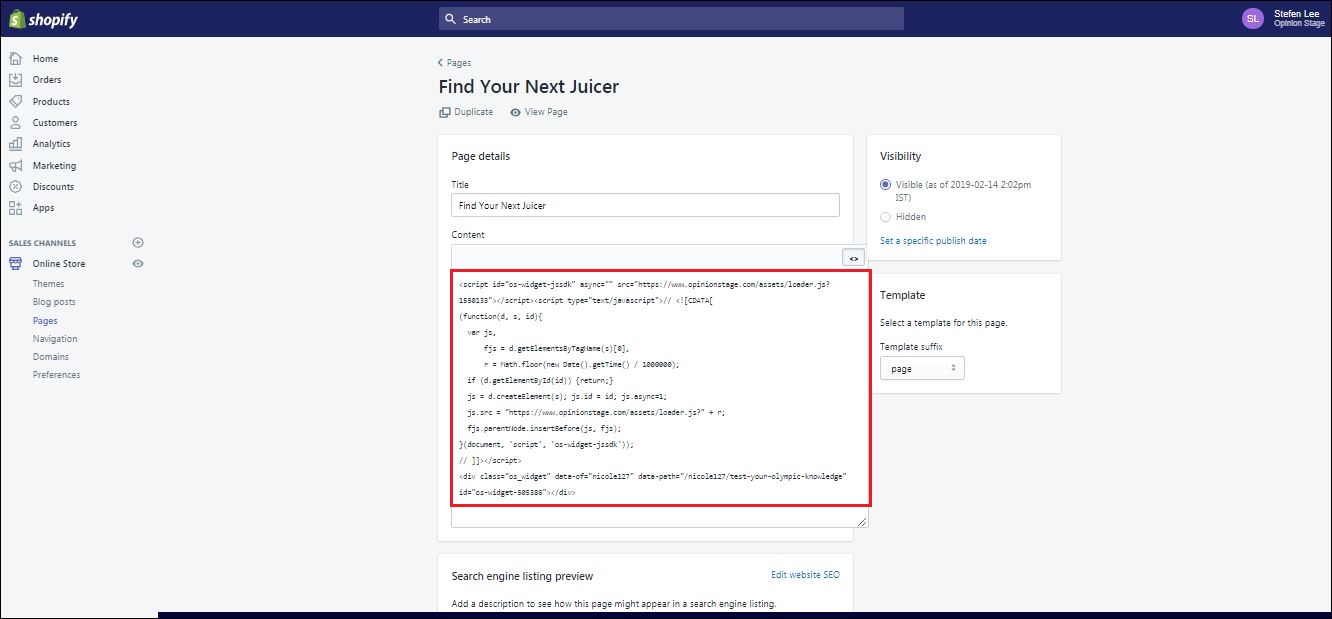 Step 4: Save Quiz and Preview It       
In the last step, you have to scroll down to the bottom of the window and save the quiz. Now you can preview the quiz which is live on the Shopify website.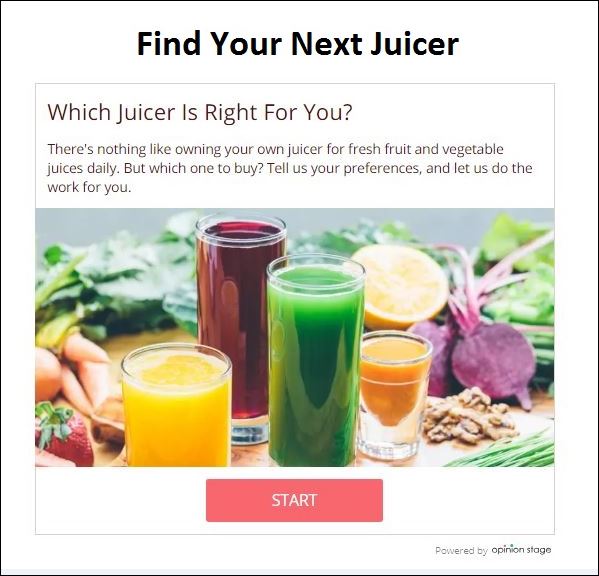 You're done! Now just wait to see how engagement & conversion rates start increasing on your site (you can track all that in the Opinion Stage analytics dashboard).