One of the most frustrating things for web designers is finishing a project only to find out that the client hates it. That's why you should always have a website design questionnaire at hand.
Send it out to your customers before you start working on the project to make sure you're both on the same page and to increase the chances of their satisfaction with the results.
Our editable questionnaire allows you to customize it for specific projects, to get even more detailed information. Let's go over the key aspects of creating your own website design questionnaire.
What's the Purpose of a Website Design Questionnaire?
In essence, the questionnaire takes the place of multiple data-gathering interviews with your clients. Instead of taking the time to talk with each client about their wants and needs, you simply send them a questionnaire before you start working on the project.
In most cases, you will probably have a face-to-face with them as well, but your starting point will be much better after the questionnaire. Your clients will have already put some thought into what they want and you will have extensive background information to work with.
If you're good at what you do, and we're sure you are, you are probably juggling multiple customers. Without a questionnaire template to send out, it can quickly become confusing and overwhelming.
A pre-prepared set of questions allows you to spend almost no time finding out what your clients want. And, it's always on hand to double-check if you are unsure about something.
What Should Your Website Design Questionnaire Include
The questionnaire should include two sets of questions. You can of course customize them for specific clients, but they need to cover two areas: the scope and time frame of the project and the design itself.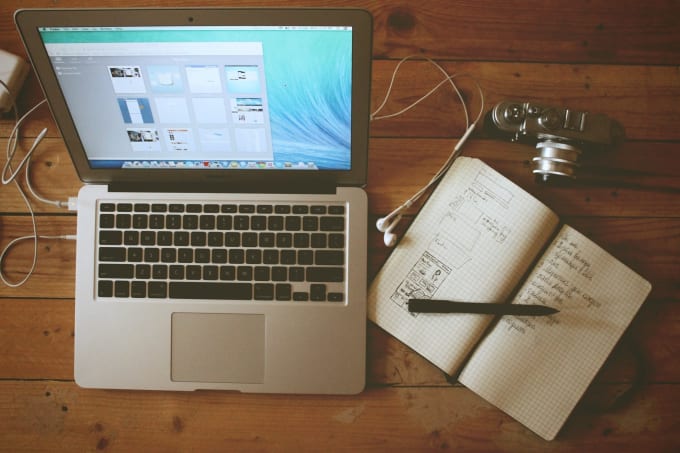 Questions About the Scope and Time-Frame of the Project
This is the basic information you need from your clients In order to align expectations. You need to know when they expect the project to be finished. You also need to know the scope of your work – the particular deliverables that you agree upon. This is the framework of any project and the first section of your questionnaire should cover it.
You should include some variation of these 5 questions:
When do you expect to launch your website?

What is your budget for the project?

Do you want to redesign an existing website or create a new one?

What pages do you need for your website?

What features do you need on your website?
Questions For the Design of the Website
The design section of the website design questionnaire should clarify your client's vision for their website. This section will allow you to get into the specifics and nail down the design itself.
Once again, you can word the questions as you want, but they should cover the following:
What services does your company provide?

Give a short description of your company.

What sets your product apart from your competition?

Who is your target user?

Give 2 or 3 examples of websites you like and explain why.

Do you have any existing style guidelines? If you do, please send them over.
Questions Regarding Additional Services
This section is only pertinent if you offer any additional services, outside of website design. If you don't, feel free to skip this part.
If you do, include questions that are relevant. It could be something like:
Will you need ongoing maintenance for your website?

Do you need SEO optimization for your website?

Do you need content marketing services?
Talking to the Client
It's quite simple to create a website design questionnaire, but you shouldn't stop there. While it's an excellent way to get the project info you need, you should still communicate directly with your clients.
Once they fill out your questionnaire, you should read through it and hammer out anything that might not be 100% clear. Of course, it's also important to reconvene with your client at significant points throughout the design process. For example when you complete your graphic design proposal, after the UX design and before you go into the UI, or after you design the first page. Perspectives often change when things become visual.
Take a look at our customer success templates for more questionnaires, surveys, and forms that can help you streamline your relationship with your clients throughout the work process. You may also be interested in our logo test survey as well as our user experience questionnaire.