How to Make an Image Survey That People Will Enjoy Answering
Online surveys reach large audiences quickly and efficiently. But how do you ensure that enough survey takers complete and submit them? By making them visual.
If you're looking to collect a lot of high-quality data and get meaningful feedback simply create questions that are fun to answer by adding images, illustrations, and even videos.
Follow this quick guide and you'll be able to get great insights from your respondents in no time!
Start With The Basics - What do You Want to Learn & From Whom?
Before you build your interactive survey, it's important to define what exactly you want to learn from your respondents. Clear objectives will help determine what to ask and how your survey should be structured.
Once you have a better understanding of the purpose, hone in on your target audience. Who can give you the best answer? With your goal and audience in mind, you can begin creating questions that align with the data you are aiming to collect.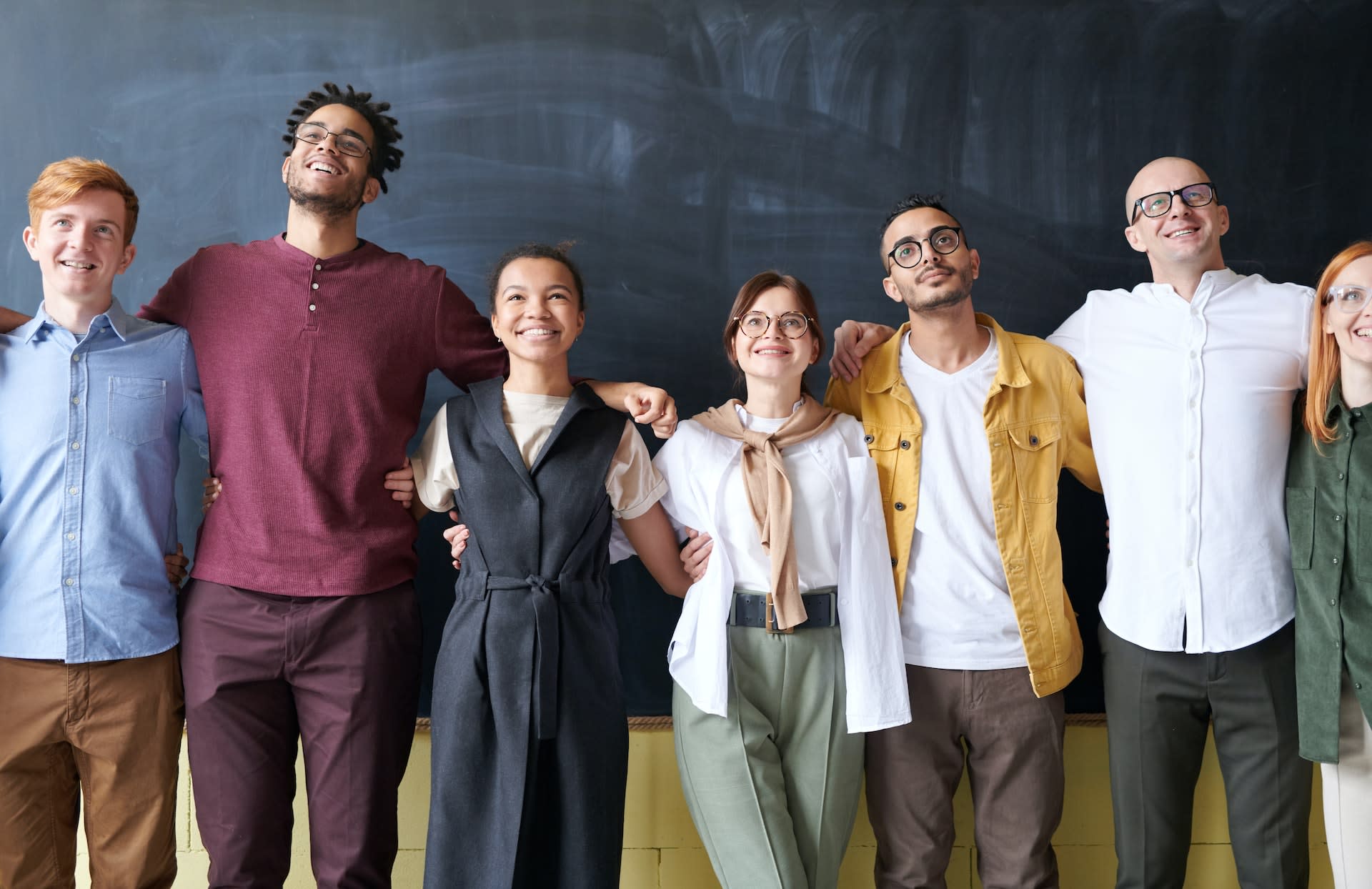 Ask Simply, clearly & Kindly
A concise and clear question may be challenging to create, but it is how you ensure that your survey participants understand what you're asking them.
Instead of writing long sentences, break them down into two or three short sentences that get the same point across.

Use neutral phrasing - wording that is too positive or negative can skew your results. For example, "do you love our products?" could get different results than "what do you think about our products?"

Avoid ambiguity and confusion - make sure you're asking clearly, focus on one thing in each question, and specify what you're looking for.

Use different question types, for example, multiple-choice, true or false, and open-ended. This will keep it interesting, give your participants a chance to express themselves, and give you a combination of qualitative and quantitative data.

Keep it short - try to stay under 10 questions that will take a total of five minutes tops to answer. Long surveys tend to get fewer answers.
It's Time to Get Visual
Bright and colorful pictures will make your survey extra engaging and enjoyable, which means that your participants will be happier to spend time on it. This will not only get you more and better responses, but it can also get you more social shares if increasing audience size is one of your goals.
You could include photos, logos, illustrations, and short videos. Anything that adds another layer to your surveys and makes them more relatable.
But before you start to add your pics, decide on a style. It could be based on the type of information you're attempting to gather, on your brand design, or even on your personal taste. Following one style will help you come up with ideas, select visuals that work well together, and contribute to the flow of the experience.
What to look out for when choosing your visuals?
Make sure they are high quality and pleasing to the eye, especially the cover image, which is where you make your first impression and draw people in.

Go for clear compositions - one subject with a quiet background, so that respondents get it at first glance.

Capture the topic you're discussing while remaining neutral so as not to slant the responses.

Choose images that feature and represent your target audience to increase relatability.

If you're not using original images, check the copywrites, give credit, and pay if required.
Make Your Visuals Pop With Colors & Fonts
Once you've illustrated your question cards and created your image answer options it's time for some touchups that will add some joy to the user experience. Choosing the right layouts, color theme, fonts, and letter sizes will make your survey more aesthetically pleasing and help you improve results.
Use a color theme that's visually appealing, accentuates your images, and matches your brand or website.

Choose a font, text size, and text colors that are easy to read.

Experiment with different layouts till you find the one that works best with your question and images.
Easy Access Is Key
Your survey should be easily accessible to all members of your target audience.
Choose a survey maker that's user-friendly, responsive, and mobile-first so people can answer on the go.

Follow accessibility guidelines. For example, contrast and alternative text for images.

Make sure your survey tool offers automated image optimization so that the pictures look great on all screens and load fast on any network connection.
Test Your Survey Before You Launch
Before you share your new interactive image survey with the world, it's always smart to give it a test run first. This will help you make sure it's working as it should and that everything looks exactly how you intended.
Take the time to try out the different components, such as buttons, image answer options, and text fields. Better yet, ask your friends and colleagues to take the survey and give you feedback. Check with them if it was engaging, if they found anything confusing, what they liked, and what was lacking. A fresh set of eyes is always a good idea, especially if they are part of your target audience.
Main Takeaways
That's it, you're ready to go. You can use our image survey template or start from scratch. In any case, keep track of the result so that you can learn and improve as you go.
A few takeaways to remember:
Image surveys tend to get more and better responses because they're super engaging.

Before you start to create a survey, set a clear goal and define an audience. Then, keep them in mind every step of the way.

Always aim for clarity and simplicity in your wording, image choice, and design.

Have fun with the images, and add as many as you like, but try to stick to one style to maintain unity and flow.

Choose a design-focused survey tool to ensure that your respondents get the best experience.

Mobile-friendliness is a must - people should be able to take your surveys anywhere, anytime.

Last but not least, test your survey and ask for feedback before you launch to ensure everything is working properly.
Now that you know how to create an interactive image survey, it's time to get started. Use our image survey template as a guide, and gather insights that will help you grow and improve.