Training programs are a significant part of employee development. While a good training program can help your employees stay motivated and fulfilled, a flawed training program can cause frustration. Use a training feedback form to assess the quality of your training program and improve it if necessary.
Why Is Training Feedback Important?
Training programs usually have very clear goals. Gathering feedback helps you assess whether you're meeting them.
A well-built training feedback form can show you what's working and what isn't. Based on these insights, you can then make changes to ensure participants are learning what you aim to teach. But that's not all.
If you read between the lines, this feedback can help you learn more about your employees, their needs, and their level of satisfaction at work. It can also foster a sense of comradery in your team, and give you insight into additional knowledge gaps you should address.
Why Use an Online Feedback Form?
In a moment we're going to give you some great tips that'll help you build an effective training feedback form. But before we do so a general recommendation: make it an online feedback form. Pen and paper may seem more convenient, but with a user-friendly online form maker, you can build your feedback form in minutes and enjoy its many advantages.
It's super accessible – just share a link, and all answers are automatically stored and sorted online, giving you a clear picture to analyze and learn from. You can also easily customize your form and make it beautiful by using form templates, adding images, and sequencing questions the way you see fit.
Why is this important? because the more inviting and accessible your form is, the more engaging it will be. And in this case, engagement means receiving more valuable feedback.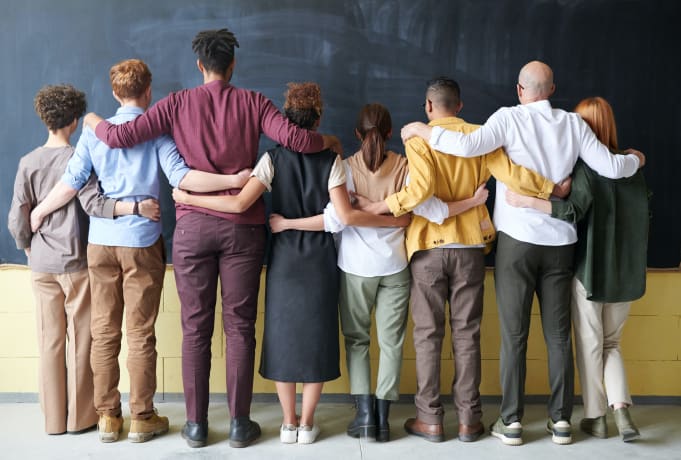 5 Tips for Building Great Training Feedback Forms
Now that we've established why you should collect feedback from your trainees and how you can do so, let's take a look at some best practices. Five tips we recommend you keep in mind when building and sharing your feedback form.
1. Make It Part of the Training
The most effective way to gather feedback is to make it part of the training itself. Set aside the last five minutes of each session for feedback. That way you not only ensure that the training is still fresh in their minds, but also that no other important tasks take priority. You're also delivering an important nonverbal message to your trainees. By carving out the time, you're saying that their insights and opinions are important to you.
2. Collect Feedback In Every Session
Make sure to gather feedback throughout the training process. This will make it easier and quicker for your trainees to address specific topics accurately. It will also give you the opportunity to implement some of the feedback before the course ends.
3. Ask About Content As Well As Methodology
Use your feedback form to ask about your training program from multiple perspectives.
Methodology, for example: what did you think of the distribution of time between lectures and assignments?

Facilitation, for example: how comfortable did you feel asking questions during John's lecture?

The content itself, for example: what were your main takeaways from this session?

Finally, in addition to asking about what was, dedicate a question or two to asking about what wasn't. For example: was there anything you expected to learn that we didn't cover?
4. Invite Constructive Feedback
In addition to asking participants what they thought and felt about the training, ask them for suggestions. They may have some interesting thoughts about how you can improve the program. Asking them for active ideation and advice could also increase their level of engagement in the training. Of course, you are not obligated to implement any or all of their suggestions. But they may bring forth some good ideas you hadn't thought of. This is also a good way to steer the feedback in a positive constructive direction, focusing more on what and how to improve and less on what went wrong.
5. Show Them It Matters
If you make changes to your training based on the answers you receive, point it out. Acknowledge the feedback and mention any input that got you thinking. Showing that you appreciate and respect your trainees' input as well as the time and care they put into formulating it will encourage them to offer even more thoughtful insights.