Going over numerous applications and choosing the right person for the job can be a tedious task. This is especially true if there are many applicants for the position.
By using an employment application form to collect resumes, cover letters, and basic information from the candidates, you can simplify the selection process. Further, it will also tell the candidates exactly what information you need from them and make it easy for them to submit their applications.
To further streamline the application process you could also use an assessment quiz to check basic viability easily and quickly.
The Advantages of an Online Employment Application Form
Reviewing job applications and comparing CVs means going through a lot of paperwork. An online employment application form can help you streamline this process by giving you a quick overview of all applicants, their qualifications, and other information. Improve your hiring practices with an online job application form.
Apart from aiding recruitment from the employer's perspective, an online form also makes it easier for the applicants. Embed your employment application form on your website and provide them with a simple way to reach you. The more applications you receive, the likelier you are to find the perfect candidate for the position.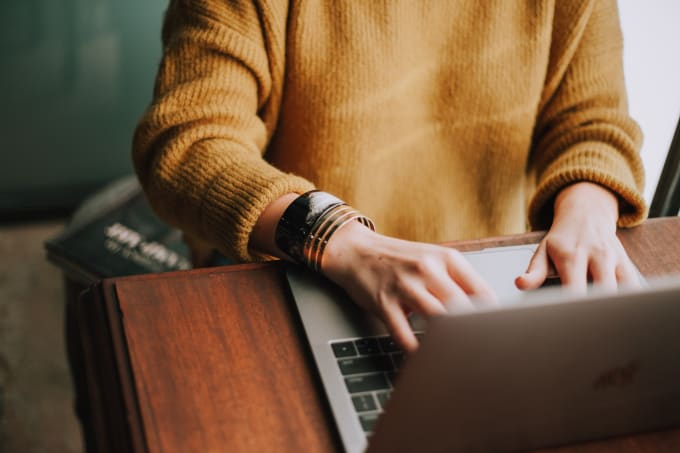 How to Create an Employment Application Form?
You can use our interactive template to create a unique employment application form that will suit your business 100%. When it comes to general guidelines, there are a couple of fields you should include in the job application:
Basic Information About the Candidate
Start off your form with standard questions. These can include the candidate's name, birth date, address, as well as other info you consider essential for the position.
Contact Information
Collecting contact information from candidates through your employment application form will make it easier for you to later reach out to them. The most common fields in this section are email, phone, and LinkedIn profile links.
Position
If you are recruiting for more than one position, make sure you organize applications accordingly. Including a drop-down list of positions, the candidate is applying for will allow you to use the same form for all job vacancies and organize applications. This section can also include the date when the applicant is available to start working.
Resume & Cover Letter
Finally, you'll need to collect CVs and cover letters, so make sure to ask your candidates to upload them directly into the appropriate fields. This will give you easy access to all the information about a candidate through the employment application form.