There's no way around it, you need to do regular maintenance work to keep your operation running smoothly. However, it's not as simple as assigning or hiring someone to do it and forgetting about it.
You need to keep track of what's been done, when and by whom. A maintenance report form is a perfect tool for this job. Get started with our customizable template, or create your own from scratch with our form maker.
Why Is a Maintenance Report Important?
When you run a business, it quickly becomes obvious that you can't take care of everything by yourself – you need maintenance personnel. And yet, no matter how good they are, the maintenance personnel need direction and you need to be able to follow their progress. That is exactly what a maintenance report is used for.
To put it simply, it's an organizational tool that helps you keep track of maintenance activity and equipment performance. Regular maintenance reports will help you ensure that all equipment functions reliably and point out potential problems before they happen. And, of course, good recordkeeping makes your business more efficient in the long run.
An added benefit of using an editable maintenance report form is that you can customize it for the specific tasks being done. Clarifying and streamlining the information will make the whole process faster, giving you more time to run your company.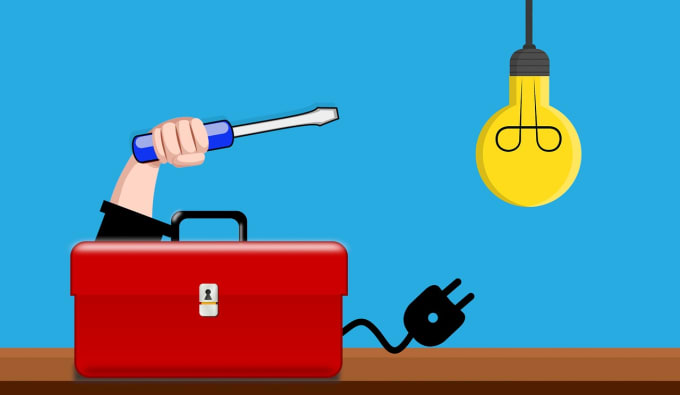 What Should a Maintenance Report Form Include?
The sections of your report depend on the equipment you are maintaining. However, there are certain things that every maintenance report should include. Namely, what is being maintained, by whom, the location, the date, and the work that was done.
The location, date, and person doing the maintenance are all rather self-explanatory. Regarding the equipment and work, encourage as much specificity as possible. To give a simple example, if you invited a locksmith to change a certain lock, "front door lock replacement" may suffice. But if you ordered computer maintenance, you'll need more specific details that include the serial number, device type, etc.
That's the beauty of a customizable maintenance report form – you can make of it what you need. Make the section that describes the repairs or diagnostics open-ended questions or break it down into additional sections.
Complicated equipment may require more comprehensive maintenance reports. After all, they need to allow your maintenance personnel to include a full and detailed description of the work they did and what it required.
In essence, the purpose of the maintenance report is to keep track of everything, so add or remove sections as you see fit to make it as clear and descriptive as possible.
Safeguard From Hazards
Finally, the maintenance report can keep you safe. If the equipment being maintained is potentially hazardous due to a malfunction, make sure you address safety in your report form so that your maintenance personnel will be sure to mention any issues. A record of potential dangers can keep you and your employees safe in the future.
Visit our form templates library for more customizable online forms that will help you streamline your work processes.