Use an online expense reimbursement form to collect reimbursement claims from employees. Simplify the process for both sides and increase your efficiency. You can start by using our template below and exploring customization options or creating your own from scratch with our interactive form maker.
When and How are Expense Reimbursement Forms Used?
Whenever an employee pays for any expenses on behalf of their company, they have the right to be reimbursed. These expenses are usually associated with business traveling and lodging costs, and office supply procurement. However, they can include virtually any expenses the employee paid for themselves.
The expense reimbursement form itself is simple to use. All the employee needs to do is fill out the fields and describe the expenses they want to be reimbursed for. Of course, they'll also need to attach any receipts they've received as proof before submitting them.
Why Use an Online Expense Reimbursement Form?
The main reason is to simplify the process for both sides. Using a digital form eliminates paperwork and speeds up reimbursement. The form is automatically submitted to the person responsible for handling it or the appropriate department within the organization. As a result, there are minimal waiting times and the form can be submitted from any place with an internet connection.
Expense reimbursement is quite common among various businesses. In many companies, employees often go on business trips and travel to off-site locations. They will usually cover most of the expenses themselves, so the organization needs to make sure they have an efficient reimbursement policy in place.
Apart from speeding up the process, an expense reimbursement form will also provide you with a common document to reference in case of any inconsistencies.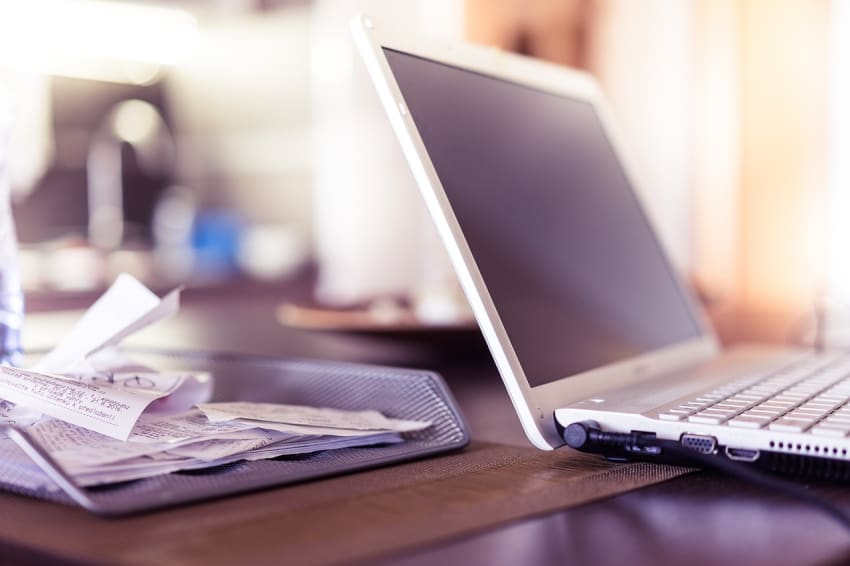 How to Create an Expense Reimbursement Form?
You can modify and customize our form templates or follow the guidelines below that will help you create your own form.
Personal Information
Include fields for the employee's name and position, as well as any other applicable information that will help identify the employee that needs to be reimbursed.
An Overview of the Expenses
Ask the employee to provide you with purchase details. This can include the date, the amount spent, and a short description of the products or services they have paid for. Of course, the receipts will also contain this information, however, having them all in one place will make calculations easier, especially if there are several items on the list.
The Receipts
Finally, you'll need the receipts as proof of purchase. Include a field where your employees can upload the receipts in digital format to support their reimbursement claim.