People have a short attention span, especially when browsing online. You have a few seconds, at best, to grab their attention. This is why your donation form needs to be eye-catching and appealing.
Luckily, you can get started with our customizable donation form template. Edit it according to your needs, and attract those potential donors for your non-profit. Or, if you prefer, you could use our form maker to build your own donation form from scratch.
Do You Really Need a Donation Form?
Well, maybe not. It depends first and foremost on your non-profit funding model. If your strategy is to raise large annual donations from companies and organizations, an online donation form will probably be less relevant. If, however, your funding model is based on small ongoing donations from the general public, an online donation form is definitely something to consider.
In any case, keep in mind that a donation form is not only about the money, it's also about raising awareness. You see, people like to help. If your form is designed correctly it will give them an opportunity to do good very easily. And so, they will not only be happy to donate but also to share this opportunity with people they know.
In other words, a well-designed and well-strategized online donation form will increase your future donations even if not directly. In addition to collecting funds to support your cause, it will help you open a communication channel with new supporters with whom you can potentially build long-term valuable connections.
How to Design an Impactful Donation Form
There are two aspects to keep in mind when designing your donation form – simplicity and attractiveness. Let's deal with the second aspect first. Remember that your organization is competing for your potential donor's time and attention. That means that your form should grab their attention.
However, as it is a donation form and not a party invite, it still needs to be appropriate and trustworthy. Don't go over the top with the color scheme or images. A non-standard font, a few extra details, and a bit of color are more than enough. After all, you are asking people to donate to charity, not go to a wedding.
Also, make sure your form design aligns with your organization's brand, voice, and messaging so that people understand who's asking them to donate and for what cause. The more you can do to ensure trust at this point, the better.
Similar to an online volunteer application form, here too once you have a person's attention, you need to get them to actually donate and invite others to do the same. This is where simplicity comes in.
The truth of the matter is that donors don't want to spend too much time filling out your form or answering intrusive questions. Get straight to the point and only ask for the information you need. Remember that you can always deepen the conversation later, this is only the first step of your relationship.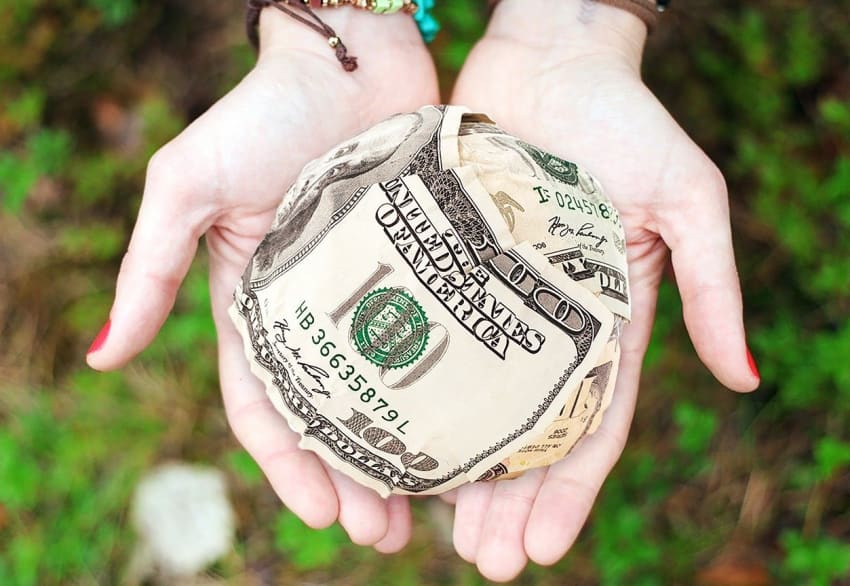 Sections to Include
Since the focus is on simplicity, you should stick to around three or four sections in your donation form. That gives you enough space to show who you are and ask for what you want without losing your reader.
Consider including a few words about your organization, the cause you're working to support, or a link to your site or blog. People like to know what they are contributing to. Just make sure you don't make it too long-winded so that they lose interest.
The remaining sections of your donation form should focus on information about the donor and their donation. Regarding their personal information, don't be intrusive. Ask only what you need. Their name and email address are usually more than enough. At this point, don't ask for their credit card unless it's truly necessary. You can get to that later as part of a personal email correspondence.
Next, you need to know how much or what they are willing to donate. This will tell you a lot about your audience and increase the actual donation rates since it shows intent and encourages commitment.
Finally, your donors might be interested in how you use the funds they've contributed. Ask them if they'd like to receive emails from you describing what you've been able to accomplish thanks to their donation. This is also a great way to entice them to subscribe to your newsletter and make another donation in the future.