Taking online orders has become the norm in any catering business. Naturally, to take orders online, you will need an online catering order form tailored to your services and needs. Use our catering form template to create your own online form and streamline order processing while increasing your business's efficiency.
What is a Catering Order Form?
A catering order form is a document used for taking catering orders from customers. It includes all items or available menus and simplifies the process both for you and your customer. Apart from providing an overview of all the dishes you offer it can also include other important information to help avoid confusion.
Why Use an Online Catering Order Form?
First of all, it's a much more convenient option than taking orders via phone calls or email, both for the customer and the caterer. Customers can fill out the form at any time, using different devices, and wherever they are. As soon as they do, the caterer is notified and has a clear overview of the entire order, all relevant information, as well as any special instructions.
This is especially important if you are dealing with a large number of orders that need to be handled in a limited time. Since the form collects all the details you need for the delivery, it will eliminate the need to get in touch with the customer for additional instructions. The simple and efficient process will not only help you meet your customer's needs but will also leave a good impression.
The other reason is that they can be distributed anywhere online. Once you create the form you can embed it on your website, share it through social media, or send the link via email. Your customers will be able to find you easily and reach out with an order regardless of their location.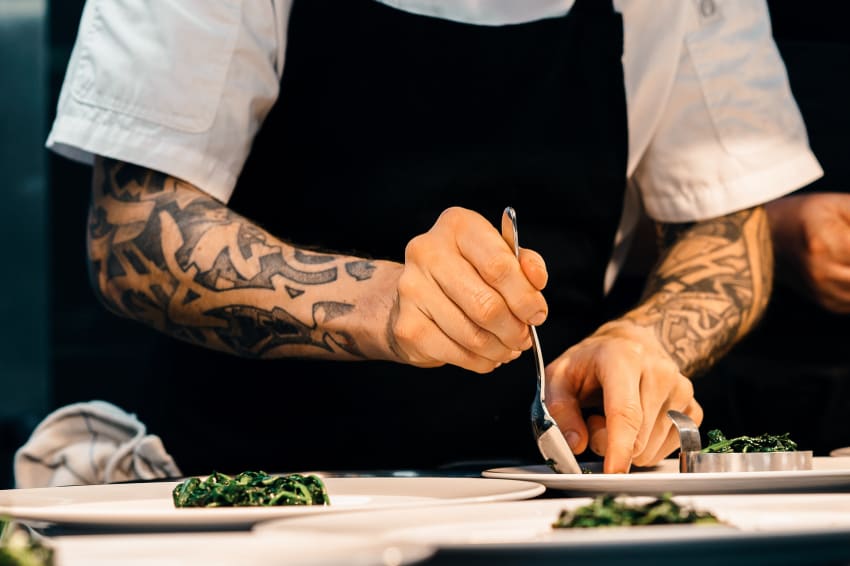 What to Include in Your Catering Order Form?
Depending on your business, you'll certainly want to add your personal touch to the catering order form. However, there are some fields every form should include. Below are some tips to help you get started and make the most of it.
Customer's Information
Start your form off with information about the client. This includes their name, phone number, and email address. It's essential to collect this info if you need to contact them about any issue that may arise, as well as follow up with a customer satisfaction survey.
Delivery Information
Make sure to get all the information you need regarding the delivery. Is your customer going to pick it up from your restaurant, or would they prefer to have their order delivered to a specific address and at a specific time?
The Menu
Naturally, you'll need to include the dishes on your menu in the form, and ask about the quantity they would like to order.
Special Instructions
Finally, include a textbox for your clients to enter any special instructions regarding their order or delivery.