Follow these steps to add a poll to your twitter account: 
1) Create a poll using the poll creation form
2) Locate the poll in the dashboard
3) Click "Add to Site" button, and then the "Link" tab
4) Copy the link and paste it into your twitter post
You're done!

Here's an example of a Twitter Poll created using OpinionStage –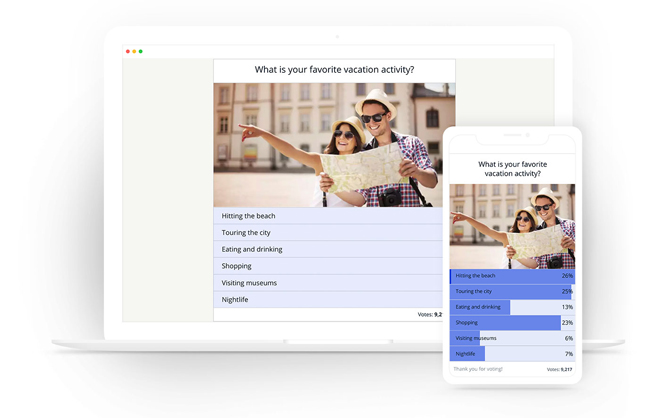 By running a poll on Twitter you would be able to actively engage your audience. You can use Twitter polls to market new products, gather user feedback and also generate leads.
Best Practices for Creating Twitter Polls
1) Keep Users in Mind – The poll you create should arouse desire among your audience to participate in. Hence you should know their likes and dislikes
2) Interesting Question – Choose a question where people are likely to have diverse opinions and would want to take part in your poll
3) Make It Visually Appealing – Adding video or images to your poll makes it visually appealing and they enjoy a higher rate of success
Learn more about our Poll Maker