Best Leonardo DiCaprio Memes
The undisputed King of the internet, no celebrity has been the subject of more Memes than Leo. Whether It's a joke highlighting the fact that he's never won an Oscar despite his numerous nominations, or more recently an expression of the hope that he'll be receiving his long awaited award for his role in Reverent and how he should accept his award. Whatever it may be, here are the top Leonardo DiCaprio Memes.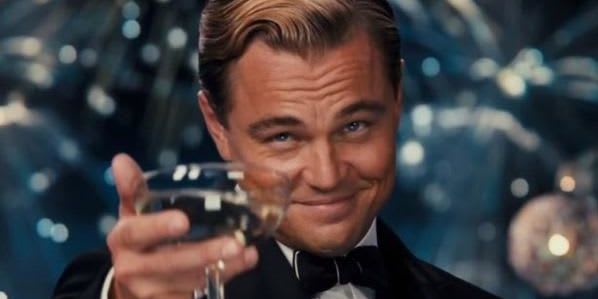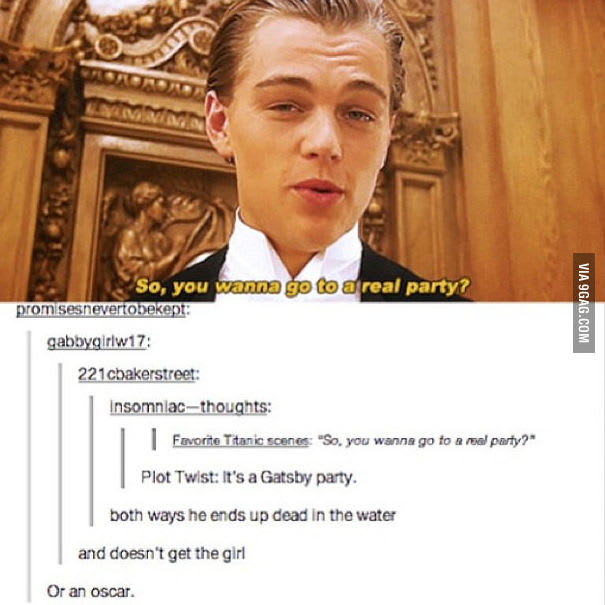 A hilarious Meme pointing out the similarities between two of his best known roles and the fact that he has yet to win an academy award.

Some of the greatest of all Leo Memes include his squint faced self from his role in Inception, this one is no exception and shows just how naturally the raised glass pose comes to the actor.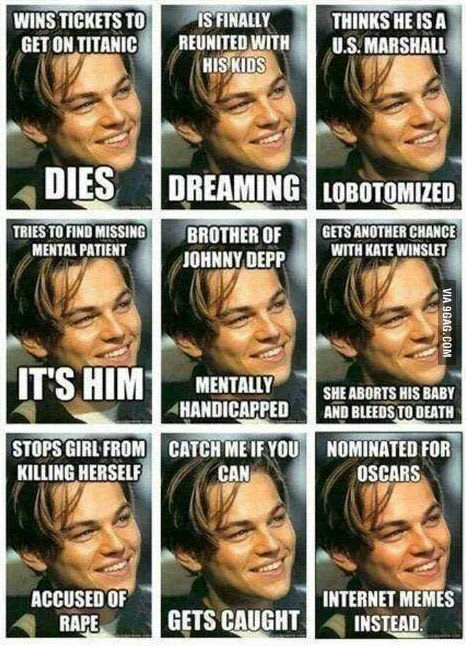 This one only makes sense if you've seen the majority of his on screen roles, and if you haven't then what have you been watching? This is the King we're talking about!  If you have, no doubt this post gave you a chuckle.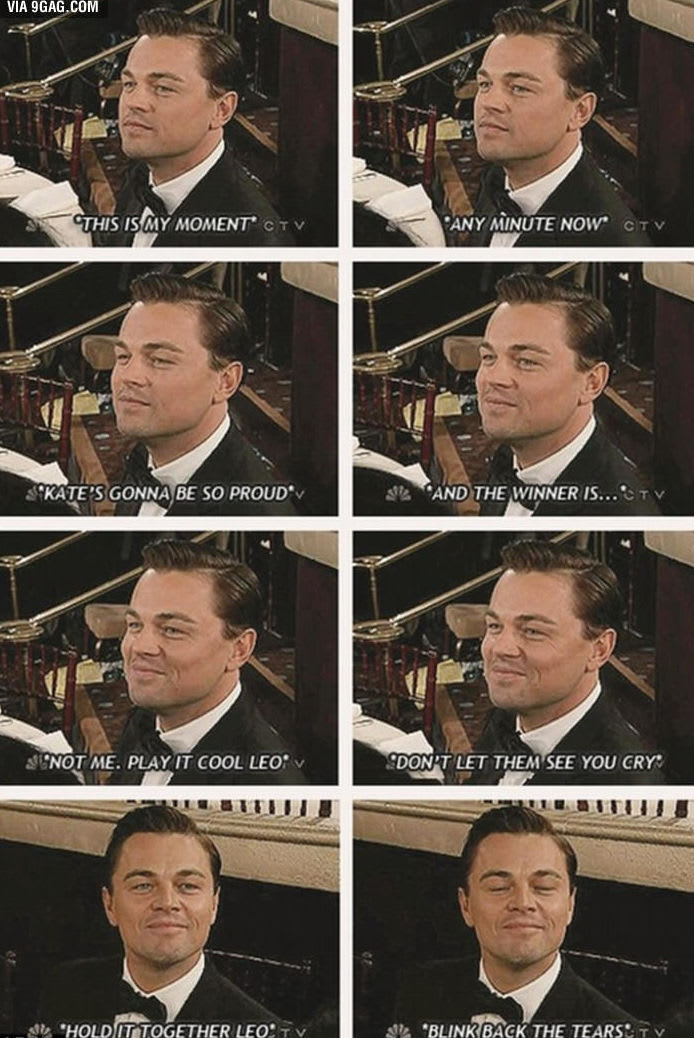 http://9gag.com/gag/aVQAQNn
It's hard to say what he was really thinking at the time, but the caption's are very convincing and this post is sure to make you smile.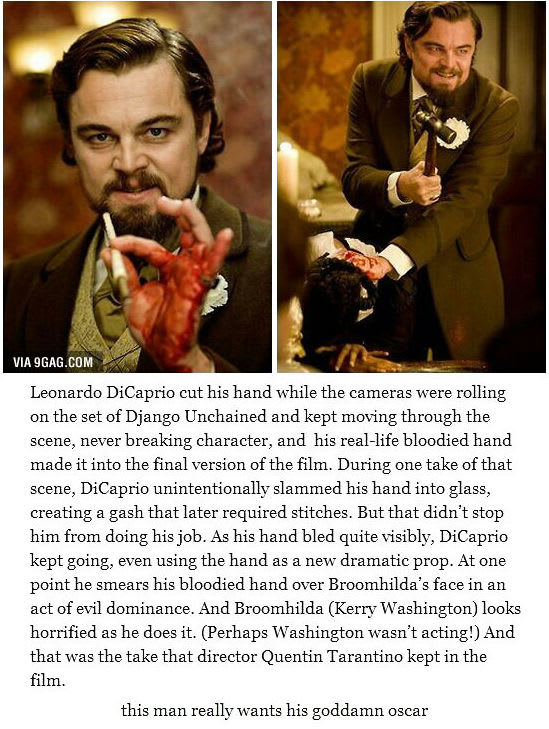 http://9gag.com/gag/aZx9G1p
This one isn't necessarily so funny but shows just how dedicated he is to his profession, let's be honest, he doesn't  do what he does for any prizes, he acts and acts brilliantly because it's his passion.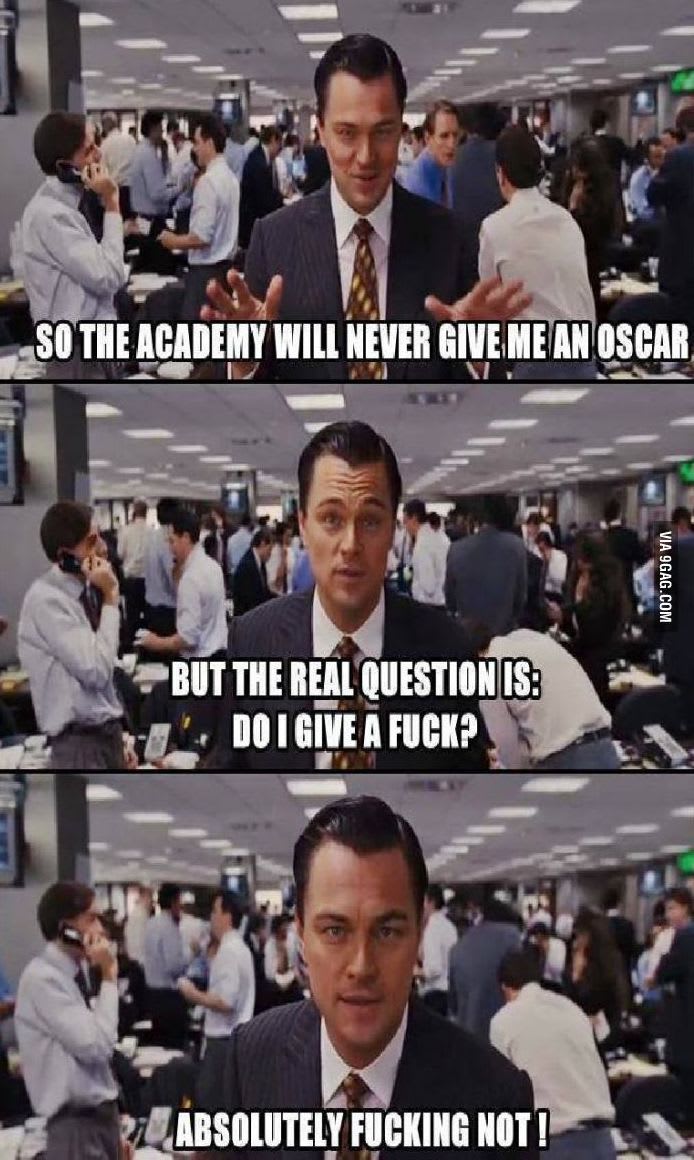 http://9gag.com/gag/aEGYK6K
Of course this isn't something that the King himself would say, he has an image to uphold. It certainly is something that Jordan Belfort his character in The Wolf of Wall Street would say, if he were in Leo's position. It's a testament to his acting talents and his unique looks that we're so willing to believe he is his characters.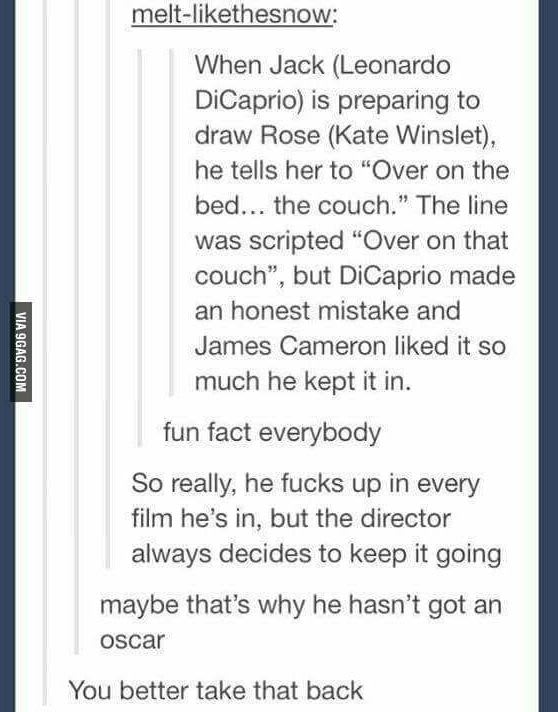 Another funny post referencing his mistake in Django Unchained, with one user looking at it from a new angle and a more devout subject defending his King.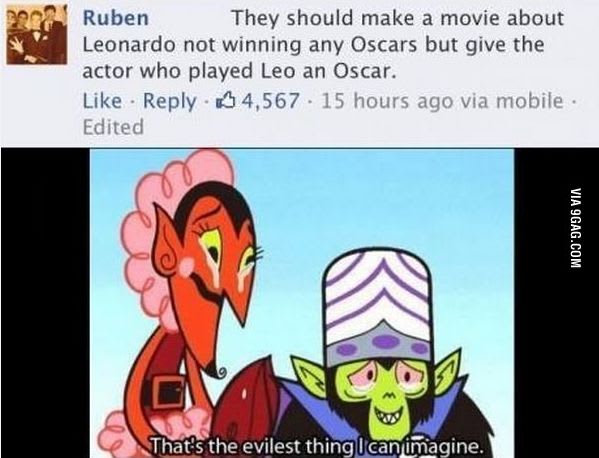 The imagined irony in this one is just delicious. If in his lifetime Leonardo DiCaprio really doesn't win an academy award this could actually happen, but here's to hoping he wins his first for his role in Revenant at the upcoming awards show.