Which SHS Staff Member Would Be Your BFF?
Anyone in Seymour knows that students spend many weekends sitting in The Lot hanging out with their friends. If these SHS staff members were still in high school, which one would join you? Take this quiz to discover your new BFF!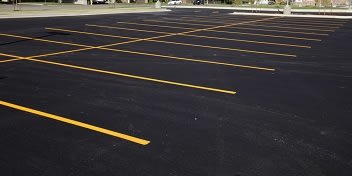 What is your favorite social media platform?
Where would your dream vacation destination be?
What is your favorite food?
What is your favorite sport?
What is your favorite brand?
What is your favorite season?
What is your favorite genre of music?
What is your favorite genre movie?
What is your favorite holiday?
What is your favorite animal?
Mrs. Sovern
Mrs. Sovern is a nice, generous, and extra History teacher who loves to travel.
Mr. Musser
Mr. Musser is a easy-going, caring, and whimsical Earth and Space Science and ICP teacher. He absolutely loves music and going to concerts. For some reason he still owns his season tickets to the Detroit Lions, he is a glutton for punishment!


Mr. Schuley
Mr. Schuley is a creative, fun, and annoying chemistry teacher who loves to cook BBQ in his free time!
Mrs. Peters
Mrs. Peters is a sarcastic, energetic, and caring English teacher. She dislocated her knee cap while doing a Tik Tok dance on New Years Day.
Mrs. Handloser
Mrs. Handloser is a funny, generous, and caring geometry teacher. She has an extra long colon!
Mrs. Boyt
Mrs. Boyt is a tan, short, and kind attendence lady! She loves the color black and mac n' cheese!
Mr. Reasoner
Mr. Reasoner is a friendly, confident, and energetic assistant principal! This little man has completed the Iron Man twice!
Mr. Wolf
Mr. Wolf is a loyal, competitive, and stubborn English teacher. Two days before his daughter was born, he didn't even know what her middle name was going to be!
Mrs. Floyd
Mrs, Floyd is a funny, peppy, and corky Family and Consumer Science teacher. She has two wieners. (haha wiener dogs)
Mr. Prange
Mr. Prange is a pragmatic, loyal, and redeemed principal who loves to go on vacation!
Mrs. Reasoner
Mrs. Reasoner is a caring, loyal, and sarcastic math teacher (apparently the best subject ever). She played the drums in high school!
SHARE YOUR RESULTS: