Which Ford Car Should You Buy?
From city slickers to country cruisers, everyone has a perfect Ford waiting for them. The only question is which one is right for you?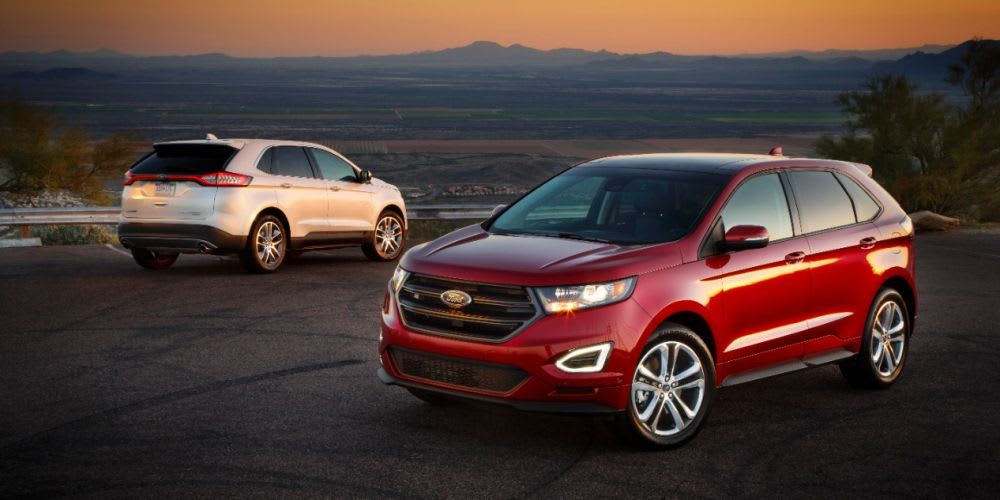 Ford Edge. Image: PR
Where will you be driving?
Who else will be on board?
Rank this statement: Environmental issues are a priority for me.
How much storage space are you looking for?
Should your car be able to do heavy lifting?
Would you consider an electric car?
Do you dabble in drag racing?
Ford Fusion
This sedan boasts an iron-clad safety system, outstanding for a vehicle in its price range. The Ford Fusion Energi option (pictured here) is the plug-in hybrid version.
Ford Mustang
It's classic, sexy, fun, and all-American. This year it gets a sharp update just in time for its 50th anniversary.
Ford Edge
A midsized crossover, the Ford Edge is incredibly adaptable for those looking for something that can do it all. It features a powerful engine, and upscale interior, and a stellar safety rating.
Ford Explorer
In its most recent update, the Ford Explorer gets an attractive exterior. Along with the two standard engine options (a 2.0 L and 3.5 L) there is a third more powerful option from Explorer Sport.