What Are the Best Songs From the '80s?
It's not a question of whether you love music from the 1980s, it's how much and which songs are the best. From Madonna to Michael Jackson, from Sheena Easton to Culture Club by way of Duran Duran, Cyndi Lauper and Prince, the '80s represented a range of pop icons unlike any other. And in case you need to jog your memory just a tiny bit, we've compiled this quick list of songs from the decade that really rocked. Check it out!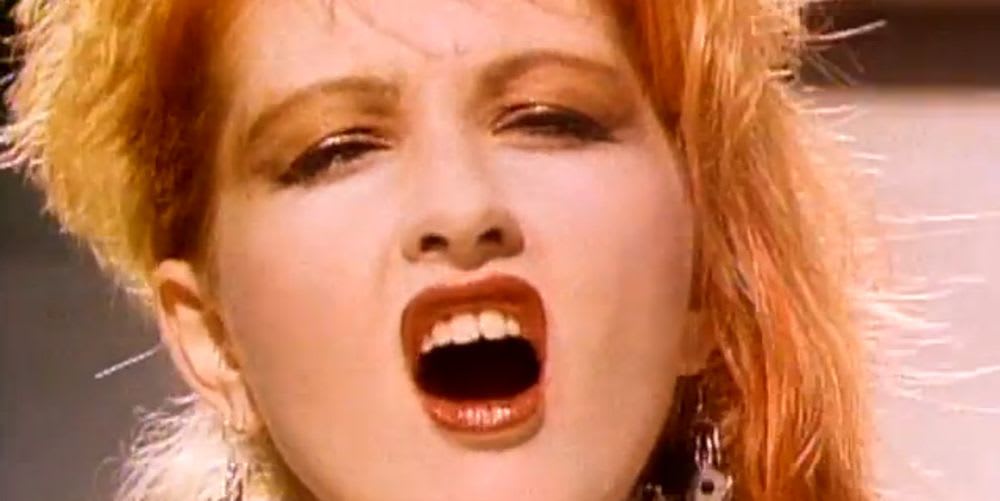 1
Cyndi Lauper: Girls Just Wanna Have Fun
Let's face it, everybody wants to have fun, but girls do a better job of singing about it! Especially when it's Cyndi Lauper, whose famously fun hit 1983 song about blowing off some steam after the working day is done put the 1980s New Wave synth sound on the map. A timeless classic with easy lyrics that appeal to everyone.
2
Duran Duran: Hungry Like the Wolf
If it was 1982 and you were glued to MTV, it probably had something to do with Simon Le Bon and the British band of which he's the lead singer, Duran Duran. One of the group's earliest and biggest hits was this song about having one heck of an appetite, with an iconic video to match.
3
Michael Jackson: Billie Jean
What can be said about the undisputed King of Pop, Michael Jackson, that hasn't been said already? Fewer tunes are as emblematic of the '80s as Jackson's brooding ode to a girl who was "more like a beauty queen from a movie scene."
And oh, those dance moves. While the album Thriller produced one hit after another, this one was arguably the best—and Jackson recorded the whole thing in a single session.
4
Tina Turner: What's Love Got to Do with It?
It was 1984 and the only thing bigger than Tina Turner was her hair. Turner's hit song said so much about relationships in so little time that it became an instant classic. That inimitable voice and confident strut, immortalized in the video, didn't hurt either.
If the only things that came to mind when you heard the word Australia were koalas and kangaroos, that all changed in 1981 with the global pop sensation that was this song from New Wave band Men at Work. As for the video, well, you know that when it starts out with beer bottles standing in for a xylophone, it's going to be great.
6
David Bowie: Let's Dance
David Bowie was already an icon before 1983's Let's Dance, but the success of that single, buoyed by a highly original video, catapulted him to the rock stratosphere. With unforgettable lines line like "put on your red shoes and dance the blues," Let's Dance was a classic even before the song had finished.
7
Eurythmics: Sweet Dreams (Are Made Of This)
No matter how many hits the Eurythmics would have after Sweet Dreams—and there would be many—nothing would ever compare to the raw acoustic punch, backed by spooky synth, of their breakout single. With her crew cut orange hair in the video, Annie Lennox made her visual mark with the song, too.
8
Culture Club: Karma Chameleon
You can't think of '80s pop songs without Culture Club and an obligatory nod to one of the most addictive tunes of the time, Karma Chameleon. The song's famous hook is a karaoke favorite and the video featured a colorful Boy George in full splendor, playing harmonica to boot.
9
Band Aid: Do They Know it's Christmas?
In 1984 one song united the best British acts of the day, including U2, George Michael, Sting, Duran Duran, Bananarama and many more, and all for a charitable cause. When the moody but ultimately upbeat song hit the airwaves, fans around the world knew there would never be another song quite like it. This was '80s British pop at its eclectic, artful best.
Ah Madonna. Hard to define any recent decade without mentioning Madge's impact, and it all started with her immortal '80s oeuvre. After Madonna sent the charts hopping with Holiday, Borderline came next and with it a video showing the nascent Queen of Pop bopping around in her signature early '80s apparel. Critics of Madonna's vocal skills may change their opinion after re-listening to this quiet pop triumph.
Did somebody say Madonna...again? Yes, that was us. Who can forget the Queen of Pop's wacky but infectious 1984 homage to the materialistic side of life in the big '80s? With a video that let Madonna play out her Marilyn Monroe fantasy for all to see, this song defined the decade.
12
The Police: Every Breath You Take
Moody, romantic, and unmistakably '80s...that's the hit single and signature Sting love anthem from the album Synchronicity. This New Wave classic scooped up the Grammy Award for Song of the Year in 1983. The song is as famous for its signature, trance-like guitar lick as it is for the video, shot in rich black-and-white and which fits the lush melody perfectly.