10 Gadgets You Need To Bring For Vacation
Check our list of essential gadgets for travelers in order not to miss anything!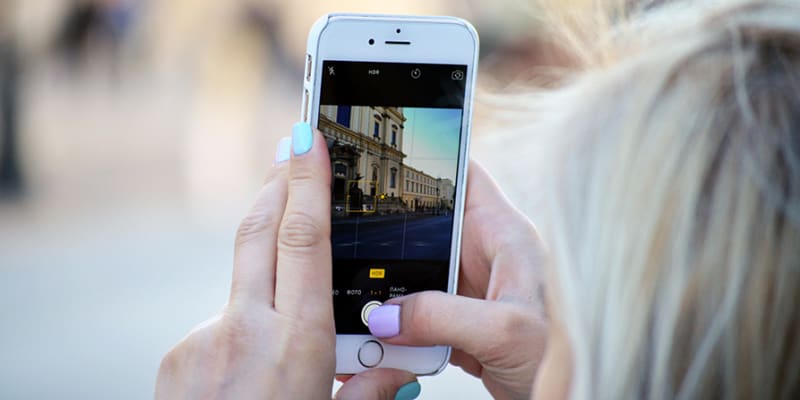 A smartwatch can help solve a lot of your problems during the trip without nudging its way into your free time. This device may help in getting alerts about breaking news and weather, in getting to your destination by syncing to great travel apps, in chatting with your mates on the go etc.
It's time to share your favorite music with your friends whenever you go! Just take the portable speaker on the beach or on the impromptu party. Note that some of such devices support Bluetooth and even have the ability to charge your other gadgets via USB.
Do you think those pocket cameras are out of fashion? Not on vacation! If you don't want to cart around your expensive camera and a bunch of additional lenses, just make sure that your camera is small enough to fit in your pocket. Check the battery life, built-in Wi-Fi, and endurance before you make your choice.
While it may look silly to some people, the "selfie stick" is actually a great photography accessory for travelers. Due to this simple accessory, it is possible to take better photos of yourself without the help of passers-by. Check if there are built Bluetooth and Wi-Fi available.
There is no too much storage when you are on vacation. Don't think about the free space, just shoot! Take an extra microSD in your bag and don't forget about full-size adapter. You can use it with your Android smartphones as well as with cameras and other gadgets that accept the regular SD format.
If you can think of nothing better than lying in the sun with a good book then don't forget about e-reader. Comparing to the tablets, e-readers have much longer battery life. Some of them can work without recharge up to a month.
With so many tech accessories in your bag, you will definitely need to charge your gear on the go. There are a wide variety of portable chargers available. You may choose the one with a high capacity battery, slim design, lots of ports or something that can charge up both your phone and your laptop. 
Ready to walk more during your vacations? Then pick up a fitness tracker if you don't have the one yet. This great device help you keep track of how far you've gone, how many calories you've burned, how close you are to your daily goal and even how long- and how deeply you've slept.
Noise Cancelling Headphones
Don't forget about the noise-canceling headphones. In this case your music — and nothing else — takes center stage. No more crying babies, unruly teenagers, or inconsiderate flyers!
Wireless Mini Pocket Router
If you travel with your laptop, you've probably run into issues connecting to a hotel's Wi-Fi which is usually not reliable. With this device, you may create your own Wi-Fi network by tapping into the Ethernet cable attached to the desk in many hotel rooms. The main advantage of such router is its portability.
Enjoy your travel even more with tech accessories!
Put your camera, smartphone, tablet, power bank and travel accessories to the bag and get the most out of your next adventure.

Is something missing?