Learn Creative Ways to Impress Your Lady with Roses
Google may tell you hundreds of ways to impress your lady love. You might even have tried many of them, and if you are not a novice, you must be aware that roses are an excellent way to make your girl happy.
Roses have been a symbol of love and beauty from ancient times, and if you mix some creativity in the following ideas, you can impress your lady in no time.
Let us surprise your girl!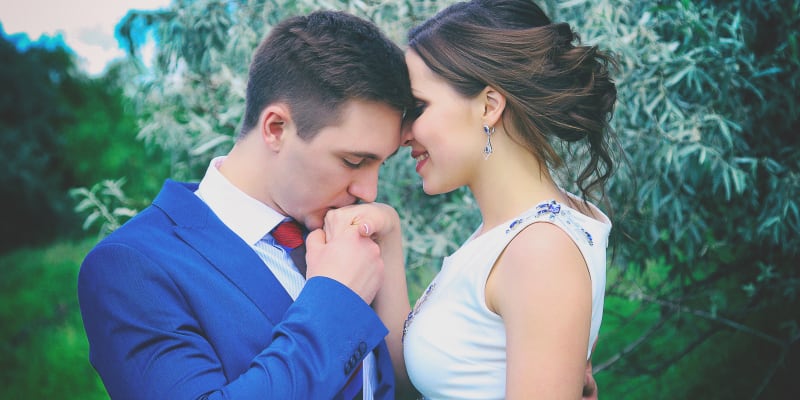 pexels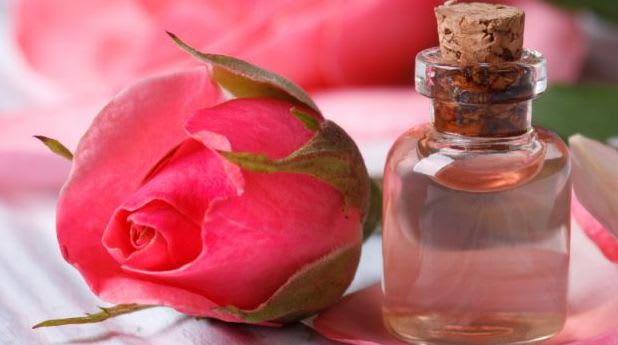 Rosewater serves multiple purposes, you can spread them onto sheets to make the ambiance romantic, gift your girl to use them as a face toner, smudge them on the tired skin or even add them as a flavoring agent in food. Prepare rose water and gift them to your girlfriend. She will definitely be surprised and delighted. To prepare it, purchase fresh roses in bulk and collect two handfuls of petals in a pot. Add distilled water and bring the water to a boil. Simmer the petals until they discolor. Rosewater is ready. 
2
Prepare a rose centrepiece
If you actually want to please your lady love, it is important to learn how to give her roses in the right way. Buying roses and handing them is one of the easiest things every second guy does. Where is your effort? If you truly care, purchase a bunch of roses and a lovely vase to display them. Fill the jar with water, cut the stem of the roses to the desired height. Also, cut the leaves that will be below the surface of the water. Now complete the arrangement by placing them one by one. Surprise your partner. 
3
Create a rose petal bath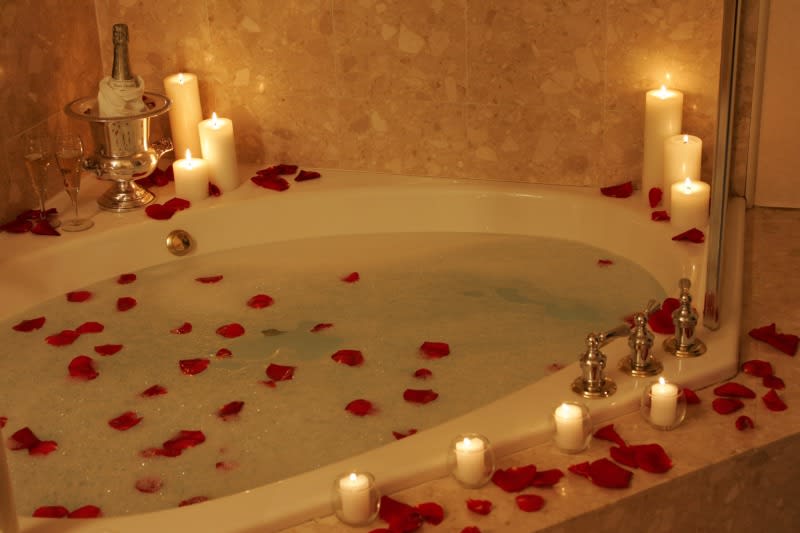 Want to help her relax after a hard day? Prepare a rose petal path. You will need 8-10 roses. Remove their petals and make them float in a hot bath. Use different colored roses. Add a few drops of either rose water or any essence of her choice. Complement this set up with candles to create a romantic aura. Fill the space with soft romantic music. Nothing can be more romantic and rejuvenating that this. Believe us; she will never forget this sweet surprise. 
Every girl dreams of walking on a path of roses leading to a surprise, but unfortunately very few of them receive something similar from their boyfriends. Choose the space you would use to make the floral path. It can be either stair leading to her bedroom, bedroom to bathroom, kitchen or garden. You will need plenty of rose petals for this. Make a path and align it with candles. Make sure that path is leading to some creative stuff, like a well-decorated home, a rose petal bath, or any gift.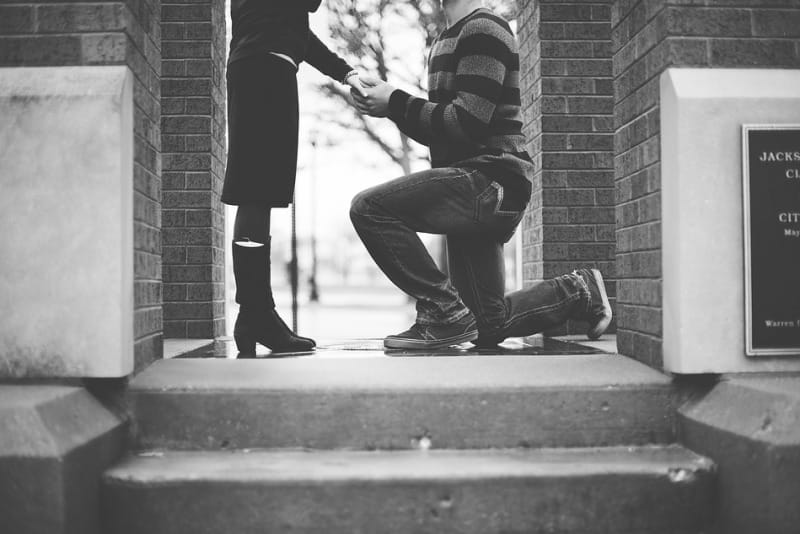 So, gentlemen, make a great start with these tips and leave no stone unturned to impress your lady love. Here, we want to inform you that all these ways are unique but guaranteed to bring endless happiness and delight. Share your experience with us.