What Kind Of Foodie Are You?
These days everyone's a foodie. The real question is, what kind of foodie are you? From true gourmets to adventurous free spirits, find your spot on the foodie scale.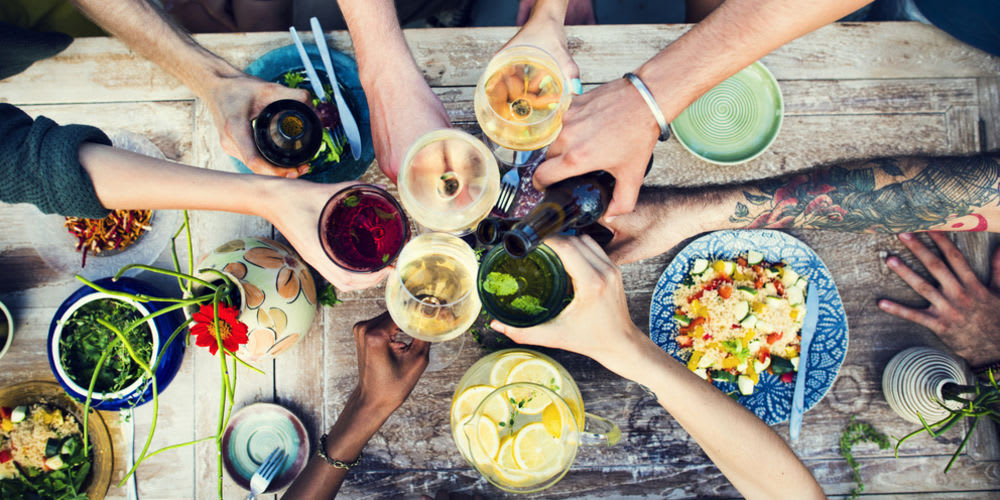 Which meat dish would you prefer:
Image: thebittenworld.com
Favorite place to eat out:
How would you describe your style in the kitchen?
Image: Jens karlsson via Flickr
Image: Daria / epicantus via tumblr
Time for take-out! Which would you choose:
How much are you willing to spend on dinner?
Would you consider taking a cooking course?
What do you like to drink with your dinner?
How far would you go for a good restaurant?
And finally, desserts! What's your favorite?
True Gourmet
You are an urban sophisticate, equally interested in fine dining and perfectly executed home cooking.
Comfort Eater
For you, the enjoyment of food is highly linked to comfort. You love to order food in (pizza, anyone?), and when you go out, it's to old stand-bys.
Free Spirit
You're ready for a food adventure, always seeking out the next hole-in-the-wall spot serving up the best next thing nobody has heard of yet. In the kitchen, you follow your instincts.
Green Eater
For you, food is an expression of wellbeing. You're a mindful eater who makes special effort to make choices that are healthy not just for you but for the whole planet.