Top Reasons For Drinking Water Daily
Water is essential to life and has some amazing benefits. Here are ten great reasons you should drink water daily instead of carbonated beverage, coffee, and so on.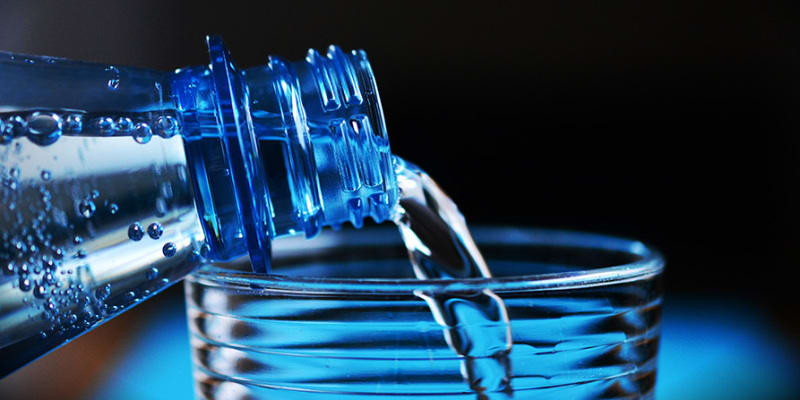 Water Helps To Lose Weight
It reduces the hungry feeling and ensures the normal functioning of the kidneys. It is recommended to drink no less than 1.5-2 litres of pure water daily.
Water Is The Most Important Source Of Energy In Our Body
Up to 75% of the human adult body is water. Due to the lack of water the person becomes sluggish. In addition, the water helps to relieve stress.
If there is not enough water the stomach stops producing the desired amount of gastric acid. You can also add lemon juice in a glass of water. It will speed up the digestive processes.
Water Improves Skin, Hair, And Nails
Dehydrated skin loses tone, looks saggy and wrinkled. If there is enough water the hair begins to shine, getting extra moisture, and the nails become stronger.
Water Helps To Deliver Nutrients And Oxygen To All Areas Of Our Body
Water circulates with the bloodstream, and acts as a solvent for nutrients and salts, helping them to be absorbed better.
Water Relieves Joint Pain
Water is the main material for lubricant for your joints and muscles. When you don't drink enough the joints can't slide over each other and thus don't move as expected.
Headache is often just a sign that the body is dehydrated and that you need more water.
The more we drink, the more harmful substances are excreted from our body with urine and perspiration.
Water Lowers Blood Pressure
When the body loses water, it tries to compensate it by compressing the blood vessels. It leads to higher blood pressure. It's also important to drink more when you exercise.
Water Helps To Reduce The Risk Of Heart Attack
Recent studies have shown that the people who drink 2 glasses of water a day have the excess risk of heart attack comparing to those who drink at least 5 glasses daily.
Are you ready to bring more water in your daily life?
Just start the day with a glass of water; take a glass of water before every meal; eat more fruits and vegetables. They are full of "structured water", and don't forget to carry a water bottle with you!