What say you?
This week, we're asking you: Have your leaders stepped up this year? If so, how?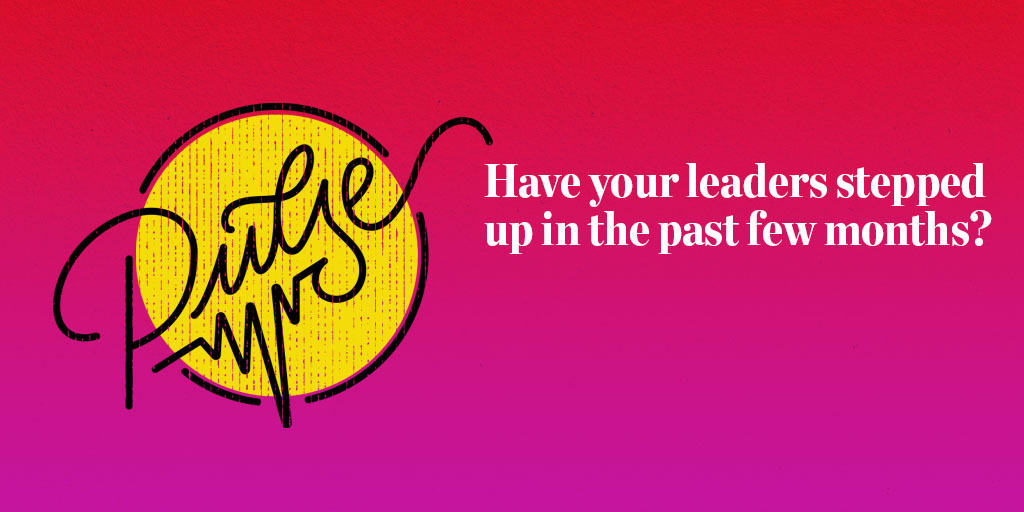 Did your leaders provide comfort, direction, support and even inspiration during this time of uncertainty and hardship? In what ways?
Thank you!
We'll post our findings with the top answers next week on Tuesday.