Which Tomato Variety is Your Best Match?
Tomatoes are one of the biggest and best blessings you can have in your garden. As far as produce is concerned, they truly go the mile to bring flavor and fun to your table in the summer. With fresh tomato juices bursting with the flavor of sunshine, the next question is, what variety is the perfect match for you and your garden?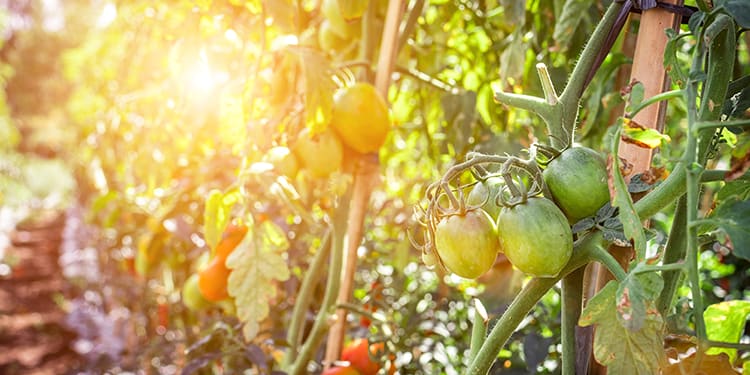 What describes your gardening style?
What's for dinner tonight?
Describe your personality:
What's most important to you?
What's the best part about going out into your garden?
What's your preference, finger food or a sit-down meal?
What footwear is your signature?
What did you want to be when you grew up?
What do you look forward to the most in the summer?
Cherry Tomatoes
These bite-sized snackers are the perfect fit into any garden with their compact and easy-to-manage growing habit. Each tomato is a mouthful of perfection, you won't be able to stop yourself from having another, and another, and another… Manageable for any garden, from a little container on the patio to a full raised bed, these are the best ways to get your practical garden snacking on without much hassle.
Juliet Tomatoes
These mid-sized tomatoes are for the person that needs it all from life. Perfect for snacking, in dishes, sliced up on burgers, or in salads, these tomatoes can do it all. You'll be amazed at how many tomatoes you get from a single plant, but won't be complaining about all the tasty harvests that you get as a result. For the person that wants quality and quantity, these are for you.
Beefsteak Tomatoes
You like 'em big! These tomato giants are perfect for carving up for your burgers and sandwiches, making them the perfect way to celebrate what you love most about the summer. Choose Beefsteak tomatoes for giants that don't compromise flavor and have all the structure you need to create the perfect bite.
Heirloom Tomatoes
You've always been the "Black Sheep" and you don't mind doing things a little differently when it means that you're doing it your way. Heirlooms are delicious tomatoes that never compromise on flavor or style—there's a reason that they've been popular for the decades it takes to earn the Heirloom title. For a delicious flavor that brings something new and exciting to the table—even if it takes a little more effort in the garden—this tomato is for you.