What's Your Pottery Personality?
Part of what makes each garden unique are the touches of personal style we put into our design. Choosing pots that reflect your taste is the perfect way to customize your garden with your own unique charm. Take our quiz to find out your Pottery Personality to unlock a curated selection of new Kaw Valley Greenhouses pottery styles just for you!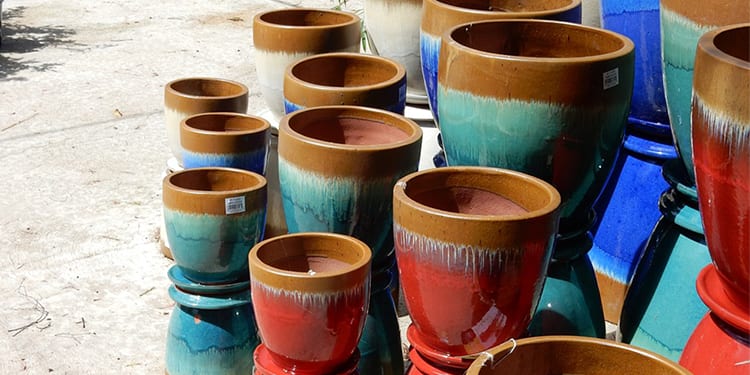 What kind of 'curb appeal' instantly gets your attention?
Which of these plants best represents your style?
To feel at-home in a space, above all it must..:
You're hosting a dinner party this weekend. What music will you put on for your guests to mingle to?
The venue for your favorite cousin's engagement party fell through and now you're hosting. The party is tomorrow. You run to the store to buy:
At the jewellery store, you're drawn to pieces containing...
The perfect everyday outfit is...
What would you contribute to your favorite local cause's bake sale?
Eclectic
You love to bring a piece of all your worldly experiences into your daily life. You truly believe that variety is the spice of life! Try these globally-inspired pots from KVG.
Modern
Clean, crisp lines dominate your design preferences. A well-executed minimalist design makes you feel calm and at-ease. These modern planters echo your style.
Traditional
You're in-touch with tradition and you believe the good old ways of decorating still deserve to be honored and celebrated. Give your garden a classic touch with these KVG pieces.
Rustic
You're a down-to-Earth soul who loves to feel connected to the natural world. You delight in a cozy setting filled with earthy materials. These KVG pots will be right at home in your garden.
Quirky
Fun follows you wherever you go! You don't take yourself too seriously, and your colorful sense of style shows it. You would rather make people feel warm and welcome than feel like they're visiting a stuffy art gallery. These KVG pots will put a smile on your face.