What's Your Gardening Style?
The term "gardening" is a pretty broad one that encompasses a bunch of different gardening styles. Whether you enjoy the simplicity of native plants, the company of potted plants, or the rewarding work of a veggie garden, there's a type of gardening that's perfect for you! Answer these questions, and we can help you decide what style of gardening best suits you and your lifestyle: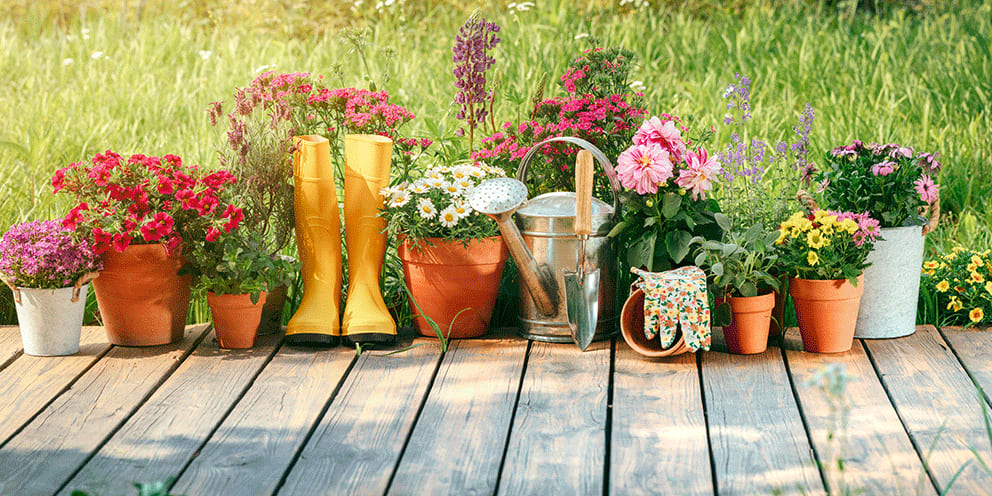 How much room do you have for a garden?
What's your favorite season?
How do you feel about change?
How would you describe your cooking skills?
It's your turn to host dinner with the family—what's on the menu?
What words best describe your wardrobe?
How much free time do you have?
What types of plants would be growing in your pots?
Vegetable Gardening
For you, there's nothing better than enjoying the fruits of your own labor. A classic vegetable garden combines the best of two great worlds—gardening AND food! All the hard work of growing and harvesting your own crops is totally worth it when you get to share fresh, healthy foods with your family and friends. Try our KVG "The Good Stuff" Fertilizer formula for a super successful harvest!
Container Gardening
Maybe you don't have the room for a proper garden, or maybe you just like to keep your plants a little closer to home! Whether they're inside as houseplants or out decorating the patio, container gardens are a great way to add life to your living spaces. Keep your potted plants happy and healthy with our high-quality KVG Potting Soil.
Flower Gardening
You're captivated by gorgeous flowering perennials and big, beautiful annual blooms—and we don't blame you! Flower beds and containers don't have to take up much space, but if you've got the room, why not fill your landscape with their stunning colors and lovely fragrances? Our KVG "The Good Stuff" Fertilizers are perfectly formulated to encourage bountiful blooms.
Low-Maintenance Gardening
You can appreciate the beauty of a well-kept garden but you might not have the time or interest to make yours picture-perfect right now. For you, a low-maintenance garden full of native plants and easy perennials that can essentially take care of themselves is ideal. Try mulching to encourage soil water retention, so your plants won't suffer if you need to skip watering day!
Master Gardener
Your friends know you as the green thumb of the group—it's pretty much a part of your identity. As an experienced gardener, you don't really fall into one particular gardening style because you can do them all! Your plant directory is large and diverse, and you're always looking for new specimens. Explore our Kaw Valley Favorites to find gorgeous new varieties to try!