Reader Survey
Help us learn about our audience so we can reach more readers like you, and deliver you even more of what you want! Thanks so much!
(All information gathered within is 100% anonymous!)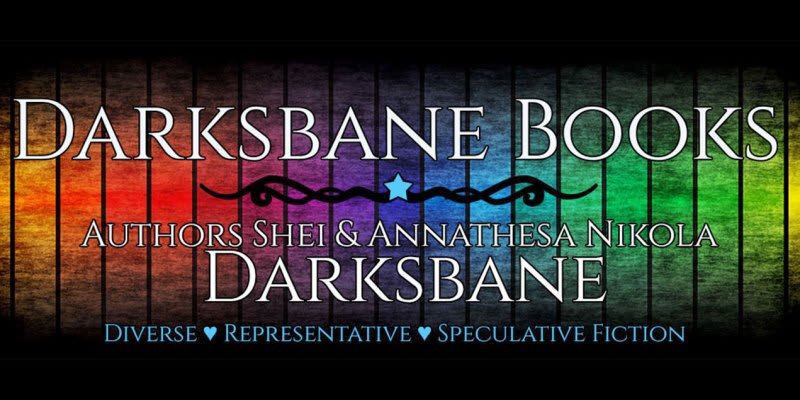 What is your sexual orientation?
What is your financial situation like?
Which of our series have you read? (One or more titles)
How did you discover our books?
How did you get our book(s) that you've read?
How much would you GLADLY pay (in USD) for one of our books similar in length to Awakened or Dead Girl's Ashes (an 80-90k word novel, or around 275-300 pages)?
We've had several fans ask us how to help us the most (purchasing vs reading KU etc) and some have expressed interest in donating additionally. Would you be interested in supporting us through Patreon in exchange for short stories, snippets, excerpts of our WIPS, and author chats?
What first attracted you to our books?
What's your favorite Darksbane Books Series?
What is your favorite single Darksbane Book?
How many Darksbane Books have you read?
How do you prefer to read your books?
Are you in Kindle Unlimited?
What do you most want to see more of in 2017? (Please pick no more than 2)
Amazon does not allow authors to put partial numbers as volume numbers. This means we can't tell you that Driven is #2.5 in the series, and Driven doesn't appear in the official Amazon series. How would you prefer we handle making it clear when we have novellas or shorts for you to enjoy between novels? (Using Driven as an example)
How frequently would you like to hear from Darksbane Books?
If you've read any of our books and left us a review THANK YOU SO MUCH! IF you've read any of our books and haven't left a review, why didn't you?
Anything else you'd like us to know? Anything at all! What you love, what you hate, what you feel we need to do more or less of, etc. This is your open line to the authors!
Thank you!
Thank you so much for taking part in our survey! You guys mean everything to us! <3 <3 <3