How good is your Immunity? Find Out NOW!
With infections running rampant, have you had the chance to check in on your health? Take this quick quiz to assess the quality of your body's defenses and ways to improve. This quiz can be used for personal research and cannot substitute professional medical advise.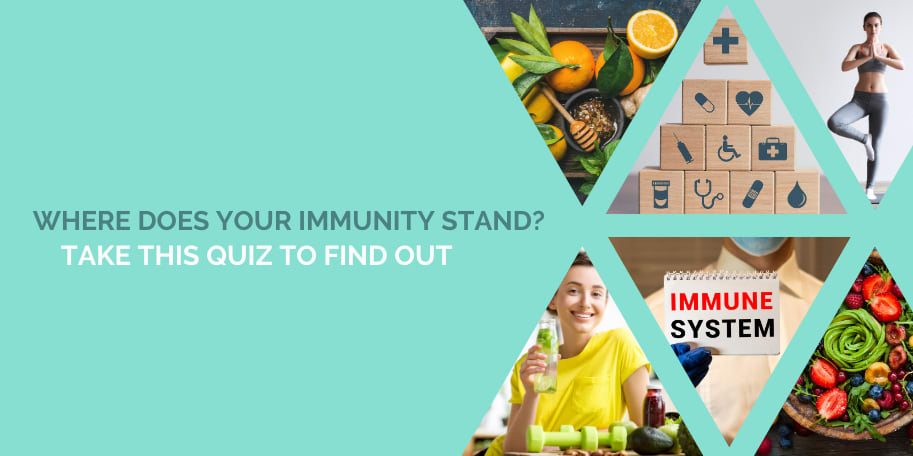 Do you often suffer from cold and cough, or fall sick as seasons change?
How many hours of sleep do you get?
Image: Jens karlsson via Flickr
Do you often suffer from heartburn, indigestion or other tummy troubles?
Image: Daria / epicantus via tumblr
Are cracked lips a common thing for you?
Do you often find yourself in a stressful situation?
Do you include fruits, vegetables and whole grain in your diet?
Do you exercise regularly?
It looks like your immunity needs a boost, why not consider making some healthy changes to your lifestyle?
https://www.corahealth.in/pages/immunity-foods-guide
Try to have a balanced meal full of complex carbs, proteins, healthy fats, vitamins and minerals

Aim for unprocessed foods rich in fibres, vitamins and minerals rather than highly processed foods full of refined sugar, refined flour and artificial sweetener.

Take adequate sleep for at least 7-8 hours

Exercise for 30 minutes daily for at least 5 days a week

Keep yourself well hydrated

Strengthen your immune system with some herbal remedies
Image: Edsel Little via Flickr
Bravo! You seem to be in the pink of your health :) It looks you are making right choices when it comes to maintain good health
SHARE YOUR RESULTS: