What Classic Dorm Food Should You Stock Up On this Semester?
Living in a dorm and shopping for food on a college student's budget isn't easy. Take this quiz to figure out which classic dorm room food you should stock up on this semester!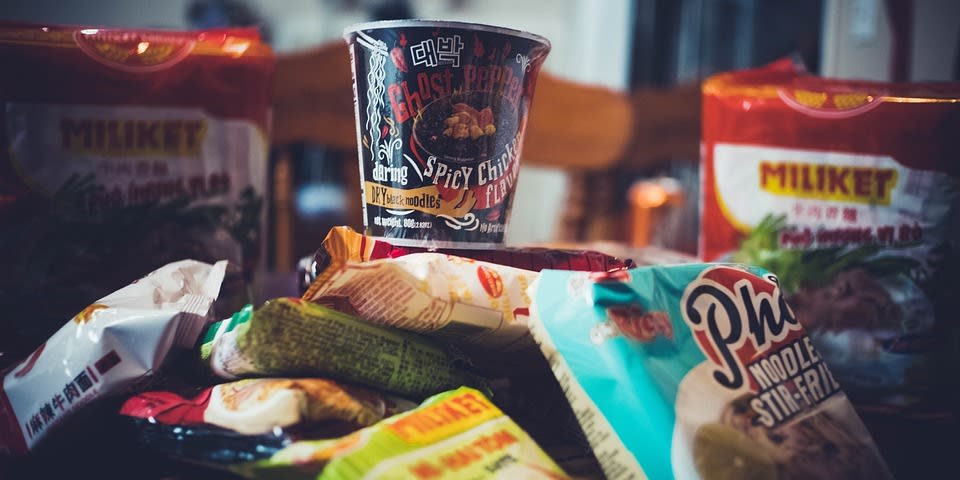 How often are you at your dorm?
Are you on a strict budget?
Do you try to eat "healthy?"
How late do you typically stay up?
Do you prefer sweet or savory snacks?
Do you have a Mini-Fridge or Microwave?
Ramen
A college classic! This dorm room staple is easy and super affordable. Coming in at less than $1 a piece, you can stock pile your favorite Top Ramen for a low price.
Easy Mac
Easy Mac is a great option for any college student looking for a fast meal! This dorm room staple is quick & comforting. Easy Mac is a little more expensive than other dorm room staples (like Top Ramen), but it's always a good idea to have on hand.
Cereal
Cereal is a great, versatile food to have on hand in your dorm. Cereal is one of those foods that can be eaten at any time of day, as a full meal or just a snack (with or without milk). If you're looking for something satisfying to keep on hand in your dorm, cereal is a great option.
Granola Bars
Granola Bars definitely aren't something you'll find in every dorm room. If you're looking for a nutritious snack that's easy to eat on the go, then Granola Bars is definitely something you should keep on hand. Depending on the brand they can be a little pricey, so they might not be in the budget for every college student.
Microwave Popcorn
Depending on the type of person you are, microwave popcorn can be eaten as a snack or in place of a meal. Either way, popcorn is a great food to have on hand and is the perfect snack for all those late-night study sessions.
SHARE YOUR RESULTS: