Is it time for a career change?
How fulfilled are you really at work? Take this short quiz to see if you're on the right professional path or if it's time to consider a career change.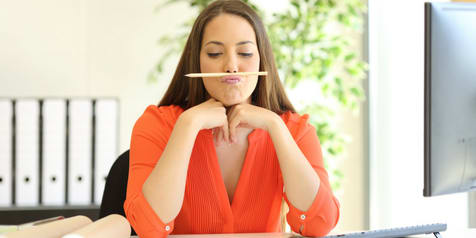 Do you procrastinate on daily tasks and work responsibilities?
Do you feel resistant towards work, even when there are new projects or challenges introduced?
Do you look forward to Monday mornings and find it easy getting yourself to work every day?
Do you have an apathetic attitude towards your responsibilities at work?
Do you feel jealous of friend's or other people's careers?
Do you daydream of doing other things and imagine yourself doing something else?
Did you choose your current career path for financial reasons or through pressure from other people?
Can you be your true self at work?
Are you proud to tell people what you do for a living?
Does the work you do agree with your personal values and morals?
Time to consider changing career paths
Your career and authentic self are well-aligned
Based on your answers, it seems that your work fulfils you and is in line with your inner self. Your current career path is one that resonates with your interests and values. Remember to keep being your authentic self in the workplace! You can read more about that here: 
https://www.careersindepth.com/post/authenticity-in-the-workplace
SHARE YOUR RESULTS: