What Kind of Mama Monster Are You?
Test your monster mom skills inspired by the award-winning children's picture book "How to Turn Your Mom into a Monster" quiz.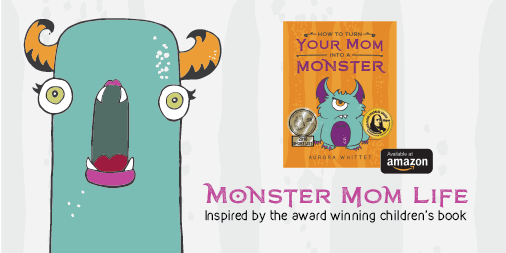 What is your style when making your kids school lunch?
When styling your kids hair for the day, what is your level of sophistication?
When you're at the park with your kids, what are you doing?
After the kids have gone to bed, what does your evening look like?
The weekend is here, what are your monsters up to?
It is your child's birthday, what type of dessert do you do to celebrate?
Company is coming, what does your child's room look like?
Motherhood Monster Perfection
When it comes to motherhood you are the mother of all monster moms. You lead your children with grace and perfection, and everywhere you go, you leave a trail of glitter behind from the latest Pinterest crafting project you did with your mini-monsters.
Lovable Monstertude Mama
You are the

crème

-de-la-crème of mama monsters. You try hard in everything you do for your cuddly monsters. You are a step above with your love and care for your kiddos, but you have a dash of spicy monstertude when the occasion arises.
Been There Done That Monster Mom
You've been there, you've done that, and you know the Monster Mom Walk. You can whisk into a store with your mini-monsters in tow and you don't miss a beat. You're lovable, but sometimes they make you just a little bit crazy.
Ultra Mama Monster
You take mom-ing to a lovable level that your kids are thankful for. Sure, sometimes you're a little monstery, but truly you are always there for your tiny monsters no matter the shenanigans they get into! You are exactly the mom you are meant to be.
Queen of Monsters
When it comes to being a mom, you are the queen of your realm and your mini-monsters look up to you in everything you do. You rule with love and royalty, and your kiddos couldn't love you any more than they already do.
Official Creature Keeper
You came out just fine, and your kids will, too. You don't strive for perfection, but you enjoy time with your little monsters. Your kiddos play in the dirt and run free. Your mini-monsters are as free thinking as you are, and match you in intelligence and attitude.
SHARE YOUR RESULTS: