Why Should You Secure Your Website with SSL Certificate?
How secure is your website?
Are you sure your customer trusts you and makes payment for the product he has brought at your site?
Not sure, right?
More than 45% of online buyers don't trust a website without a valid trust seal. Security is paramount. And customers are becoming more and more conscious of security signals in their browsers. Since you want to establish an effective online business, you should not give shoppers a chance to doubt the security of your website.  And for the lead generation website or where the payment transaction is often done, asking for credit card information or private/personal information seems riskier. People don't want to share their personal details on any fake and unauthenticated website.
That's where SSL certificate comes in handy.
Read on this post to know how SSL plays a crucial role when it comes to security and how it's going to benefit your business.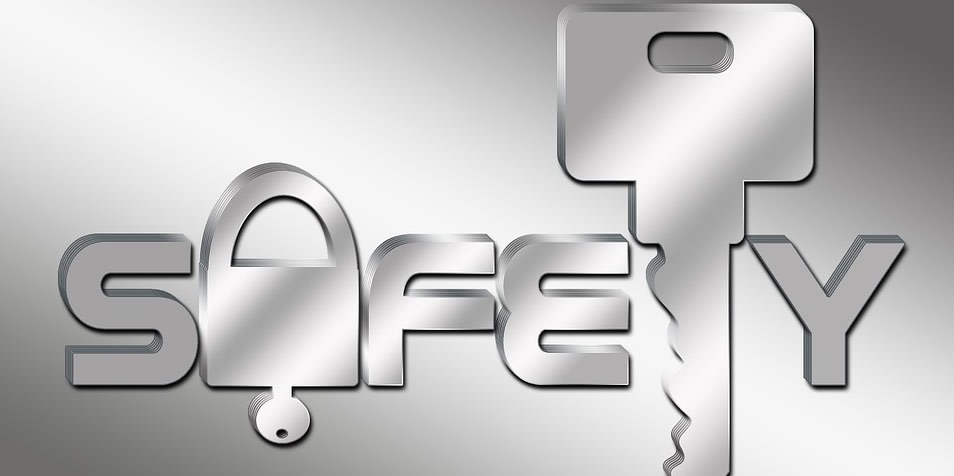 SSL, which stands for Secure Socket Layers, is a backbone of the secure internet. It is essential for protecting your website. It establishes a secure connection between the client and the server through the secure protocol HTTPS. It protects sensitive information like customers' card details and contact details as well as provides privacy, critical security and data integrity for both your websites and your users' personal information. SSL is a public key set-up that uses the RSA method of encryption and authentication via security certificates.
2
SSL Encrypts Sensitive Information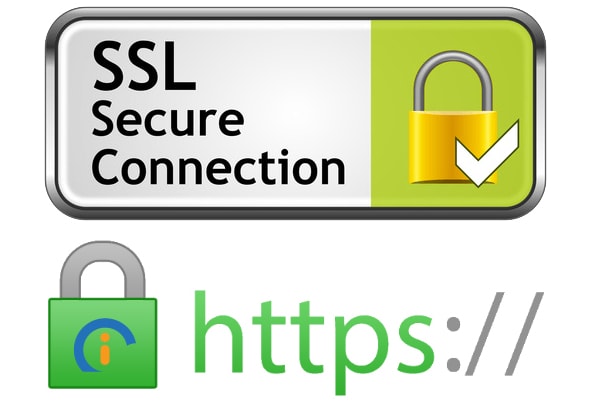 The main reason for using SSL is that all sensitive information sent across the internet is encrypted. Only the intended recipient can access and understand it. When you have an SSL certificate, it shows you care for your customer's privacy.
SSL is essential because the information you send online travels from computer to computer to reach the destination server. The computers through which the data is passed can see your sensitive information such as the credit card details, bank account number, name, and address, etc. These computers can also read your username and password, including other information that you don't want to disclose.  If your website is encrypted with an SSL certificate, there is no risk of data lick. It protects all the information from thieves and hackers.
Another reason for securing your website with SSL is that it provides authentication. This means that whatever information you are sending to users or target audience will reach the right server. No imposters can steal your information. In general, any computers through which the information is passed can pretend to be your website and trick your users into sending them personal information. You can only prevent this by using a proper Public Key Infrastructure (PKI) and getting an SSL Certificate from a trusted SSL provider.
4
Why is SSL Providers Important?
Reliable SSL providers only issue an SSL certificate to a verified company. Before releasing the certificate, they verify the company by going through it and conducting plenty of identity checks. If you want to buy certain types of SSL certificates, such as EV SSL Certificates, you should know that this requires more validation than others. It's essential always to choose a trusted SSL provider.
Many websites allow you to compare SSL providers. By comparing the service providers, you will get to know whether a particular SSL provider is following specific practices and has been audited by a third-party.
5
Benefits of SSL Certificates
Benefits of SSL certificates are manifold.
Kick out the Hackers
SSL empowers you to identify fake websites. It's not possible for unauthenticated sites to acquire SSL certificates. So, when your website has the certificate, customers are not prone to fall prey to the fake and unauthorized sites. Whatever information they share you through the site are protected. Besides, the certificate also protects your site from eavesdropping, man-in-middle-attack and sniffing attacks.


Boost Ranking
Google has already updated its algorithm and added HTTPS as a ranking signal. If your website is secured with SSL certificate, and your web URL starts with a secure HTTPS protocol, your chances of getting search engine increased to a great extent. SSL dramatically improves the perception of users that you are loyal.  When they see HTTPS in your URL, they are rest assured that they on a valid and trusted website. They will engage with you effectively without worrying about any security issues.
Safe Shopping
Usually, no one dares to send their credit or debit card information over a simple HTTP website. It is also compulsory for you to have an SSL certificate in order to cater to the PCI security standards set forth by the payment card industries.
If you are not securing your site thinking the SSL certificate authority, you're making a blunder mistake. You can't even dream of having a single successful credit card transaction. By implementing SSL, your customers will find your website to be more reliable and experience secure shopping.
More Shoppers
If you are an e-commerce website and sell online, then you should anticipate that your customers will check if you have SSL. If they find that you don't have, might not even stay long enough to see what you have to offer. So, we can say that SSL attracts shoppers.
More Sales
At your online store, SSL decides the sale. If you have a decent checkout system, it will offer SSL to your buyers for you. But remember, you may still want your own SSL in place for the other reasons listed here.
Protect your own information
As said earlier, SL protects the information you both send and receive. Whether it's an exclusive voucher or promotional code, this will stay protected.
The bottom line is that the SSL certificate plays a crucial role in protecting your website and making your customers believe that you are genuine and care for their privacy.