Wordpress Slideshow - How to Add Slideshows to your WordPress Site
Follow these steps to add a Wordpress slideshow to your Wordpress post/page:

1) Login to your Wordpress account and click on "Add New" in the plugins menu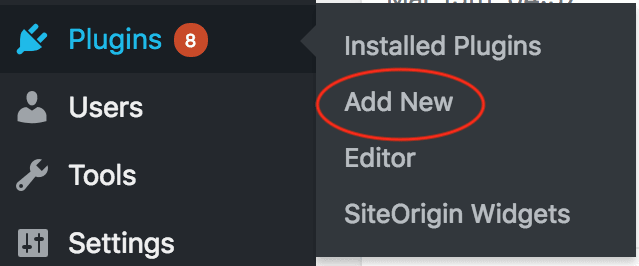 2) Type in "Opinion Stage" in the search bar, install it and then activate it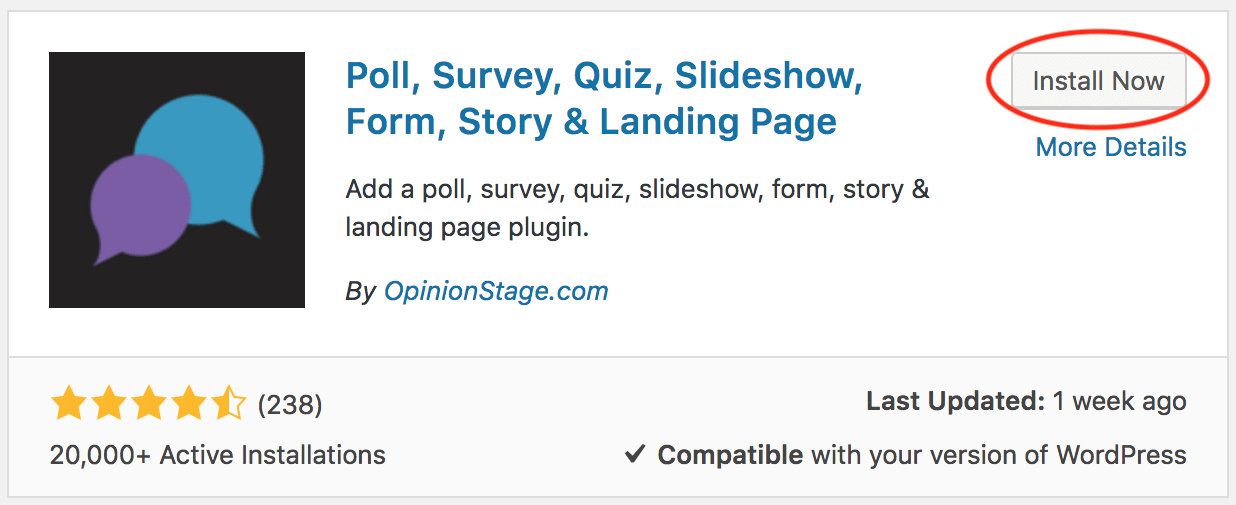 3) After installation, the Opinion Stage plugin will show up on the left panel of your WordPress dashboard. Click on it, and connect WordPress with Opinion Stage. If you don't already have an account on Opinion Stage, you can create a free one here.


4) Add a new post to your Wordpress site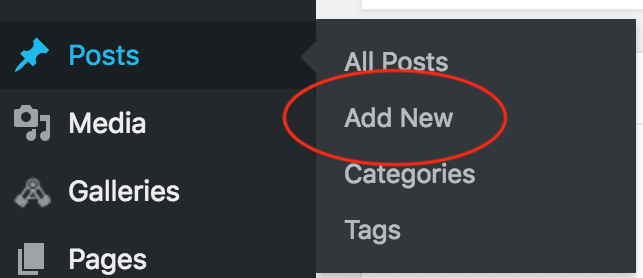 5) In the new post, click on the "Add a Poll, Survey, Quiz, Form, Slider or Story" button

6) Click on "Create New" in the top right corner of the screen and select the slideshow option to create your Wordpress slideshow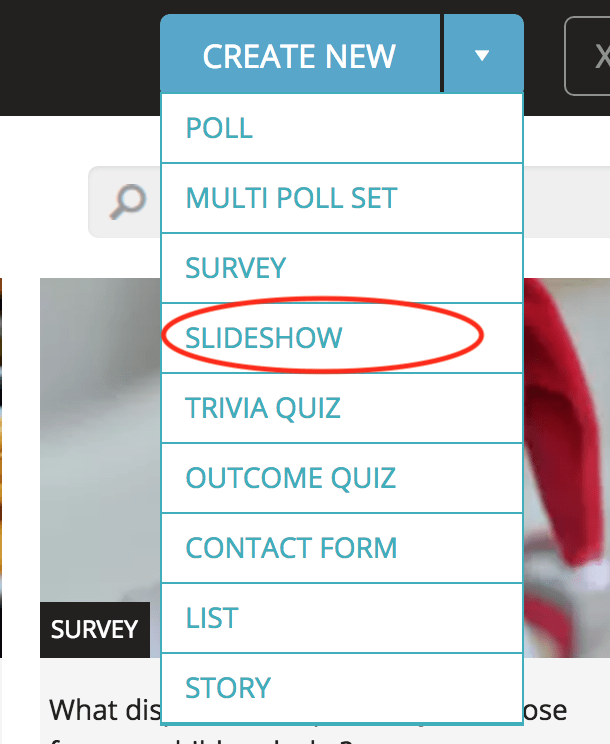 Tips for creating great Wordpress slideshow


1. Think about your audience 

The key to creating a great Wordpress slideshow is having a clear concept of who the audience is, and matching your content to their interests, needs, and abilities. 

2. Select a good number of slides

Displaying too many slides could cause your audience to get tired and abandon your Wordpress slideshow. We recommend keeping your slideshow anywhere between 10-15 slides.

3. Use images

Adding images to your Wordpress slideshow will attract new users and keep participants around. You can find plenty of great royalty-free images online. We made a list of our favorite sources. Also, view our image size recommendations.

4. Keep it clear and short 

Wordpress slideshows look best and perform best when you keep the slides short. Don't write text that is too long.