Vote for the Art in Neuroscience image of 2022
Thanks for your vote! The winner will be announced on 2 December on our QBI Facebook page
Follow us here - https://www.facebook.com/QldBrainInstitute/
5%
114 votes
Magic Brain, Thomas Hedl. "A homage to autostereograms. Train your brain to observe beyond the intoxicating kaleidoscopic effect of cellular TDP-43 pathology and discover a hidden image and message!"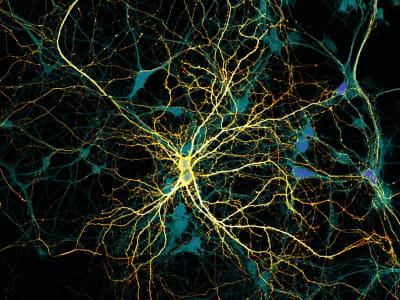 1%
31 votes
Golden neurons, Belal Shohayeb. "Hippocampal neurons beautifully overlapping, expressing green fluorescent protein (gold) showing tiny spine terminals on dendrite and stained with filament polymerized actin marker (cyan)"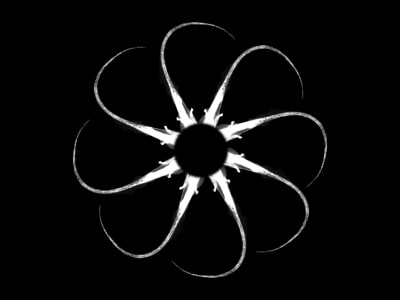 39%
942 votes
C. elegans cooling fan, Yi Rong. "a spinning cooling fan using Caenorhabditis elegans tails :) "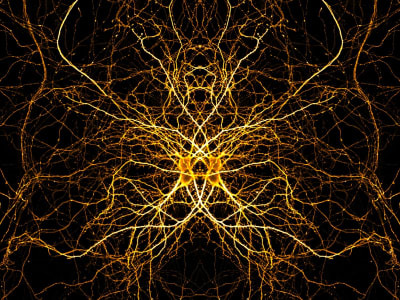 1%
21 votes
Neuronal Galaxy Guardian, Belal Shohayeb. "Mirror image overlay of an identical set of neurons expressing green fluorescent protein making a drawing of galaxy guardian"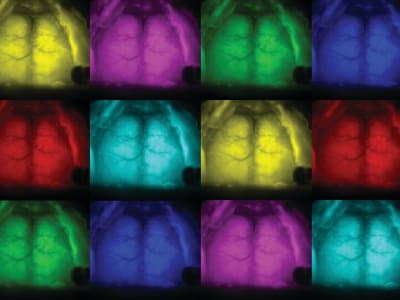 0%
1 votes
Colourful Cortex, Montana Samantzis. "Multi-coloured representation of brain recordings of the mouse cortex in the pop-art style."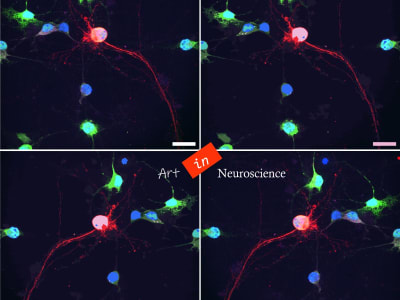 0%
6 votes
Neuron imaging - a work of art, Eugenia Ferreiro React Presto. "Mouse primary neurons stained in different colors"
0%
6 votes
Neuronal network, Belal Shohayeb. "An overlay of 2 sets of hippocampal neurons stained with a monomeric globular actin marker in orange and cyan showing complicated neuronal network"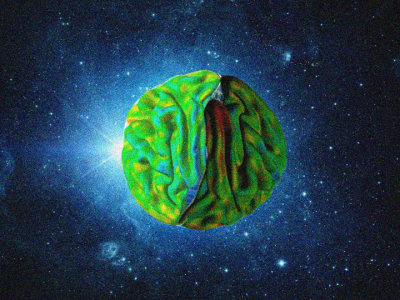 0%
3 votes
Brain Degeneration, Amir Fazlollahi. "A contrast between healthy aging and diseased brain when neuronal loss take place"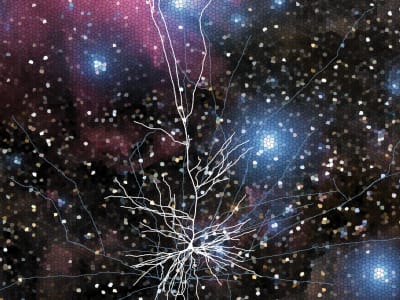 0%
5 votes
Orion's mind, Helen Gooch. "A universe of stars, or a mind of neurons? Each a vast organisation comprised of building blocks: every one complex and unique, discrete and symbiotic"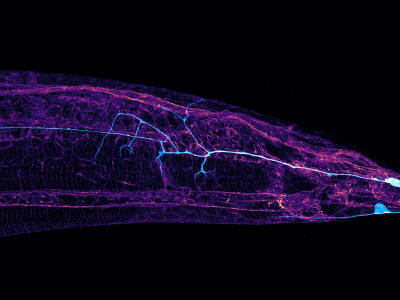 1%
18 votes
Pathfinder, Igor Bonacossa Pereira. "After cut, neurons (blue) extend elaborate arbours trying to reach their disconnected half. The tissue surrounding them (magenta) functions as railways guiding regeneration"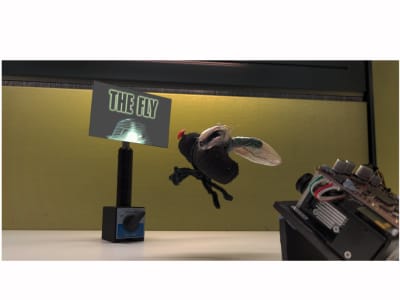 0%
7 votes
Little Fly, Big Screen, Matthew Van De Poll & Dinis Gokaydin. "Artist's conception of a model fruit fly watching a movie projected on a screen with a system developed to present visual stimuli during Calcium imaging."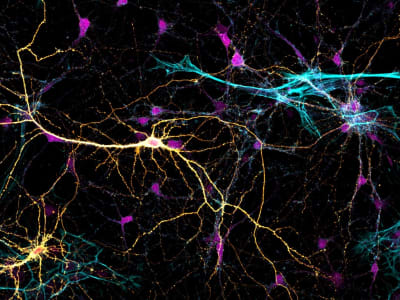 0%
10 votes
Neuronal Galaxy, Belal Shohayeb. " Hippocampal neurons expressing green fluorescent protein, stained with globular actin marker (magenta) and filament actin marker (cyan) showing a unique galactic-like organization"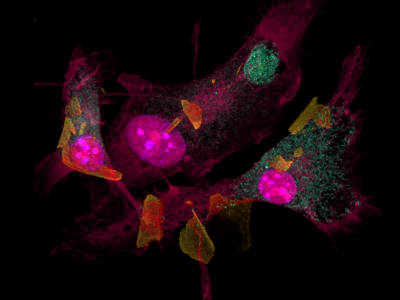 1%
14 votes
The inner nebula of microglia, Alison Carlisle. "The complex and dynamic network of proteins within microglial cells provides a glimpse into their inner workings as the immune sentinels of our brains"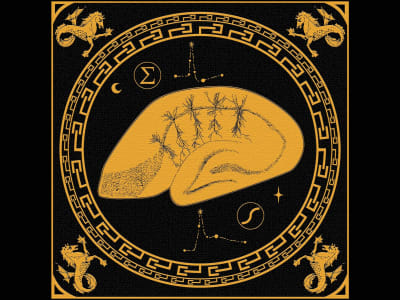 1%
19 votes
The Hellenic Hippocampus, Tobias Bluett. "The hippocampus forms new memories, yet this brain structure has an ancient eponym: the sea-horse monster of Greek mythology. Here, a spiralling hippocampus and its"
0%
8 votes
The Shadow of Information, Sven Storch. "This image shows that there is always one layer more. Even if something shines very bright, you have to dive deeper to see it all."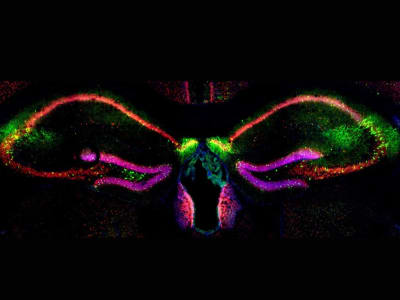 0%
6 votes
Fused memories, Ramon Martinez-Marmol. "Immunohistochemistry of adult mouse hippocampus that has been transduced to express the orthoreoviral fusogen p15 and GFP in neuronal cells"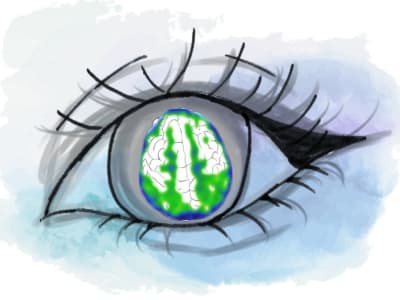 5%
113 votes
In the mind's eye, Emily McCann. "People with Dementia with Lewy Bodies see the world differently to us - their brains are degenerating and cannot process what their eyes see!"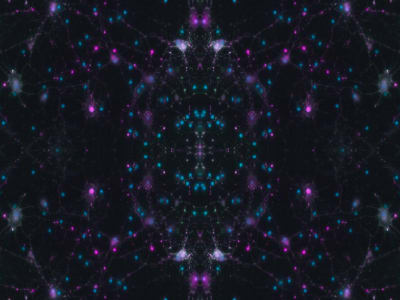 2%
49 votes
A Web of Memories, Laura Leighton & Joshua Davies. "Different neurons in our brains are spun together into webs catching memories like a spider catches flies."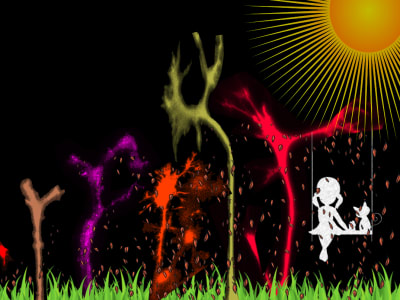 41%
973 votes
Tree of Life, Xiaoying Cui & Vanshika Raman. "The Sunshine Hormone brings life to dopaminergic neurons. Trees are growth cones of dopaminergic neurons and leaves are dopamine released from neurons with vitamin-D exposure."
0%
10 votes
Flourishing under the moonlight, Jonathan Lee. "A neuronal tree flourishes above cell-cell junctions, depicting how the blood-brain barrier tightly controls the brain microenvironment to allow neurons to thrive."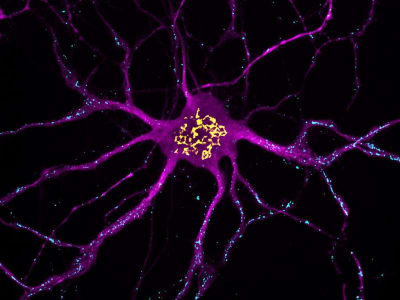 0%
9 votes
Memories are made of this, Merja joensuu. "Hippocampal neurons (magenta) are responsible for learning and formation of precious memories. Lipid modifying enzymes (cyan) that are involved in the memory acquisition control membrane"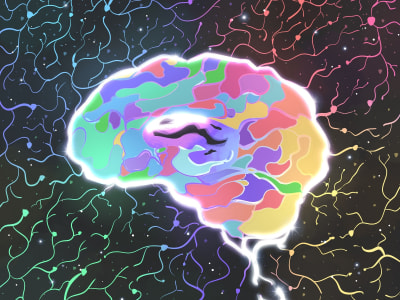 1%
22 votes
Neurons connected by colours, Gauri Nair. " There are many different types of neurons in our central nervous system that work together to function our body. I made this piece to symbolise "