What Should Your Sexual Resolution Be?
Take our quiz and find out how to get a FREE pair of underwear!!

New year, new sexual growth to be had, right? This year you need to start focusing on something new when it comes to your sexual explorations, but what…what could it be? Well, answer more than a few questions, and you'll find out just what your sexual resolution should be this year.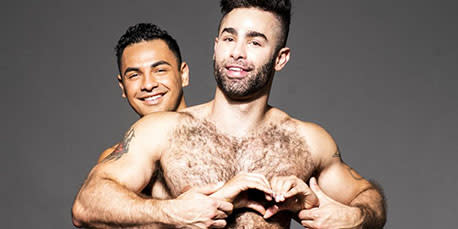 FREE UNDIES?? LET'S DO IT!
You're at a party, and they ordered pizza. When are you grabbing a slice?
How have you met the majority of the last five people you've slept with?
Your best friend's birthday is coming up. What's the game plan?
What's something you've done after sleeping with someone after the first date?
If your friends were to compare you to an animal, which do you think they'd say you were most like?
Lastly, if we searched your browser history, what type of porn would be most likely find the most of?