Is Primavera's Free Online Summer School Right For You?
It's free, it's online, courses are just four weeks. It all sounds perfect! But is Primavera's summer school the best option for you? Find out in this quiz.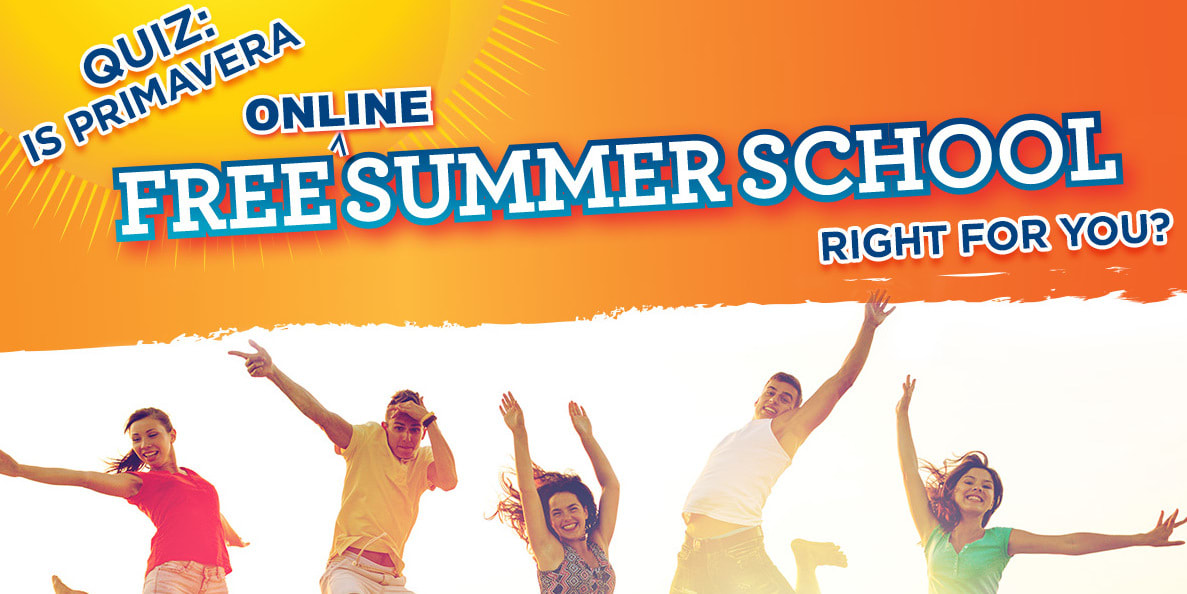 Pick Your Favorite Summer Activity:
Do you plan to stay with Primavera after summer?
Where do you go to school?
How old are you (or your student)?
Where do you like to do homework?
Do you plan to play a sport in college?
Primavera sounds like a great option for you!
You're a hard worker, but you certainly know how to have fun and relax too. That's a great combination for Primavera's summer school! It's accelerated, which means it takes discipline and focus, but four weeks later you're done and you can enjoy the rest of your summer. And, of course, there will be teachers available to help you every step of your summer school journey.


You Should Apply! But You Might Want to Search Your Options.
Primavera could still be a great option for you, don't get us wrong. But it sounds like there might be some preparation needed before getting started.

Maybe you don't have internet access or a laptop. Or, maybe your school is a little tricky with getting credits transferred. Whatever the reason, give us a call at 480.456.6678 so we can help you get ready for summer school.
SHARE YOUR RESULTS: